Glass Door Cabinets Inserts: Frosted, Carved Custom Glass
Decorative cabinet door glass inserts by Sans Soucie will add an elegant, custom look to kitchen or curio cabinets or any type of display cabinet. If obscurity in the glass is desired, than the majrotiy of the glass surface will be frosted, etched or obscured a number of different ways, as seen on the "Cerelet" cabinet glass below.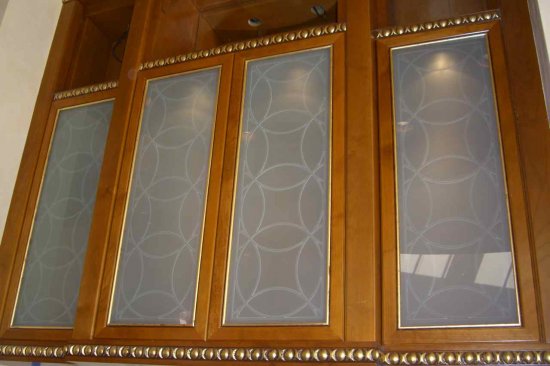 Another great option is to gluechip the background, as seen on the "Hearts in Ironwork", kitchen cabinet glass below. This design n this glass is dimensionally carved in a wrought iron motif, with the background areas gluechipped. The wrought iron motif compliments the design on the cook top backsplash, which really makes it "ultra-custom!"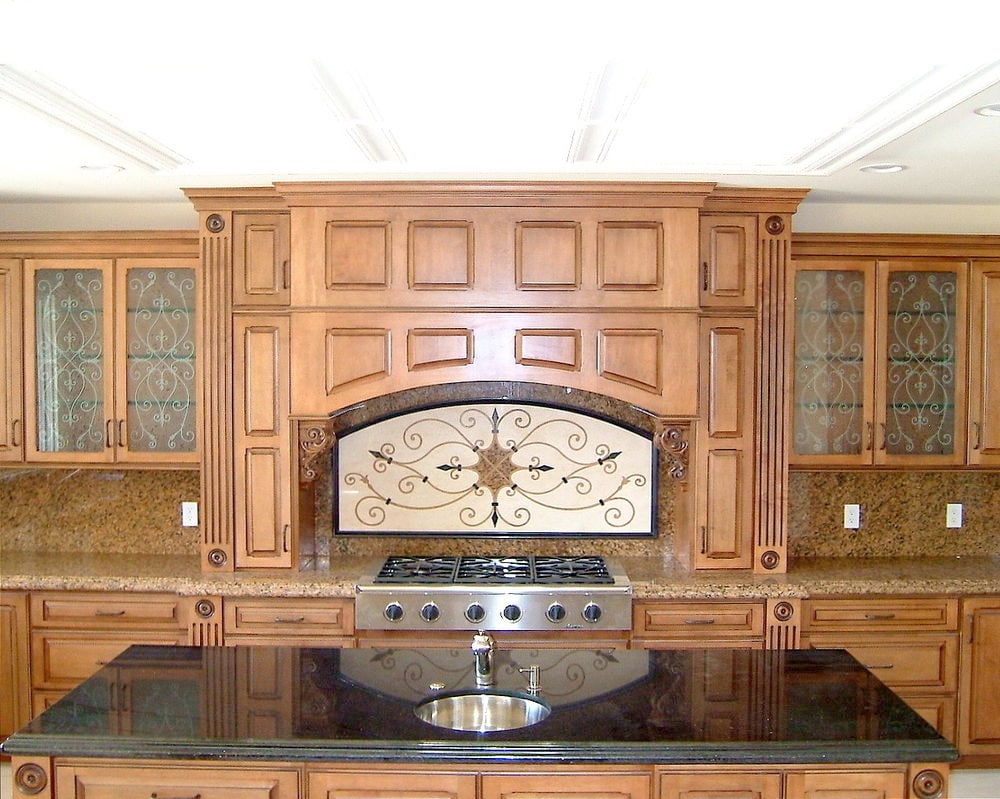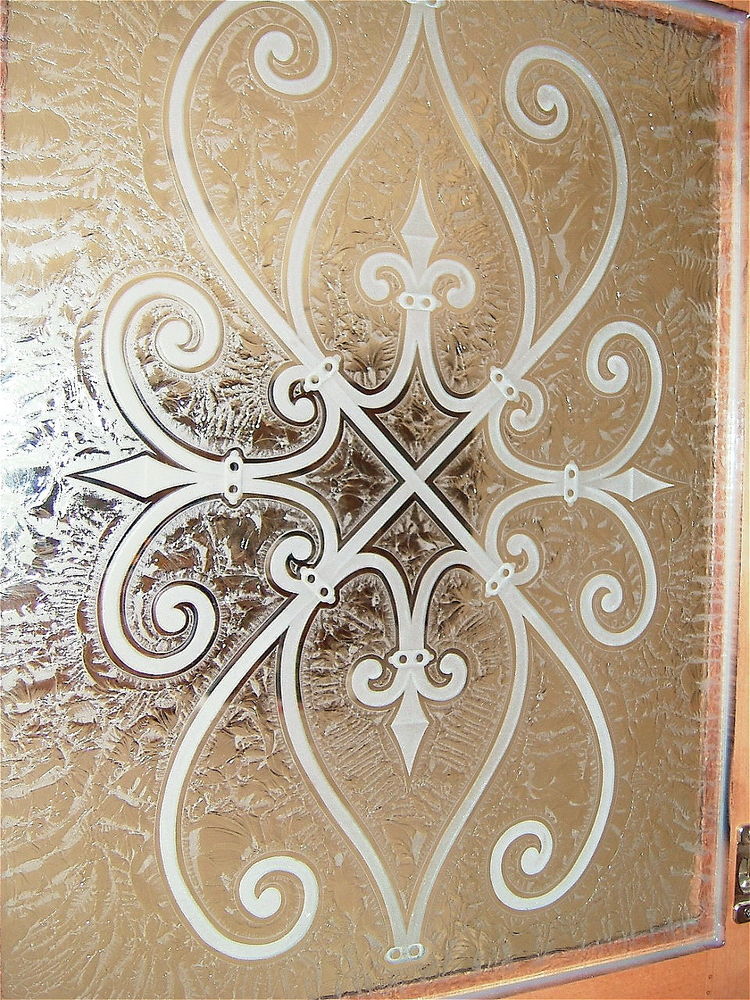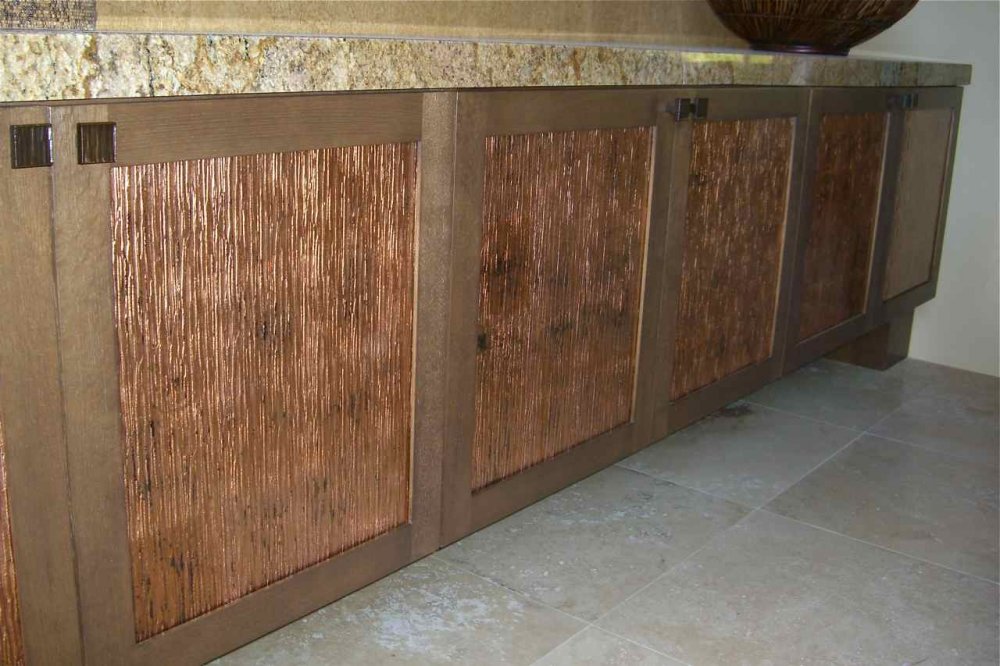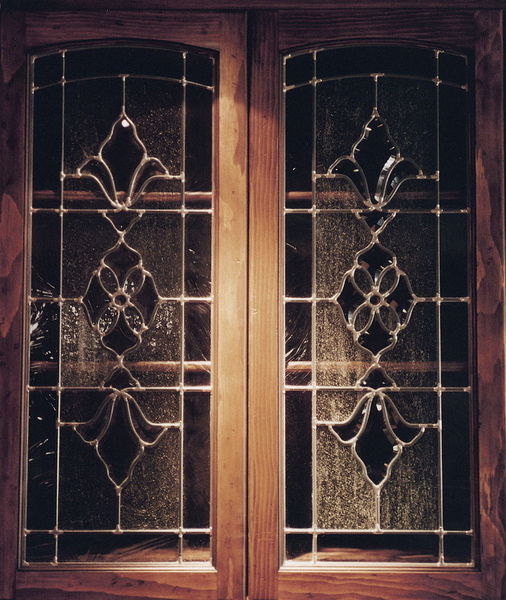 Although we specialize in the more custom glass textures and designs, at Sans Soucie, we have a wide range of selection, that also includes a more simple, frosted glass line of cabinet glass. These are frosted glass designs that are sandblasted in either a "positive" or "negative" effect, depending on the desired view into the cabinet. Below are a handful of design examples for this very affordable type of cabinet glass (price from $50 to around $90 each, depending on design and glass size).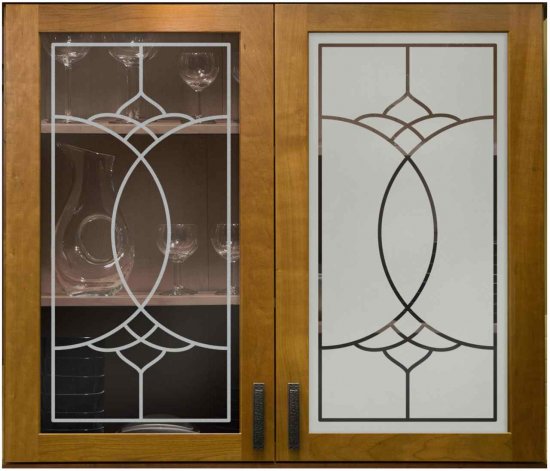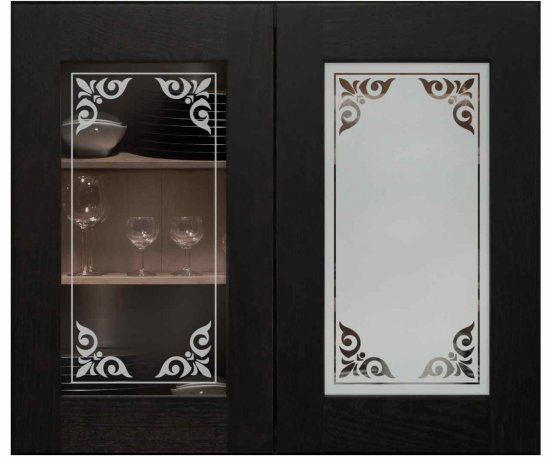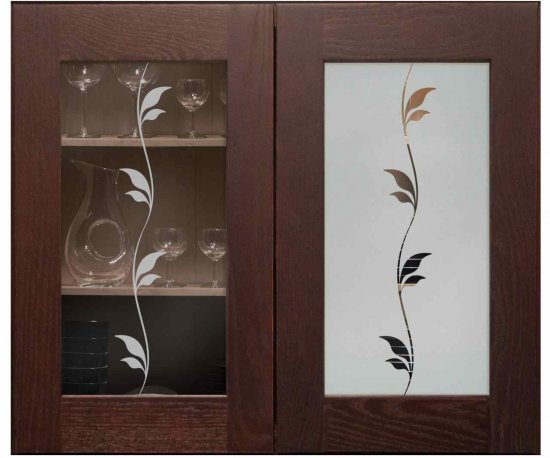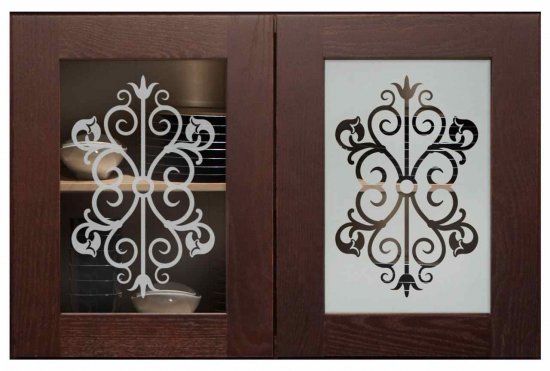 Visit our Custom Cabinet Glass Gallery and our Production Cabinet Glass Gallery to view many more examples like these, and remember: we can do ANY design in any ANY SIZE NEEDED!
Inside our Online Galleries, you can view hundreds of pieces, by Type of Piece or Type of Design. Take a virtual tour of our showroom and read the bio of our principal artist, Chauncey W. Gannett. There's even a page with Pricing Examples. Read about some of our Commercial Commissions and even Request a Quote. For further details, and to request a custom quote, Contact Us.