Custom Cabinet Glass: Frosted & Carved Gold Details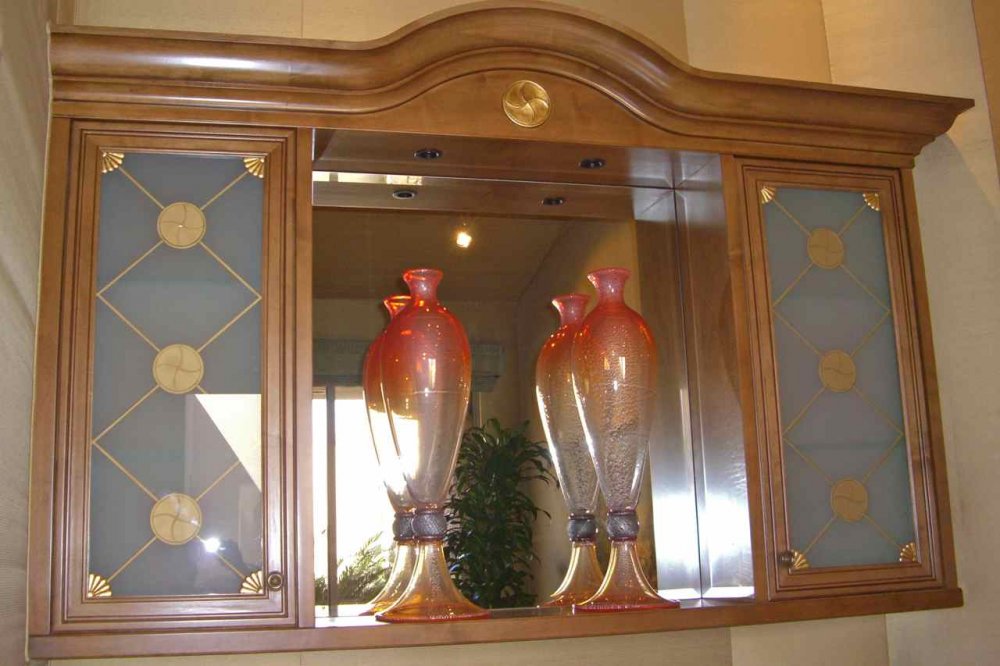 Talk about CUSTOM! Inside these gorgeous cabinets, Sans Soucie  Art Glass recently installed decorative  frosted glass inserts that are feature carved and gold hand  painted bands and a design element matching a metal clavos in the cabinet design. Talk about gorgeous!  When it comes to custom designed cabinet glass, it doesn't get any more custom (or any more complimentary) than this!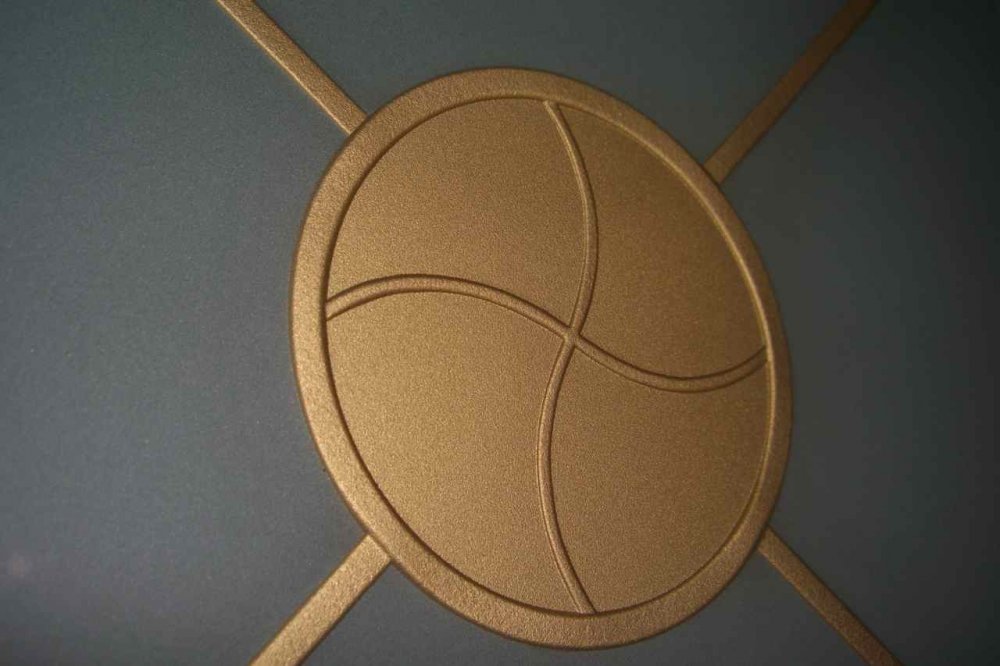 Visit our Cabinet Glass Gallery to see many more custom designed glass for cabinets and armoires.  Whether  it's kitchen cabinets or bar cabinets of any material or configuration, Sans Soucie Art Glass can design and create just the perfect glass to compliment and create a look that will definitely set them apart!