Custom Glass Table Tops by Sans Soucie Art Glass Studios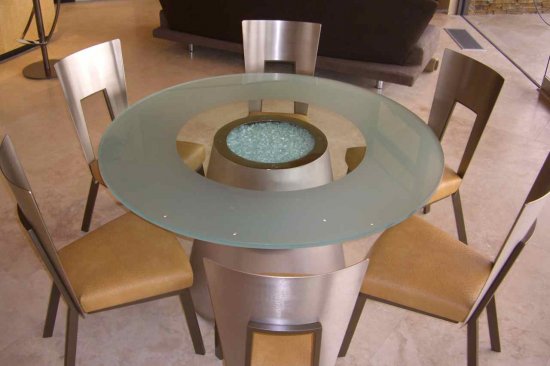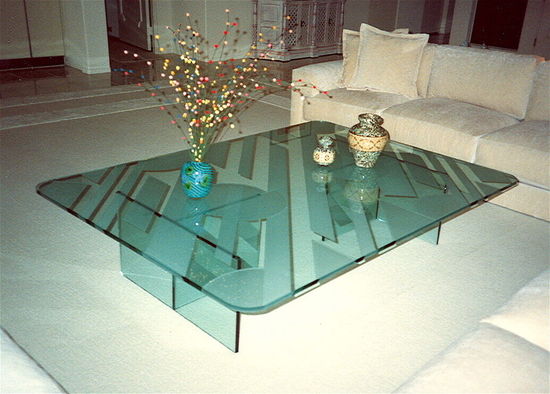 Sans Soucie Art Glass Studios can create a custom frosted glass table top perfectly suited with the custom carved painted design you're dreaming of! Different table types like a glass top dining table, carved sofa table, glass cocktail table and a painted glass end table can feature a contemporary design, to a more traditional motif .. whatever your home decor, a custom design will be created to suit it!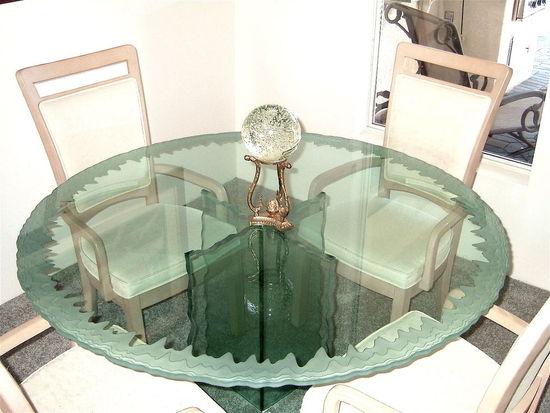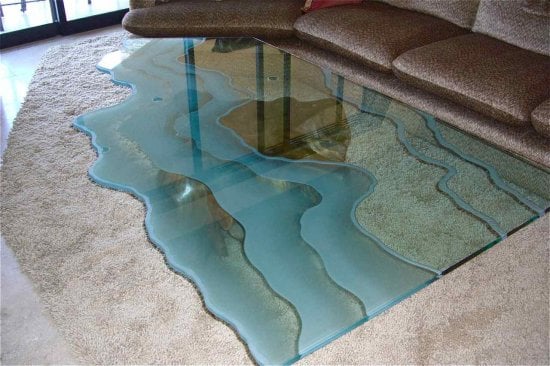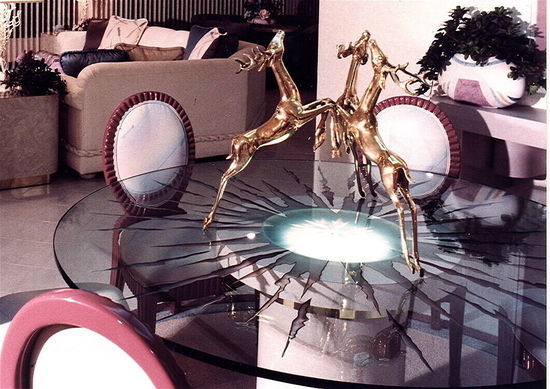 Any size and shape can be custom cut and polished, such as an oval glass table or round and rectangle glass tables, and even small glass table tops are custom cut, beveled, etched carved and painted. Glass table bases and glass table legs of different styles and configurations are also custom made to fit and coordinate with the selected glass shape and custom carved and/or painted design.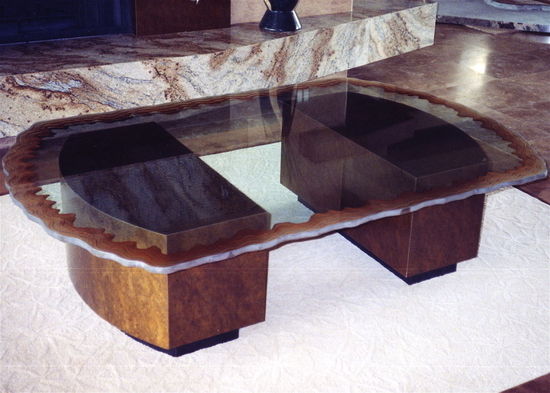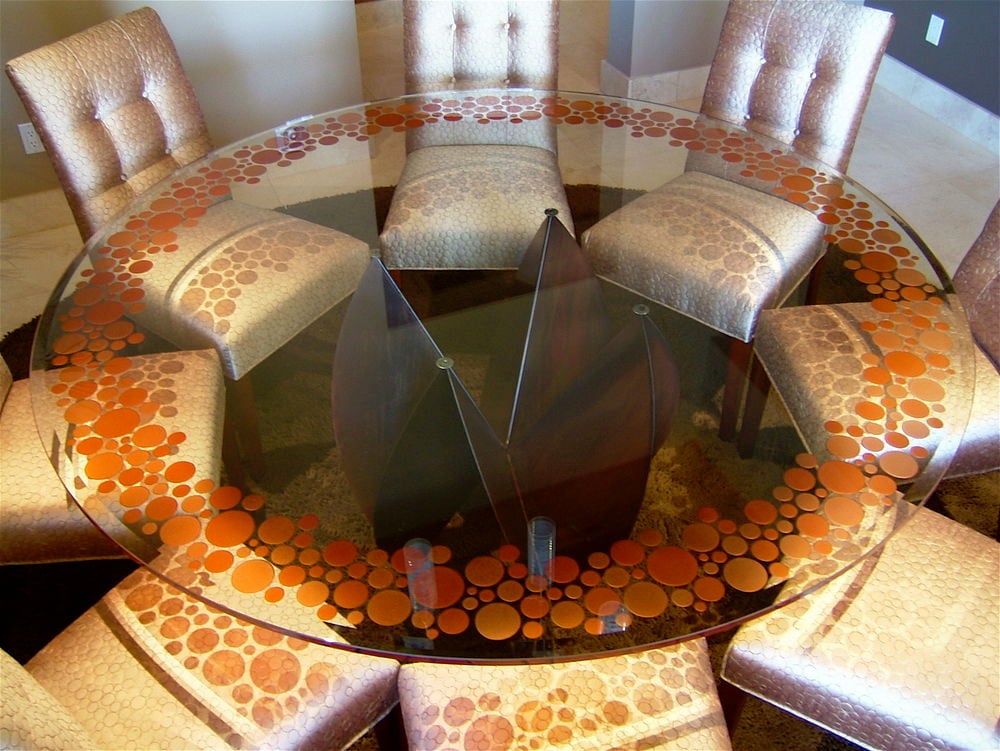 Art deco glass typically featuring geometric shapes and formations are very popular and over the years we've created some really unique pieces in this modern design style. Custom designed borders are indeed the most popular choice, however a beautiful custom element added to the center of the table is a fantastic addition to a glass dining table top, since of course when dining, the edges of the table are covered with plates, utensils and glasses!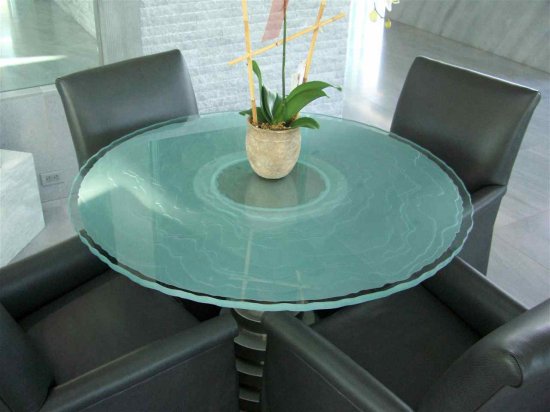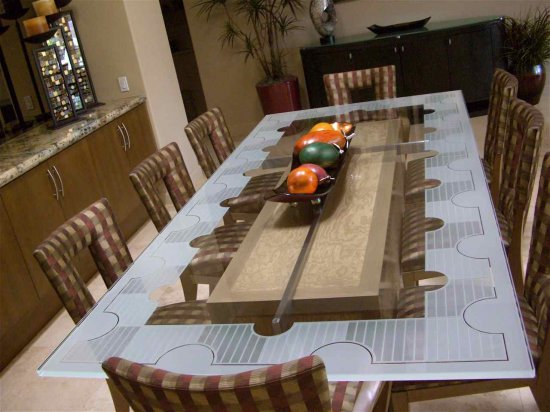 Table tops are typically a thicker, heavy glass which is what's needed in order for us to deep carve the design in to the glass (as opposed to just etching the glass surface which is all that's permissible on a thin glass surface), so in most cases, the design is carved into the glass, creating what many people would refer to as a cut glass table. When the design is cut or carved in the glass, it creates a sculpted effect where the design actually looks like its "free floating" in the glass.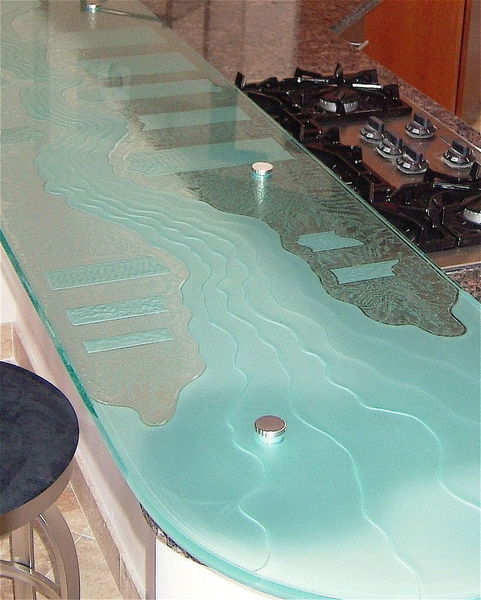 Carved painted glass table tops and glass table bases takes the design to a whole-nother level! Adding color to the carved texture in the glass is truly stunning and brings out even more detail and richness in the design. Colors are custom mixed to pull and compliment the colors of your home or office decor.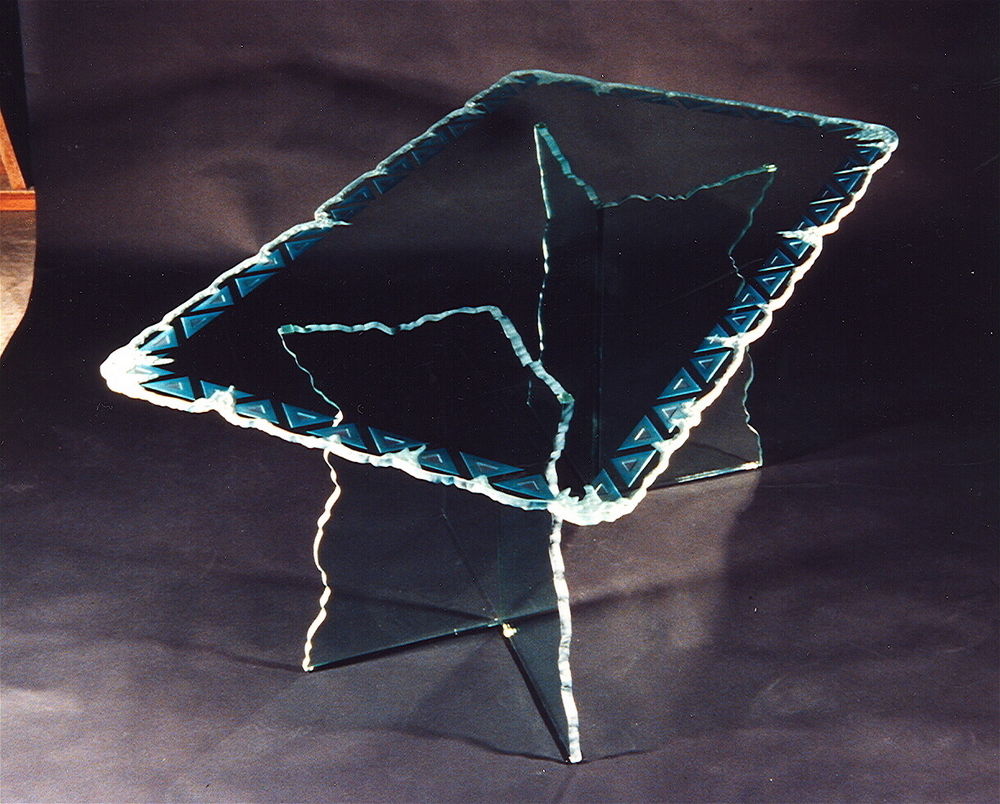 On our Web Site, we've created a way for you to view different types of glass tables by TABLE TYPE, and DESIGN STYLE. Click on these links to see:
Glass Dining Tables, Glass Cocktail Table, Sofa Tables, End Tables, Glass Counters, and Glass Shelves. You can also view by design style, such as Contemporary Glass Tables, or other design styles such as Abstract, Borders, Floral, Foliage, Geometric, Oriental, Patterns, Southwest, Traditional, Trees, Tropical and Wildlife motifs.