Etched Glass Shelves & Shelving with Custom Edges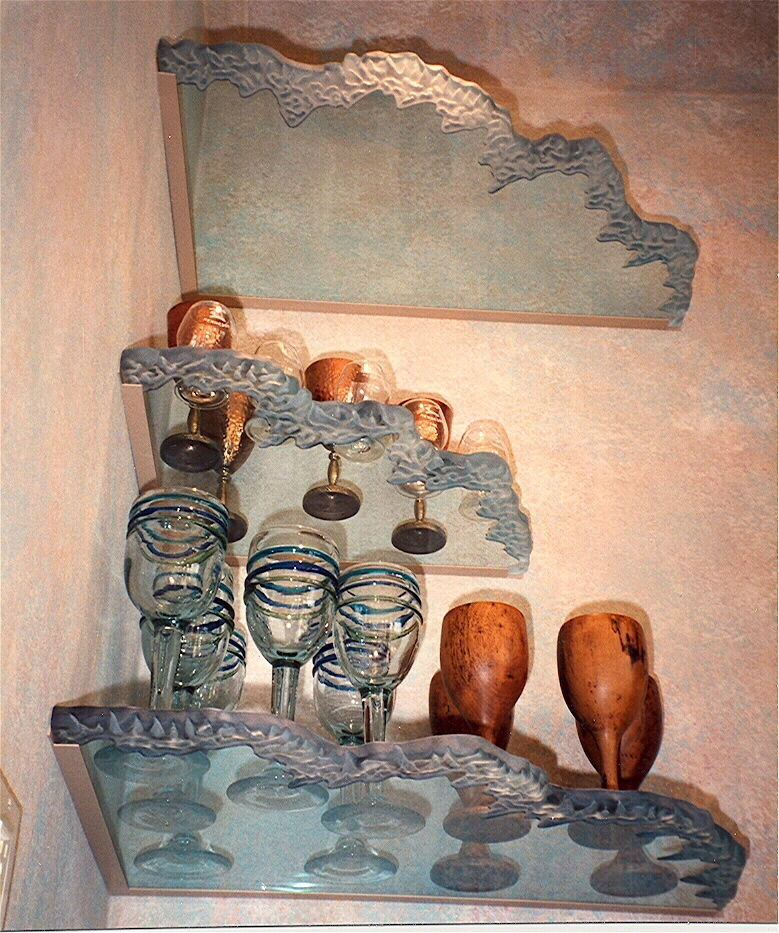 As with any of our custom glass products, glass shelving of any size, shape, thickness and design can be created for multiple uses, for any area of your home! From custom glass bar shelves, to glass corner shelves, our etched and carved glass designs add a gorgeous custom look, perfectly suited to compliment your decor.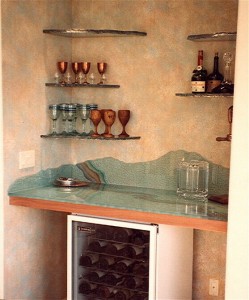 Take a look at the "Moonscape Bar Counter & Shelves". These glass corner shelves are etched and carved on the underside of the glass, in our "Moonscape" texture,ustom designed to coordinate with the bar top, that is also carved with the Moonscape texture, and features colored glass as well.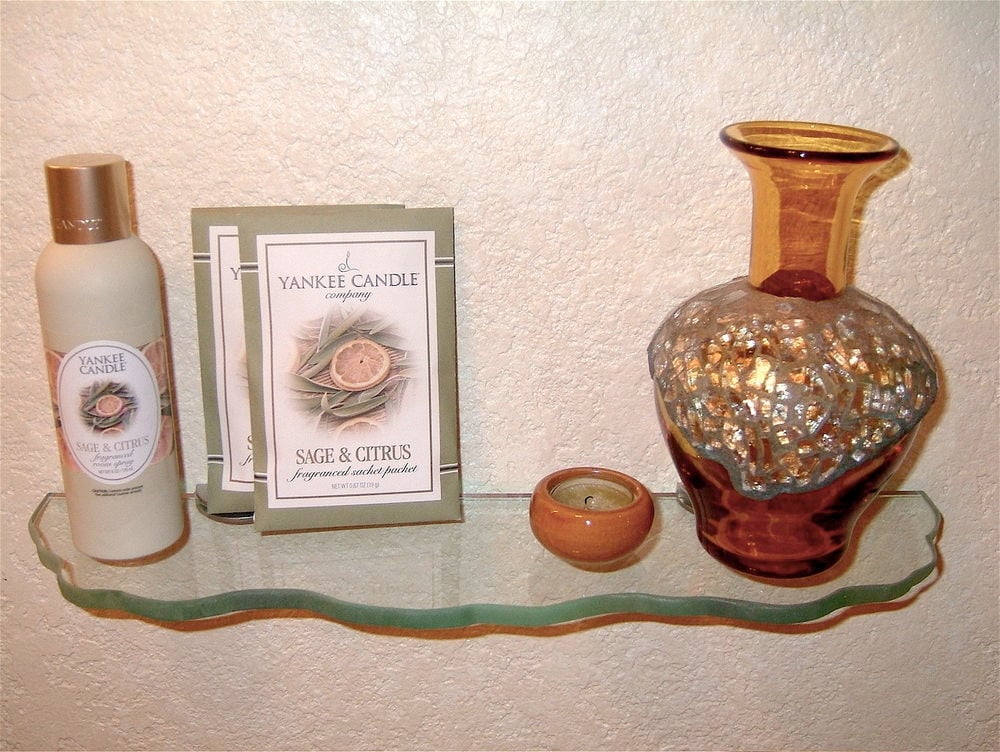 Even the simple, "Small Chiseled Shelves" are a beautiful as well as functional addition to this bathroom! These small glass shelves have a chiseled irregular edge, and are floating above the commode. They are just the right size,to hold a few decorative items, off-set from one another for a nice, balanced look.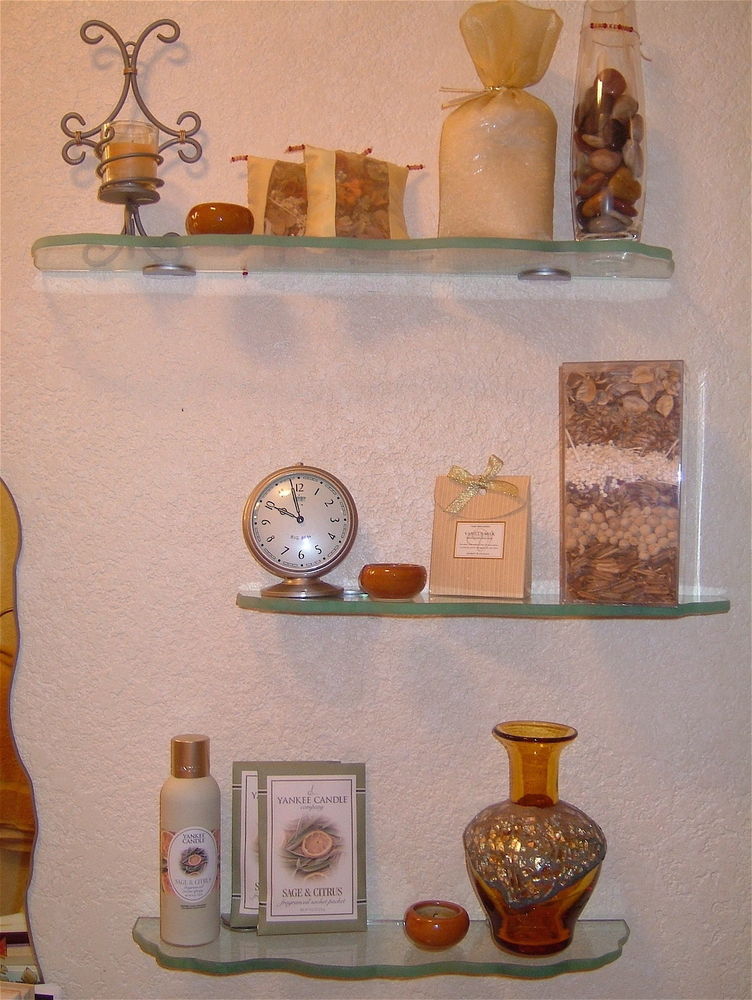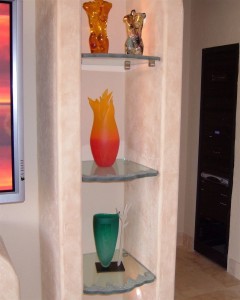 Another great example of what can be done in glass, where custom size shelving is needed, are these "Iceberg Edge Shelves" that are installed inside two side niches of an entertainment center. On these glass shelves, the custom edge is sandblast actually etched and carved on the top surface, for a different effect. Again, they're custom fit for inside the niches, floating on top of stainless steel round peg supports and coordinate beautifully with the beautiful art glass pieces and vases set on each. The custom lighting inside the niches is crucial, highlighting and setting if all off perfectly.