Glass Doors For Oakland Raiders' Al Davis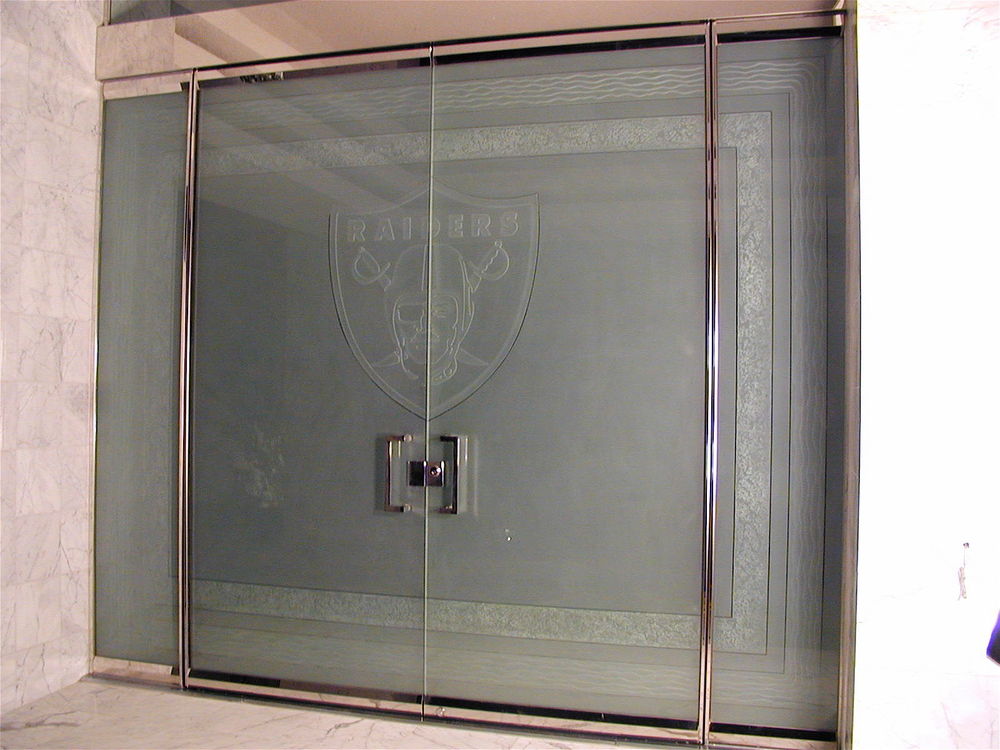 Glass Doors, also called all glass or frameless doors undoubtedly create a very "high-end" or upscale look to any entry, whether it be for a home or place of business, and with the unlimited glass designs we create at Sans Soucie Art Glass, we believe that a number of the all glass doors we've been commissioned to create over the years have been some our most exquisite work.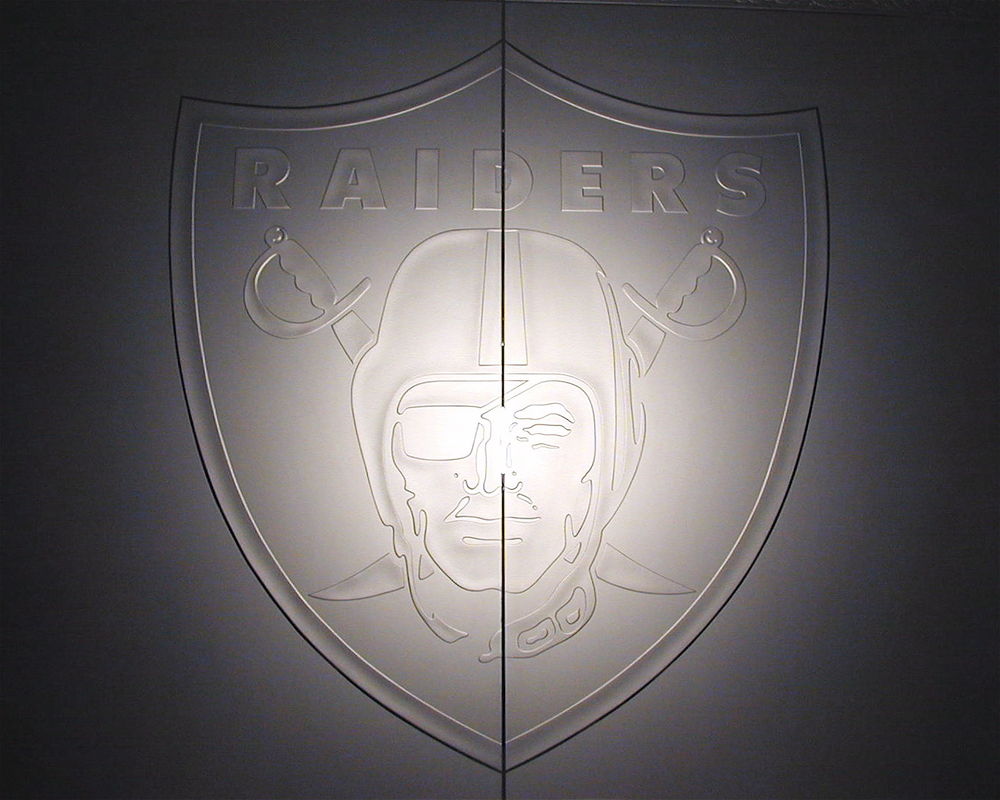 One beautiful entry that comes to mind is  the glass doors and all glass entry we were commissioned to create for the "The Raiders" football team owner, Mr. Al Davis.  Custom designed for his home in the Coachella Valley, each door is a towering 10′ tall x 5′ wide and were etched and carved with a custom design to provide privacy, while at the same time, making a very personal statement!
The design features the Oakland Raiders football team logo front and center, and is bordered with two different etched and sculpture carved custom glass textures made up of wavy lines and a "glass chunks".    The background areas of the entire glass surface was solid frosted or etched, to obscure the glass and create privacy.  There are two sets of sidelites, the first set butting up against each glass door, with the borders from the doors continuing all around.  The second set of sidelite windows are about 18″ away from the doors on either side and feature a solid etched glass image of the infamous Super Bowl Trophy.
Visit our online The City of Palm Desert.