Etched Glass Patterns: Matrix
Over the next few weeks, we're going to feature some of our most popular etched glass patterns. Since any design, pattern or color can be etched in the glass, you can probably imagine that we've done a wide range of them over the years, but there are a few particular patterns and textures that are more popular than others.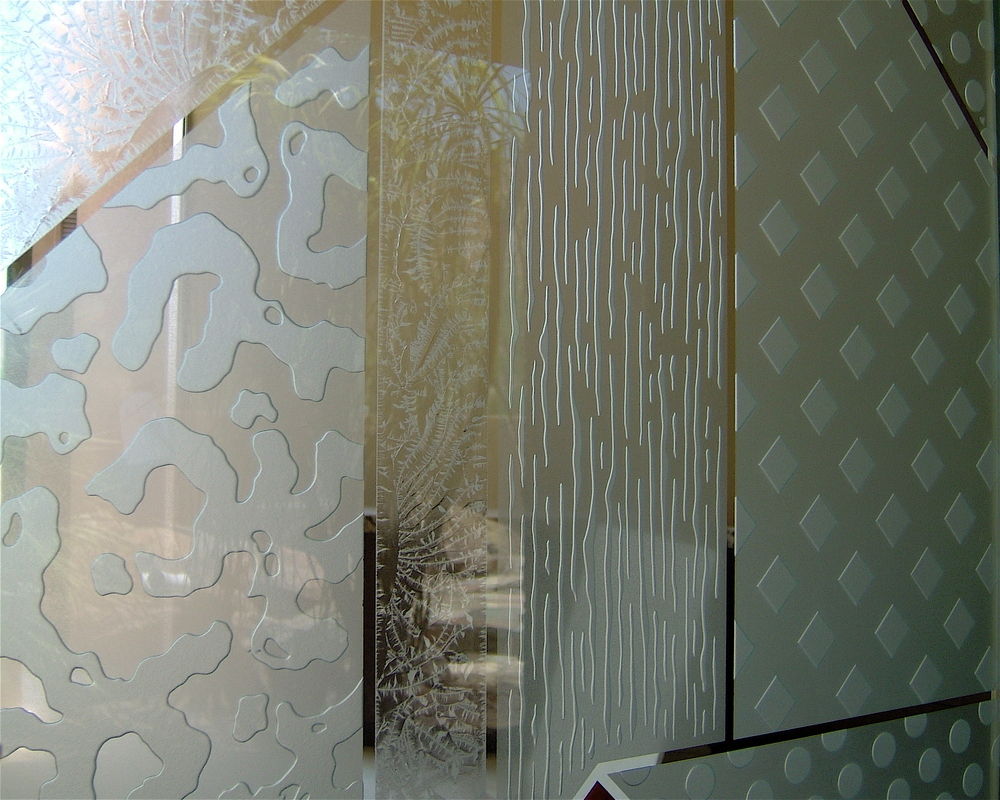 The first one we're going to highlight is our very popular dividers, frameless all glass entries and glass windows with this design applied, have been some of our most dramatic and stunning pieces created in recent years.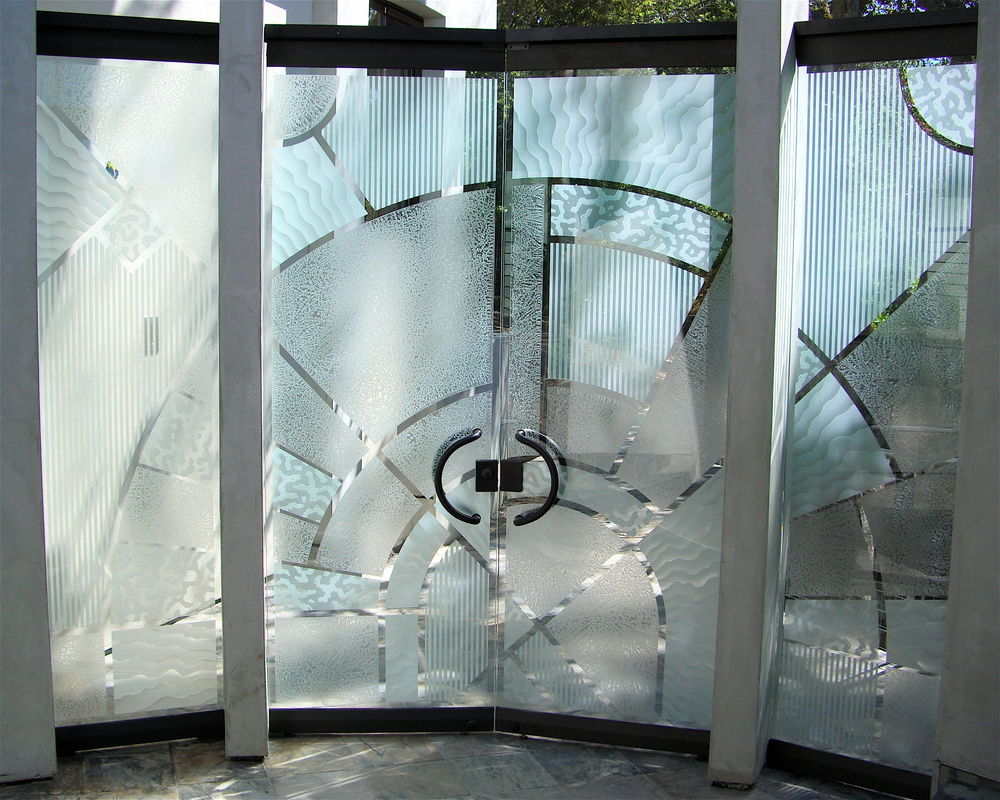 The Matrix pattern is a geometric, contemporary design made up of etched & carved glass sections, usually featuring between 5 – 7 various sandblast textures and patterns. The sections can be laid out in any size, shape or form, but most often it's vertical and horizontal sections. If we're working on a curved or round top glass, then the sections are laid out circular and curved.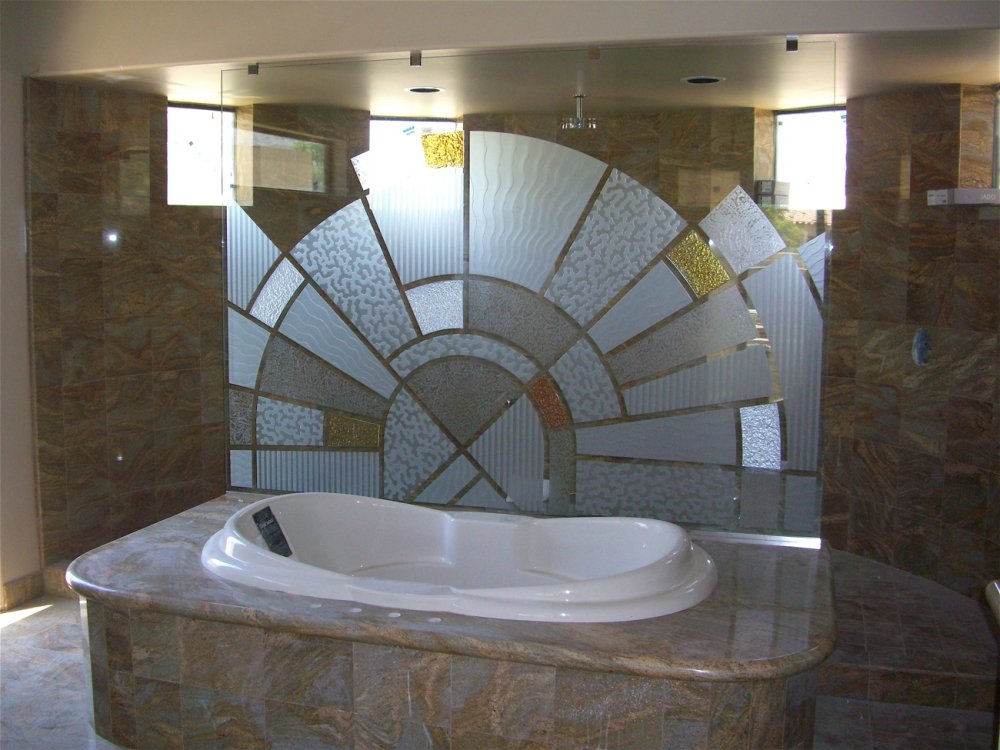 Contrasts are always interesting, and the textures within Matrix vary greatly, giving it a very bold and defined look and feel. Countless patterns could be used, but Matrix will typically feature aapply color to some of the sections, which adds another bold and dramatic effect.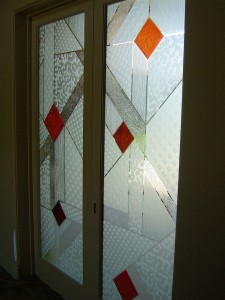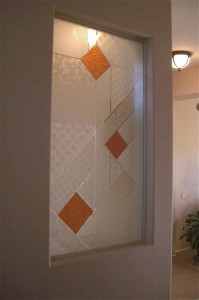 As mentioned, for the next several weeks we'll be featuring a different pattern or texture. In the meantime, to see dozens of various glass patterns, visit our Patterns & Textures Gallery.