Captivating Frosted Glass Wall Art – Geisha II – Illuminated with LED Lights
The Design
This captivating, beautiful Frosted Glass wall art was created for Okura Robata Grill and Bar in La Quinta, California in the fall of 2019.  Designed by Chauncey Gannett, owner and lead artist, and executed by the skilled sandblast artisans of Sans Soucie Art Glass in Palm Desert, California, the glass features as its focal point a Geisha holding a traditional Uchiwa fan, standing in a landscape scene with Mount Fuji in the background, overlooking a lake, framed on both sides with Japanese Black Pine Trees. Her kimono features intricate floral and scroll details. A small depiction of a floating torii at Itsukushima Shrine is set at the foot of Mt. Fiji with either a sunrise or sunset in the background.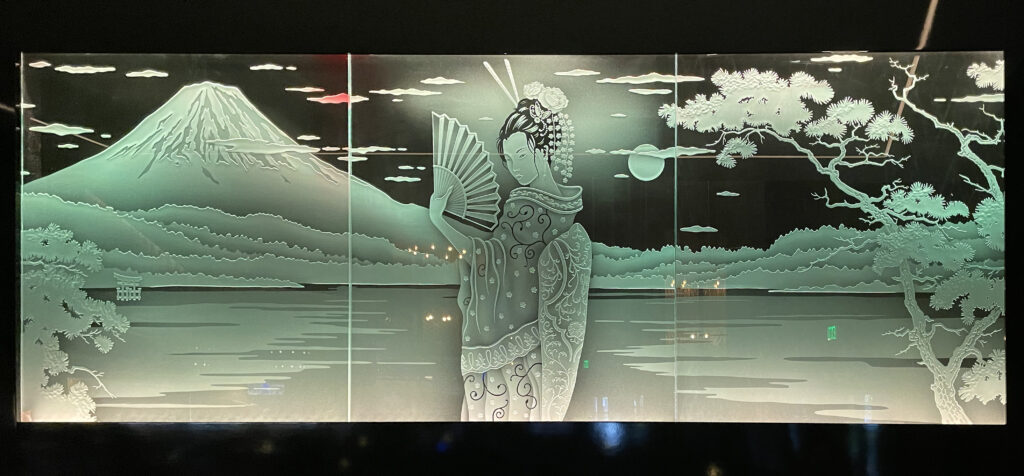 The Glass
The glass itself consists of three panels that are 39" wide x 40" tall, spanning a total width of 9' 10". The glass is low iron, 3/8" thick tempered glass and has been edge lit using LED strip lighting on all 4 sides for even, consistent light traveling through the glass. The lights are set to transition across a full spectrum of stunning color. The Low-iron glass (also known as "Starphire" glass), is a type of high clarity glass that is made from silica with very low amounts of iron, which removes the greenish-blue tint that can be seen especially on larger, thicker glass sizes. The low iron glass was specifically chosen for this piece, to enable the glass to be lit up, showing the true colors from the LED edge lighting. The green tint of "regular" clear glass would not show the true colors, but would all be affected by the natural, green tint of regular clear glass.
Watch the video to see gorgeous close ups of the glass in the full spectrum of colors!
The Art – Sandblast Frosted Glass Effect
The frosted glass art is achieved thru sandblast etching and carving, in an effect we call "3D Enhanced". In our 3D Enhanced Effect, the sandblast artist etches and Sculpts into the glass, cutting deep at varying depths creating a relief texture in the glass. The Sandblasting has "shading", where the sandblast frosted glass density gently fades out to clear glass, (a "gradient-like" effect), creating 3 dimensions in the design elements. This effect is not executed for privacy but purely for its artistic features and attributes.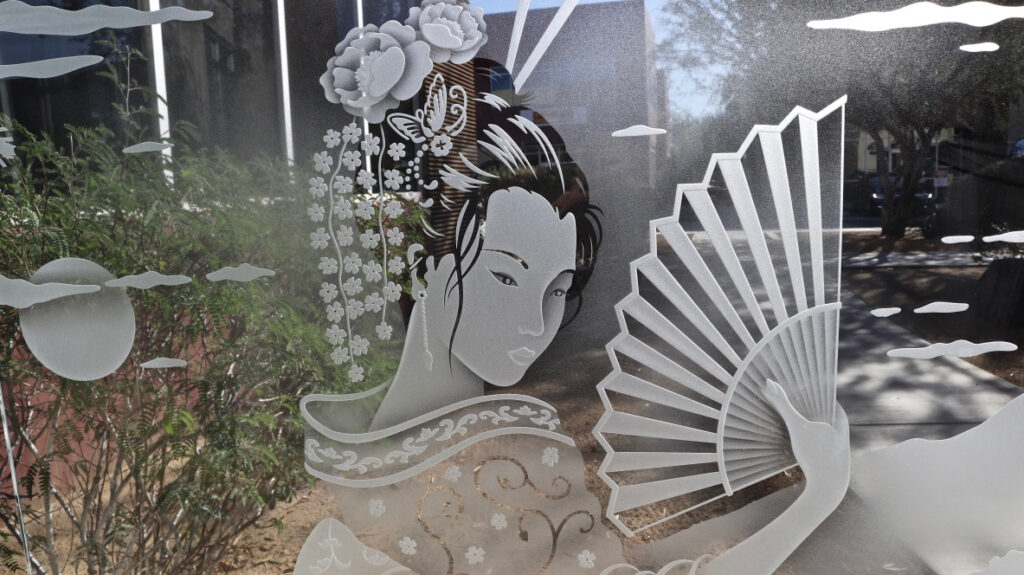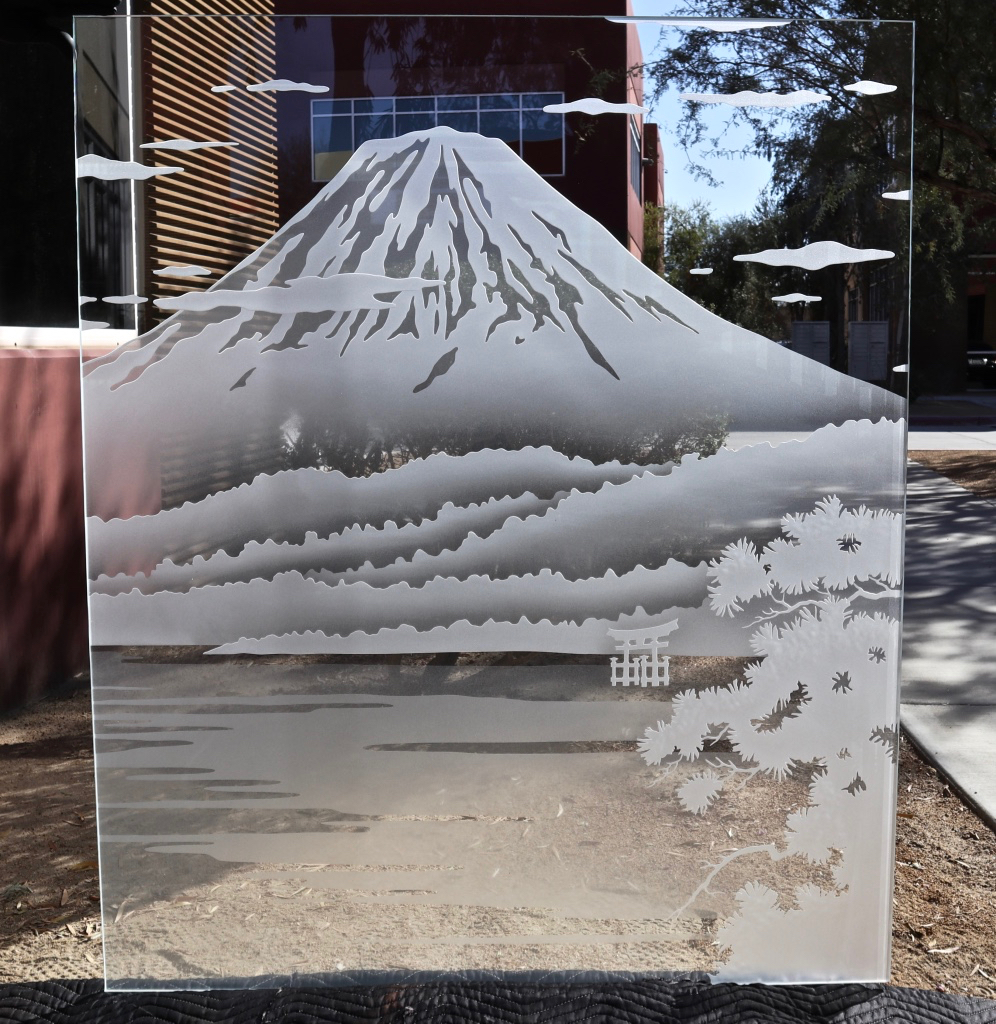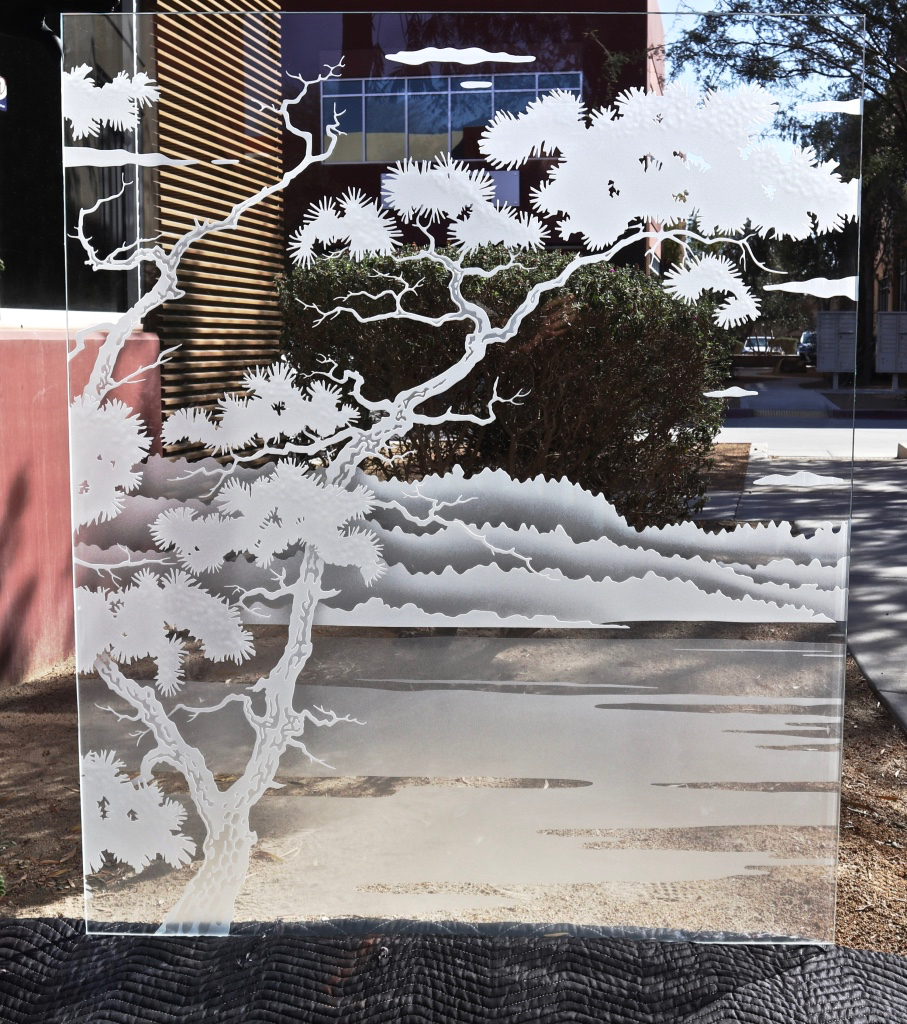 The Lighting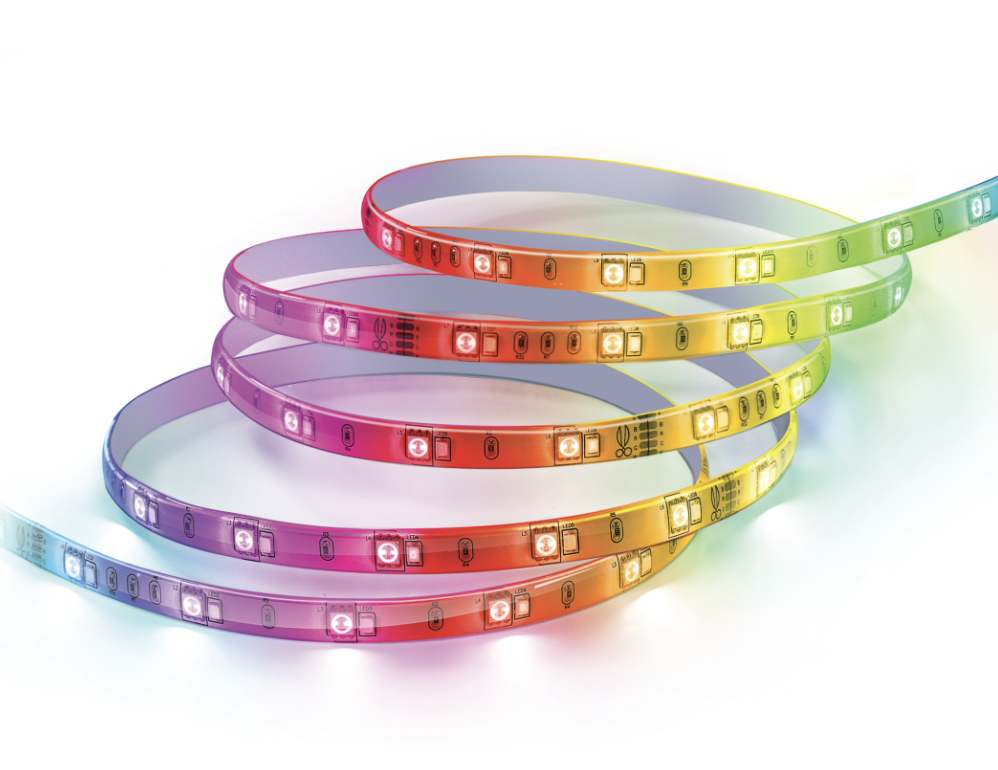 The glass is truly an eye catching and awe inspiring light show that draws you in, to stare at the art illuminated in brilliant color that shift and slowly transition thru a full spectrum of colors, fading through and across shades of reds, pinks and purples, into blues, greens and yellows. The lighting is coming thru a strip of LED lights. An LED strip light is a narrow, flexible circuit board that is populated with LEDs that you can stick almost anywhere you want to add powerful lighting in a variety of colors and brightnesses. They operate on low voltage and are typically 16 feet long but can be cut to any custom length. They can be ordered with or without adhesive. For this glass, the LED strips are set inside a metal u channel and installed on all four sides of the glass for optimum illumination.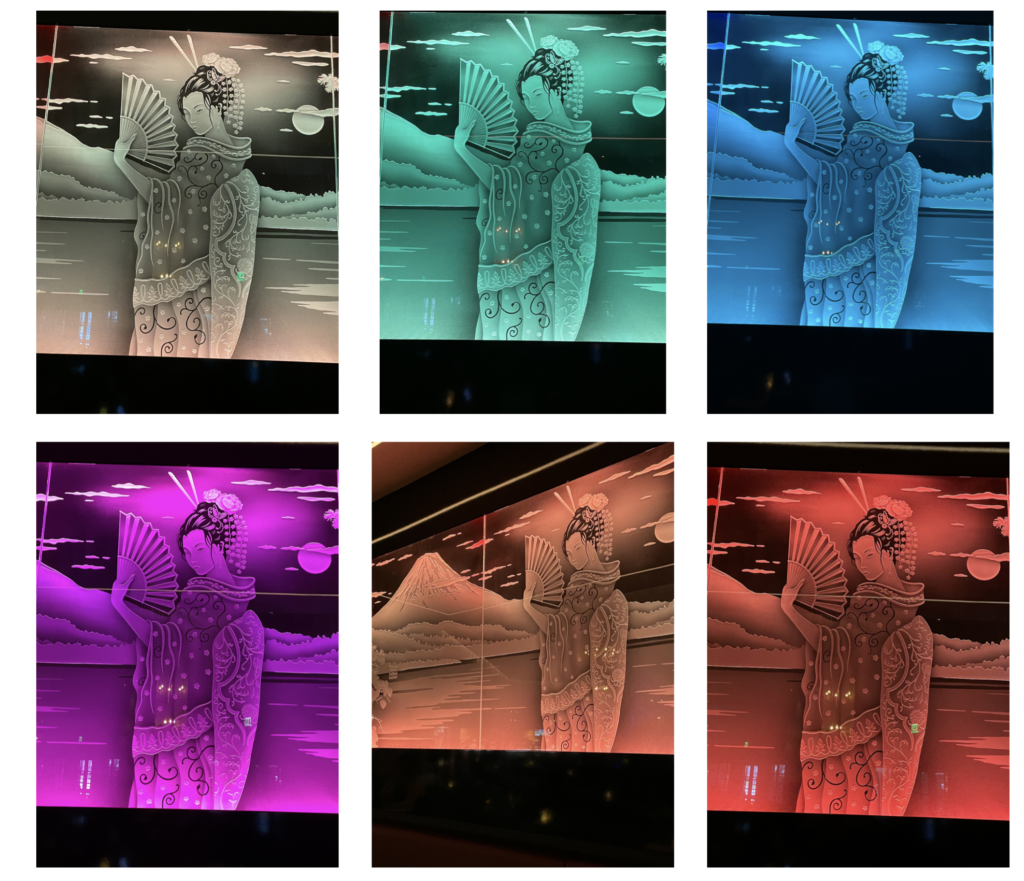 The Location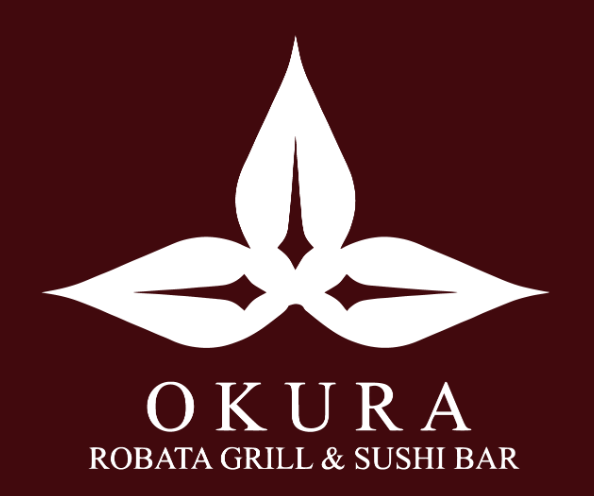 Okura Robata Grill and Bar is located at 78480 CA-111 in La Quinta, California. The glass is showcased above a seating and bar area of this beautiful restaurant. Sans Soucie was commissioned for the art glass by Statewide Services, Inc. of Palm Desert, California.
About Sans Soucie Art Glass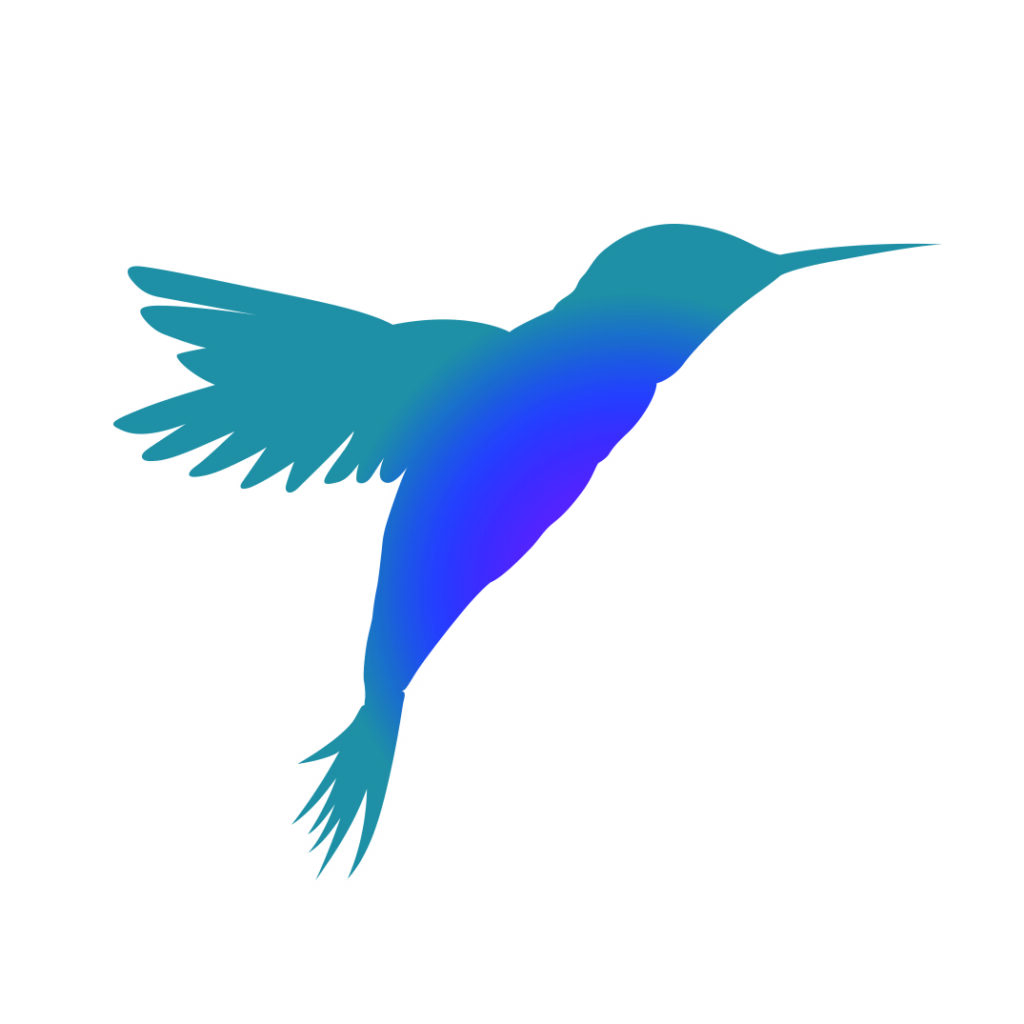 Family owned and operated since 1976, Sans Soucie sets the industry standard for the highest quality design and execution of sandblast frosted, carved and hand painted glass both nation and worldwide. Choose from our vast collection of designs across every decor, or let us create a brand new one-of-a-kind designs per your specifications. Our frosted glass designs turn ordinary glass into art pieces that add a luxury element to your home, while creating the privacy you need. Truly art with a function, our etched glass designs diffuse light and reduce glare, while enhancing the look of your home with a unique, eye catching custom element. Not clip art or machine manufactured, each design is a uniquely handcrafted original work of art, custom designed for our distinguished clientele of homeowners and commercial developers.
Free shipping to most states, shipping both national and worldwide, all our glass is handmade and expertly packed in-house by our team of glass artisans and shipped from Palm Desert, California. Shop our most popular products like slab and prehung front doors, interior doors, pantry doors, glass front doors, glass interior doors, sliding glass barn doors, windows, shower doors, shower panels and shower enclosures, decorative mirrors, signs and glass tables.