5 Critical Components of a Wine Cellar
Gone are the days of having a wine cellar or wine room simply for storage. In fact, in 2018, wine cellars have become the showcase piece of a home. Now, it's a place homeowners can bring their guests in order to relax, socialize or even conduct a private wine tasting.
Better yet, building a home wine cellar or revamping a wine room can actually increase the value of a home as well as cater to current home buyers. In fact, according to a report from the National Association of Home Builders, 31% of new-home buyers with an annual household income of $150,000 or more named a wine cellar as their most desired amenity.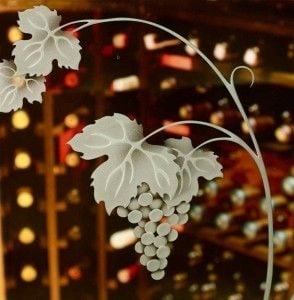 Because wine cellars continue to be a growing attraction, it's important that they are built correctly, with attention to detail. Below are five critical components and wine cellar must-haves that you'll need to consider if you are building or revamping a wine cellar in your home.
Wine Cooling System
As all wine connoisseurs know, it's important to store your wine in a temperature-controlled environment. Like perishable food, when the wine is exposed to fluctuations in temperature, humidity, heat, light as well as other environmental factors, it can spoil. That's why when you build a proper wine cellar, you need specific insulation (minimum of R12 and R19 if possible), moisture barrier, and an airtight seal to maintain a controlled environment.
So, what are the ideal environmental conditions for a wine cellar? In order to store or age your wine, you'll need to set the room at 55-60 degrees Fahrenheit, with 60 to 70% relative humidity. If the room on its own doesn't have these conditions, you'll need to invest in a wine cooling system.
Your options include through-the-wall cooling systems, split cooling systems or ducted cooling systems. The most cost-effective is the through-the-wall system, while the ducted cooling system is the most expensive, but this option won't be as noisy or take up space. Split cooling systems are also worth considering since some components of the system are located on the outside and some inside of the cellar.
In addition to having a good wine cooling system installed, you'll need secure and durable wine cellar doors to help keep the environment ideal for your wine and its longevity. Sans Soucie offers durable doors that also provide stunning designs for your wine cellar or wine room. In fact, our doors can be made from eight different wood species and vary in appearance, durability and turnaround time. We make it easy for you to choose a wine cellar door that best matches your home decor and style.

Furthermore, we offer beautiful glass etching and carving that illuminates brilliantly against the backdrop of the rich, warm colors of your wine room. Our wine cellar doors are available in a number of ornate designs and styles. Each design is a custom work of art, meticulously hand-crafted by our highly skilled glass artisans. In addition, when selecting your specialty door, you have your choice of wood and can opt for either a single or double door. Shop our designs and doors now!
Storage
One of the main reasons you've invested in a wine cellar is for your wine storage. But what is the best way to properly store/hold your wine? On racks? What about your odd-shaped wine bottles? Depending on your wine collection, you may want to go the individual bottle storage route with a kit or custom wine racks. Wine rack materials to choose from including traditional wood, cable, modern metal, acrylic, and more. A lot will come down to the room's overall style but look for storage options where you can view the wine label without having to remove it from the rack.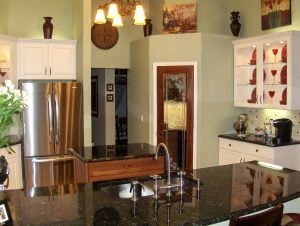 At the end of the day, you'll want to showcase your finest wines but have your everyday wine options on an adjacent wine rack.
Flooring
In addition to the walls and wine racks, you'll also need to consider flooring that will best maintain the cellar temperature and humidity levels. The good news is that most flooring will work for your cellar and its environment, but make sure it's in line with your overall decor of the room. For instance, you wouldn't install a concrete floor if you're building a Spanish style wine cellar.
However, it is important to find flooring that is forgiving, if clean up from wine/wine bottles is necessary. For instance, corked wood flooring is more forgiving with dropped bottles than concrete or tile.
Entertainment Space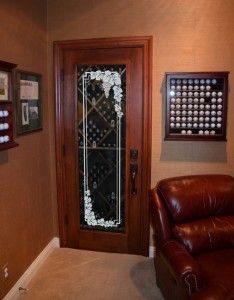 As mentioned previously, wine cellars are a great place for homeowners to entertain their guests. So, it's important that in the design phase, you create spaces for your guests to gather around (countertops, islands, roundtables, etc.) as well as consider seating and proper lighting. Make it your featured space, as many restaurants are picking up on that trend, and display the wine among their customers in the dining area. If you really want to go all in on an entertainment space, consider installing a waterfall feature that can enhance the elegance of the room.
With these five critical components in mind, you'll be well on your way to building a perfect wine cellar for you and your friends to enjoy!