Energy Efficiency and Glass Doors
When it comes to glass doors and windows in your home, it's important that they are energy efficient. Why? Besides reducing your monthly electric and gas bill, you can also leave less of an ecological footprint when you install glass doors and windows that are energy efficient.
Below are four benefits of installing energy efficient glass doors and windows.
Insulation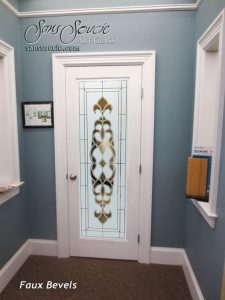 A large amount of heat energy is lost from poor insulation. As such, windows and doors play a significant role in your heat and cooling costs. However, when your windows and glass doors better insulate your home, you'll end up using less energy. With lower energy used, it can also reduce your greenhouse gas emissions
In addition, when you install energy efficient windows and doors, they can increase the natural lighting in your home, and lower your lighting (electric) costs overall.
Eliminate external noise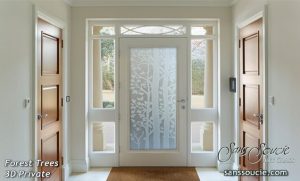 In addition to keeping the elements out and keeping the heat inside, energy efficient doors and windows can insulate your home from external noise. This includes reducing sounds from the street (sirens, trains, traffic) as well as your neighbors. Get more peace and quiet from your outside environment with energy efficient glass.
Protection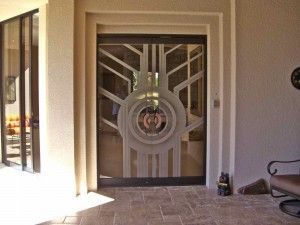 As mentioned earlier, energy efficient glass can help increase natural lighting, but can also protect the valuables inside of your home. How? The glass is made with a special low-emissivity coating that helps blocks harmful UV rays. Your valuables, such as rugs, furniture, wood floors and other items in your home can be damaged when in contact with direct UV rays.
In addition, this coating can help reduce overall glass cleaning, as it eliminates dirt and water buildup (on the outside).
Investment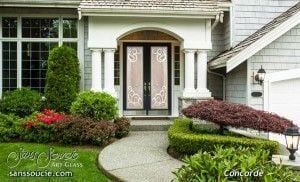 Lastly, you can increase the overall value of your home with energy efficient windows and doors. Generally speaking, replacing your windows/doors with energy efficient glass can last between 15 to 20 years. The key is that you'll have to take care of them through regular maintenance. This includes cleaning the sills and tracks, tightening screws, and making sure the window/door hardware is operating correctly.
At Sans Soucie, all of our exterior doors are energy efficient through the materials we use. The art glass created by Sans Soucie is tempered, meaning you won't lose any thermal insulation. Furthermore, the door frame features weatherstrips and a door sweep to make your door totally sealed from the elements.
Click here to learn more about our exterior single pre-hung door features.
Click here and here to learn more about our energy efficient glass and its performance data.
How long does it take to install a Sans Soucie glass door? On average, the complete turnaround time from date of deposit to completion/installation is 8 weeks, depending upon the project. Our schedule is based on a first come, first served basis, but obviously larger jobs with more complex designs and requirements will have a longer lead time, whereas more simple projects may sometimes be completed within a shorter time frame. Because it is a first-come, first served basis, most turnaround times are equal. Of course we will let you know our current workflow schedule at the time of order.