Outrageous Luxury Glass Front Doors!
You are a unique individual with a taste and style ALL YOUR OWN! So why shouldn't the Glass Front Doors of your home also be as special! They should incorporate your personal style through theme, grandness, hardware and even privacy level! Sans Soucie with their team of expert artists, will help you create a Glass Door that is TRULY CUSTOM to your every need!
Make a Grandeur Statement with Glass Front Doors that are Affordable and Right from Home!
You have the control to personally design your Glass Front Doors from top to bottom with their DOOR DESIGNER! As you begin to create a masterpiece, the door will change LIVE and will give you an INSTANT PRICE quote at the end! You'll discover ALL the options such as techniques, effects, colors, themes, and MORE that are available for you! You'll be a DOOR DESIGNER PRO in no time!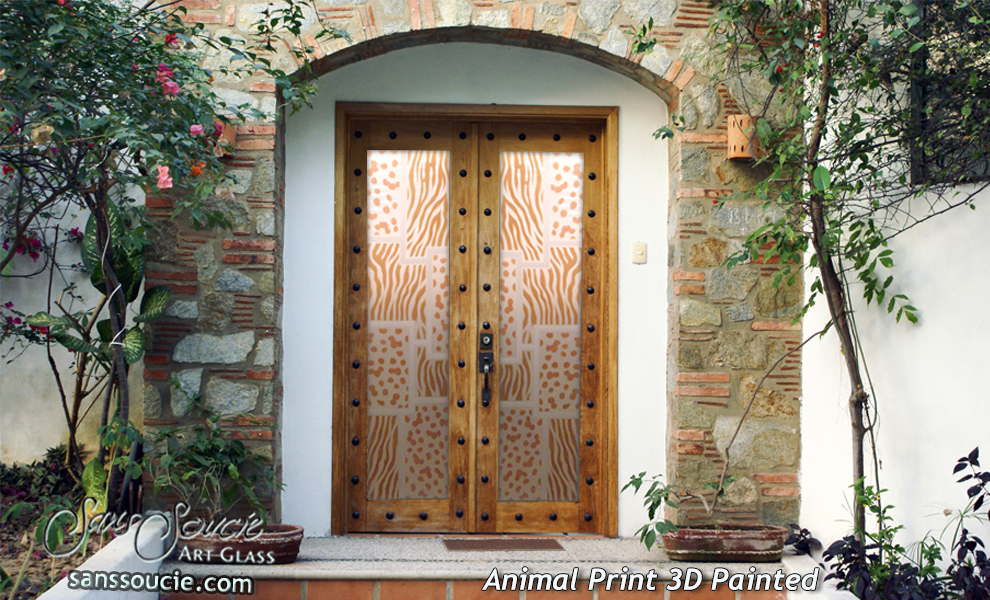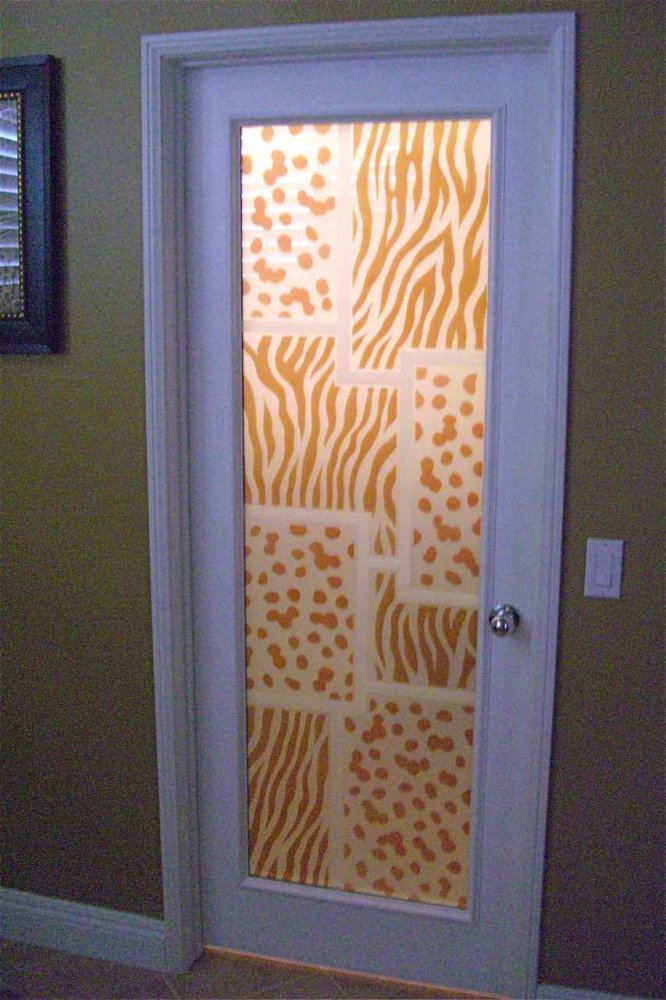 And never worry about sacrificing art for functionality! Sans Soucie's Glass Front Doors still allow amounts of light to beautifully stream through no matter the privacy level or design you choose! This one of a kind Animal Print design features a Cheetah and Zebra Pattern in color! This door has a 100% Privacy Level, which is achieved with Hand Sandblasting Etched, Carved and Painted Techniques! The edges of the carved and painted glass will illuminate as they pick up and reflect surrounding light! Live on the "Wild Side" and Design Your Door TODAY!
Doors ship worldwide starting at $99-169 for most States.
See more designs like this in our Wildlife or Pattern/Texture Glass Galleries!

Installed as Interior Glass Door