Pantry Doors with Glass that YOU Customize!
Customize everything about your Glass Pantry Door!
Sans Soucie Art Glass offers dozens of high quality, custom etched glass designs that you get to mix and match to customize the perfect pantry door for your kitchen!
Available
• Any Size
• As Glass Insert Only or
• Pre-installed in a Door Frame
• Shipping $99 to most states, $149-199 some East Coast
• ETA 3-8 weeks depending on sandblast effect, wood type and destination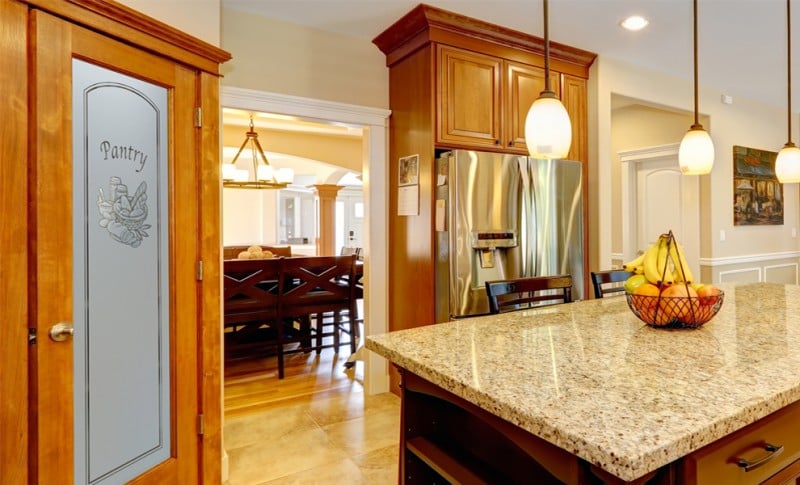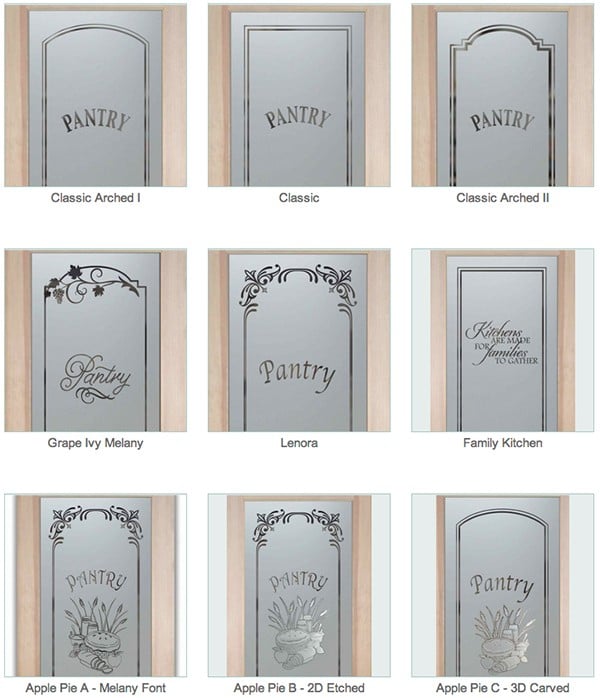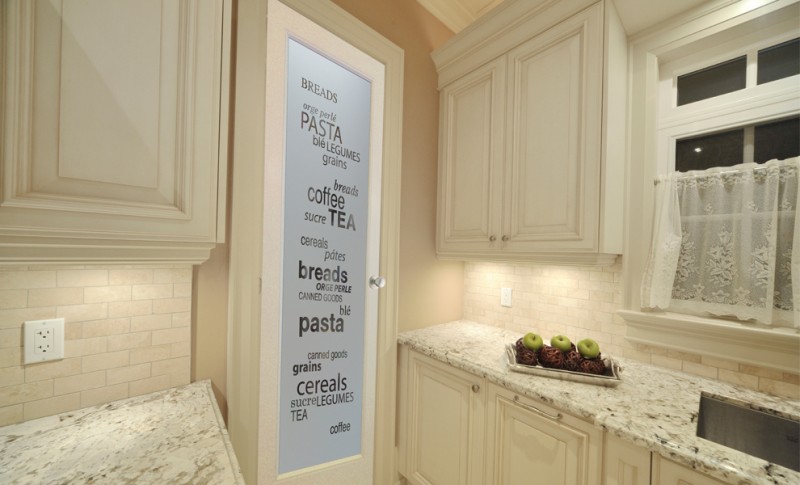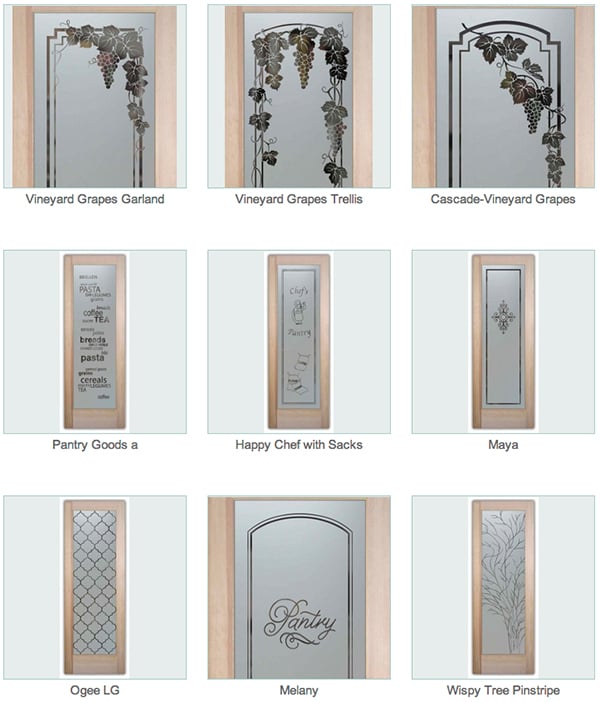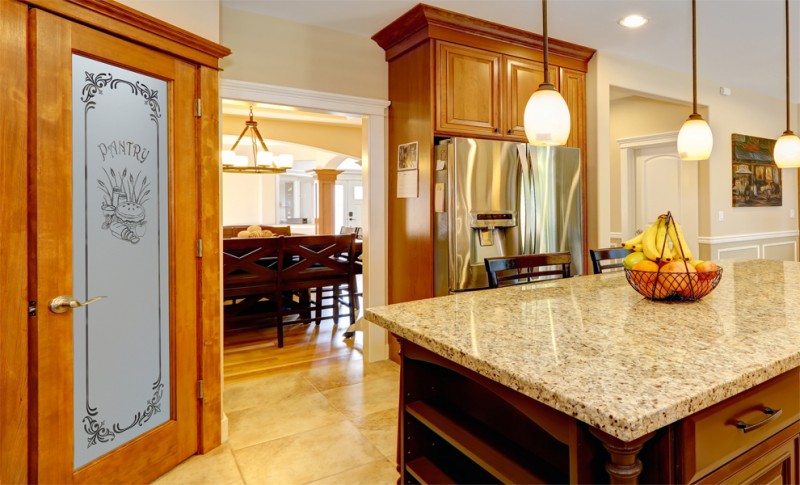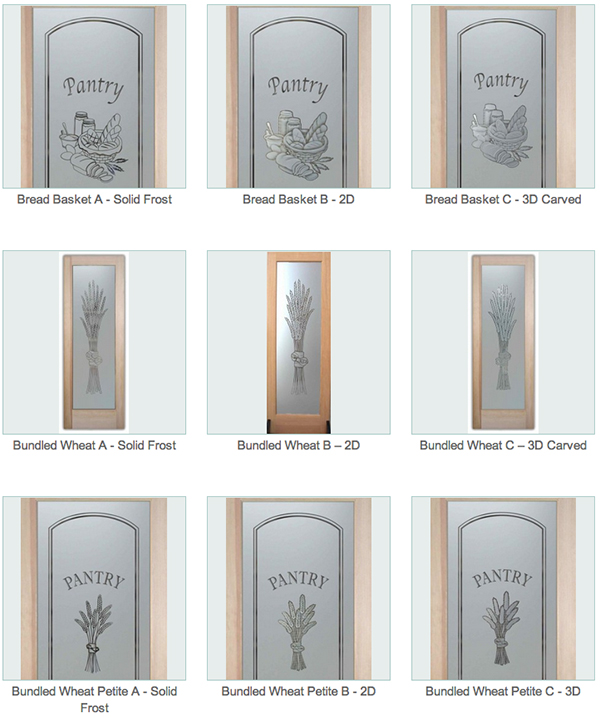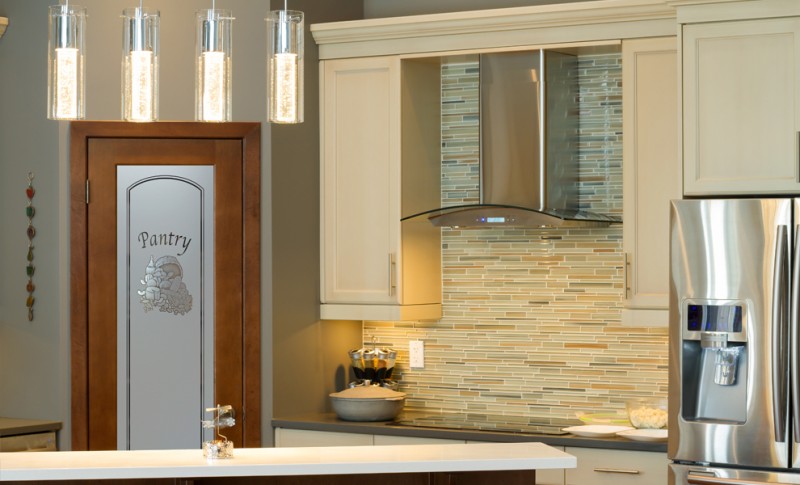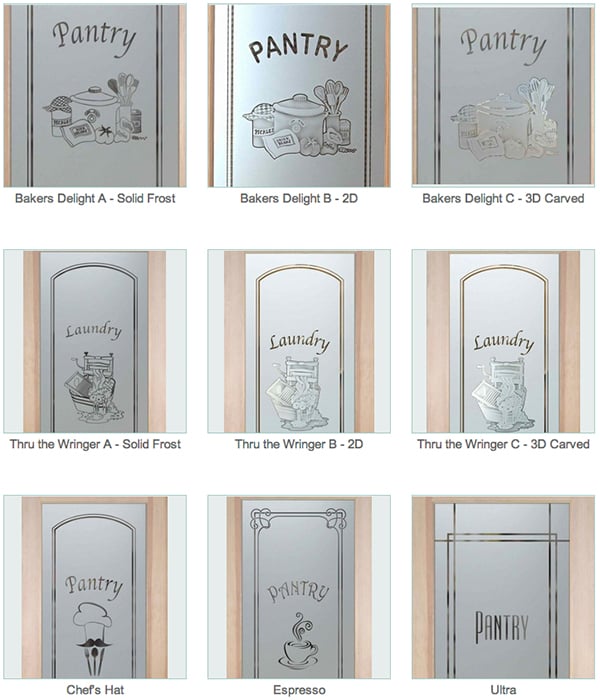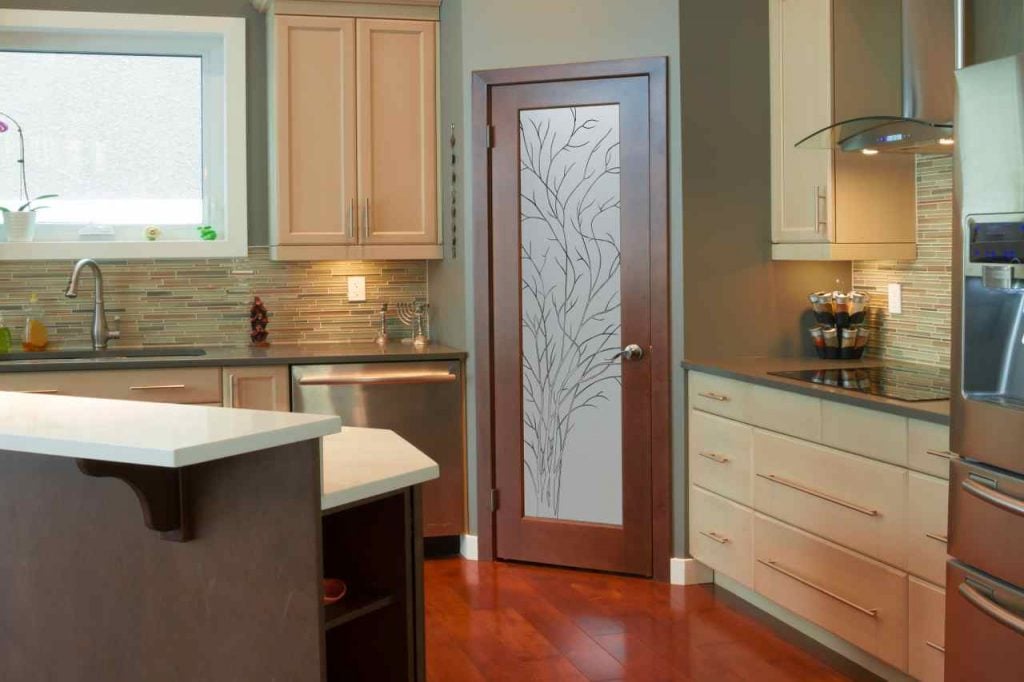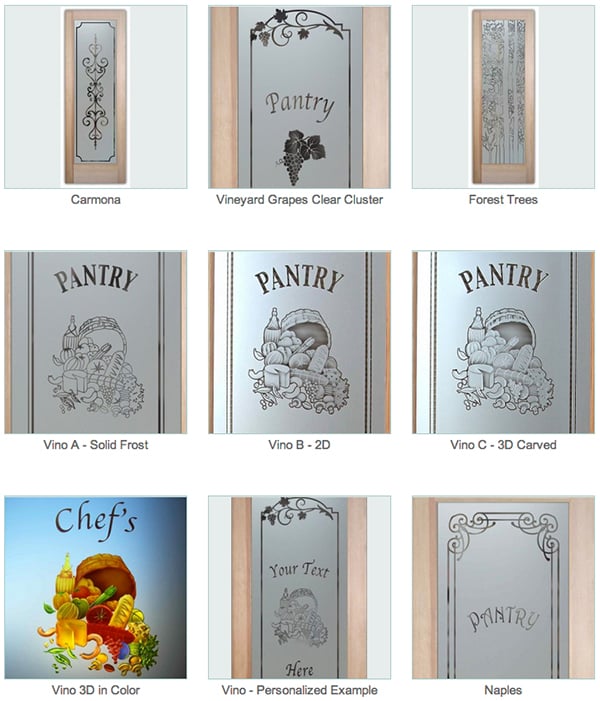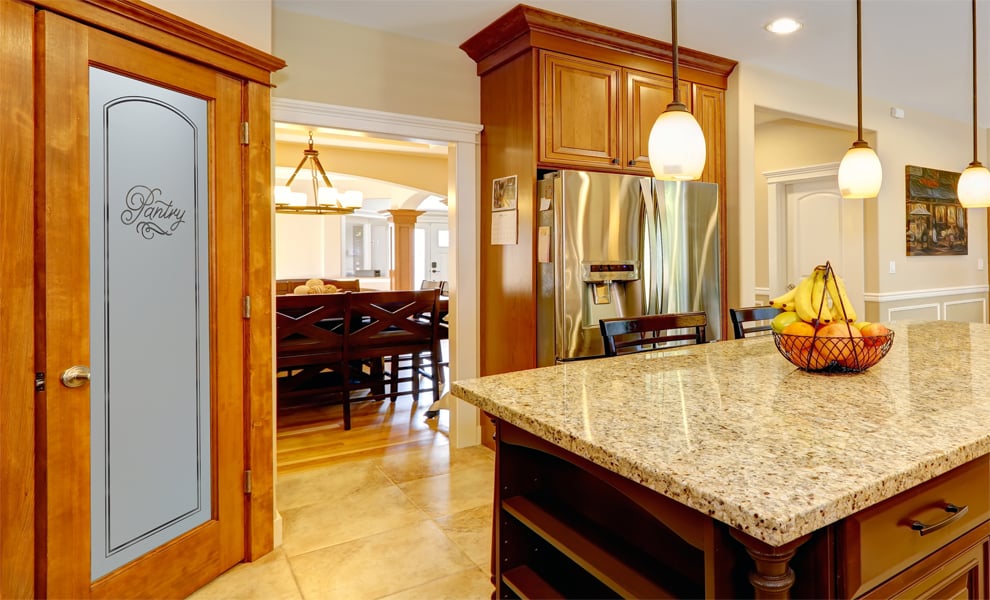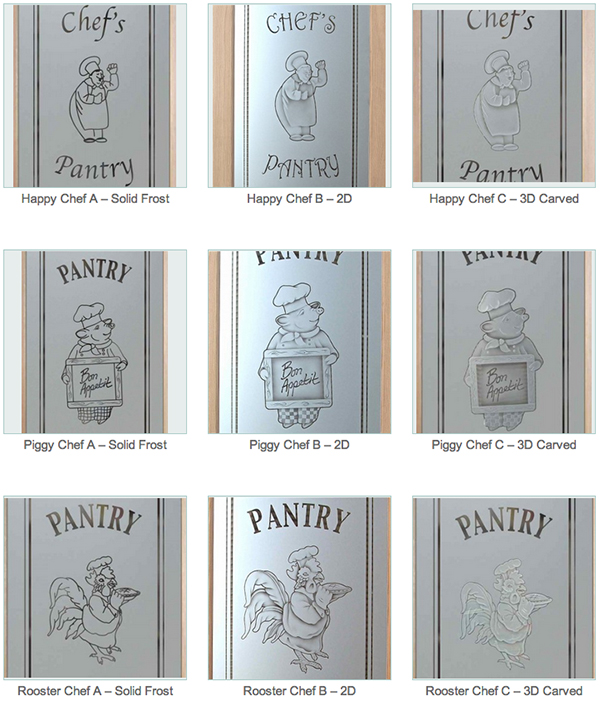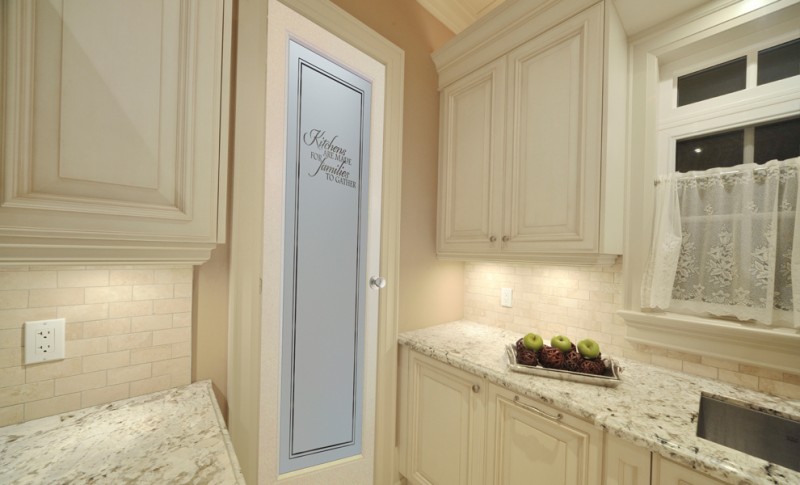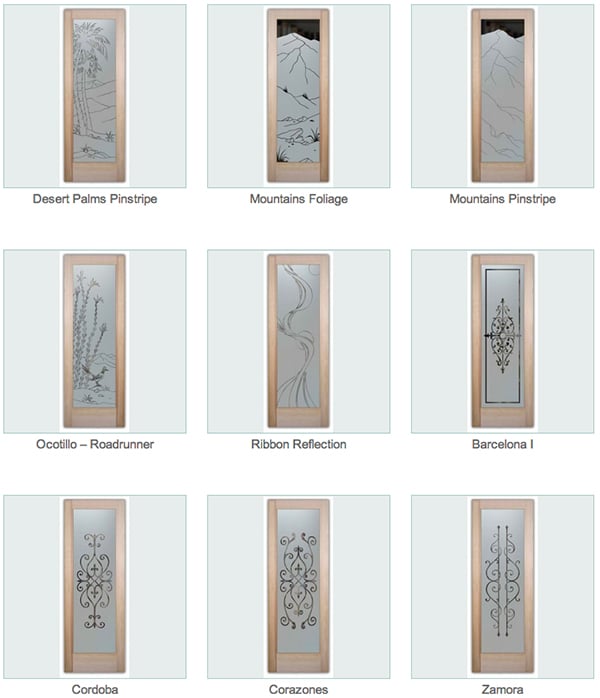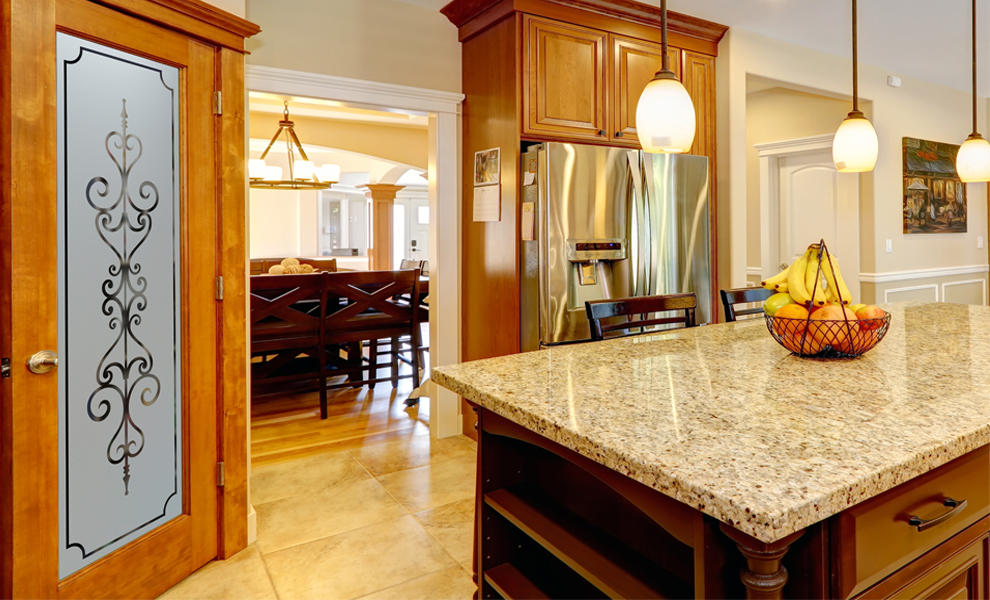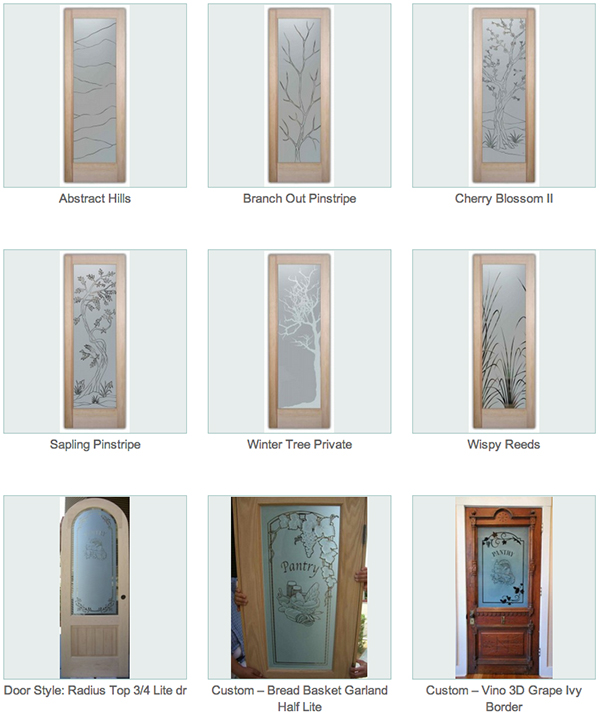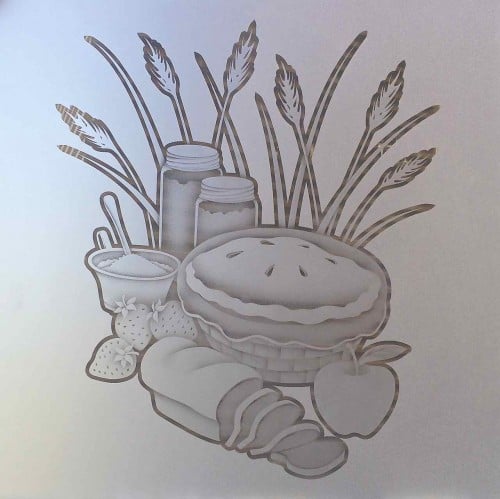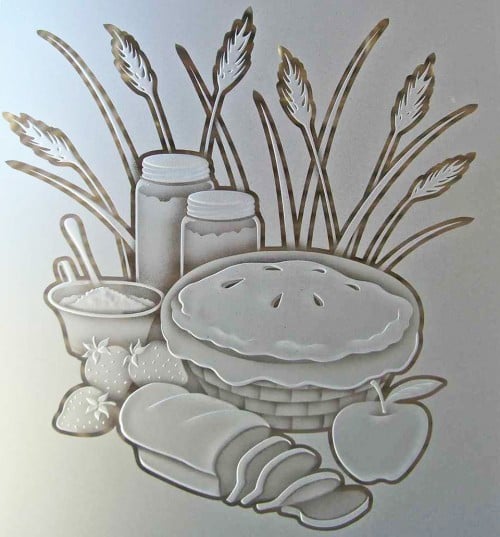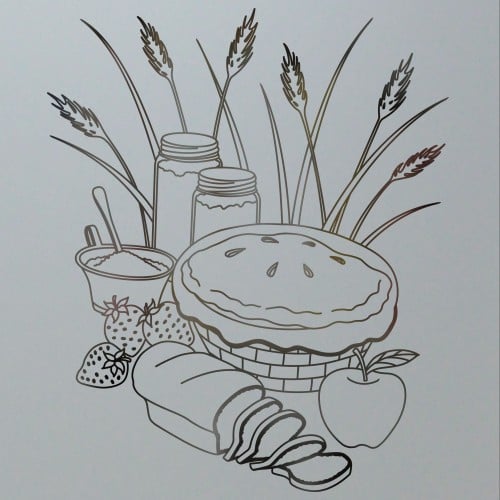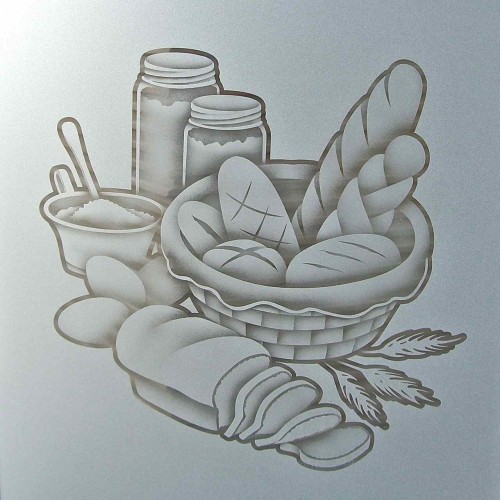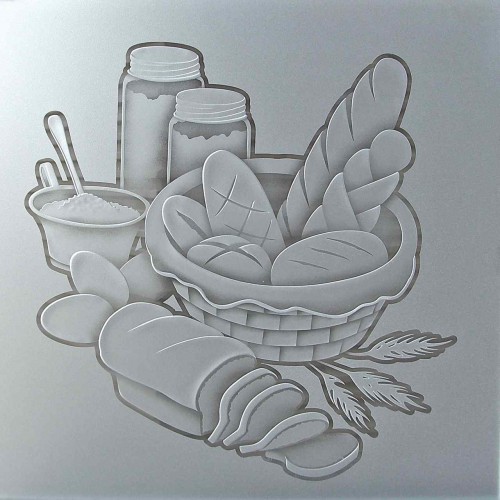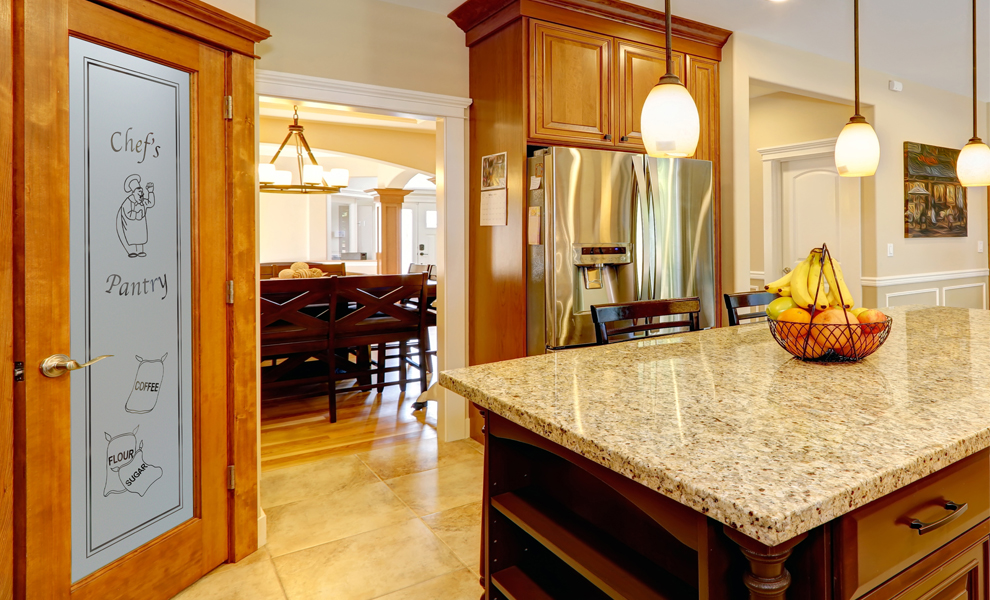 Pantry Doors with Etched Glass that YOU Design!
Add a beautiful, custom element to your kitchen.
JUST the way YOU want it.
Available in dozens of high quality, custom etched glass designs that you mix and match, you get to customize the perfect pantry door for your kitchen! Block the view, but brighten the look! Various style borders and fonts are coordinated perfectly to suit your kitchen decor! Our designs are created by sandblasting the glass. Sans Soucie creates the same design different ways to give YOU a choice in privacy and price. The "same design, done different" – with no limit to design, there's something for every decor, regardless of style. Inside our fun, easy to use Glass Door Designer, you'll get instant pricing on everything as YOU customize your everything about your door and the glass! When you're finished designing, place your order right there online! Available in 8 woods with any color hinge finish to coordinate with your kitchen appliances or fixtures, as slab door or pre-hung, as glass insert only or pre-installed in the frame. Glass and doors ship worldwide, custom packed in-house by our expert artists and glaziers, fully insured. ETA will vary from 3 to 8 weeks, depending on the glass effect and the wood type.
ETA:
3 weeks for most. 6-8 weeks for others.
It's all about the wood type, and sandblast effect.
Wood Type
Douglas Fir is our paint or stain grade wood and has quickest turn-around of 3 weeks to delivery in standard sizes. Other Specialty Woods are a 7-8 weeks to delivery.
Sandblast Effect
If your pantry door will feature a Design element, then the EFFECT you choose for that ELEMENT will effect the turn-around. Our Solid Frost effect is the quickest turn-around at 3 weeks to delivery. Our 2D and 3D effects require much more time and skill, and require 6-8 weeks (rush-charges can be applied if you are in a real pinch, so please ask about that if needed).
With their Hand Sandblasting Technique, their talented team of artists can take your vision and offer you multiple ways to have it done! This is called Same Design, Done Different! Why so many options? Because Sans Soucie understands their customers and their individual needs based on their life style. It allows them to give multiple privacy level and pricing options! It doesn't get more custom than this!
And if that's not enough, Sans Soucie's Door Designer gives you the ability to hand select every detail right from home! The days are gone when Pantry Doors Frosted with custom designs, were only for the "Joneses"! Today you can easily have an amazing door to display your own style! It will enhance your existing home decor, bring luxury to your kitchen and a smile to your face while sneaking a midnight snack from the pantry!