Huge Variety of Quality Frosted Glass Pantry Doors
Pantry Doors that

YOU Customize

to suit your Decor!
Custom sandblast etched glass designs that you mix and match to come up with the perfect pantry door for your kitchen! Choose from hundreds of quality designs, 8 wood types, slab or prehung, or the glass insert only! Doors ship 3 to 7 weeks, depending on WOOD type and Glass Effect (Solid Frost, 2D or 3D Carved).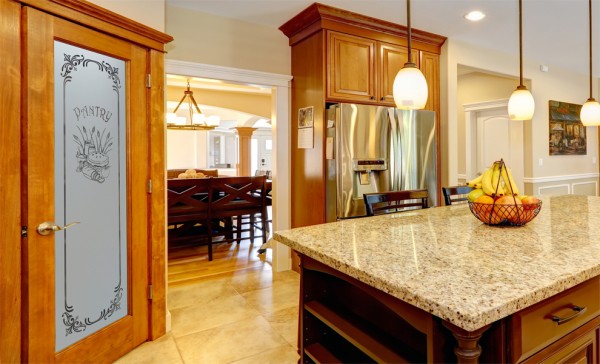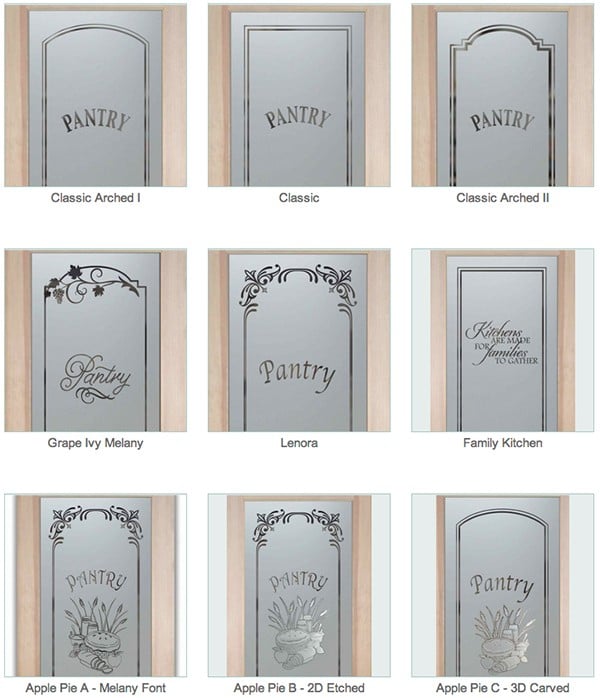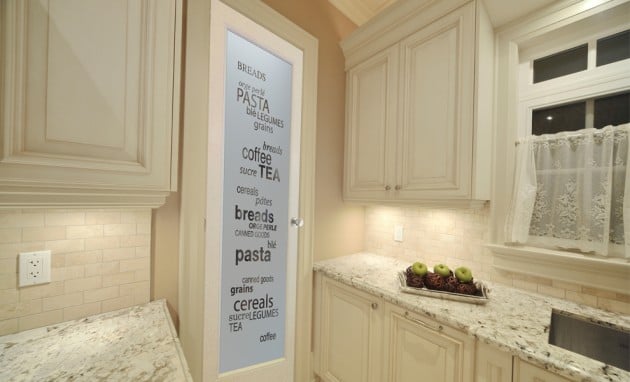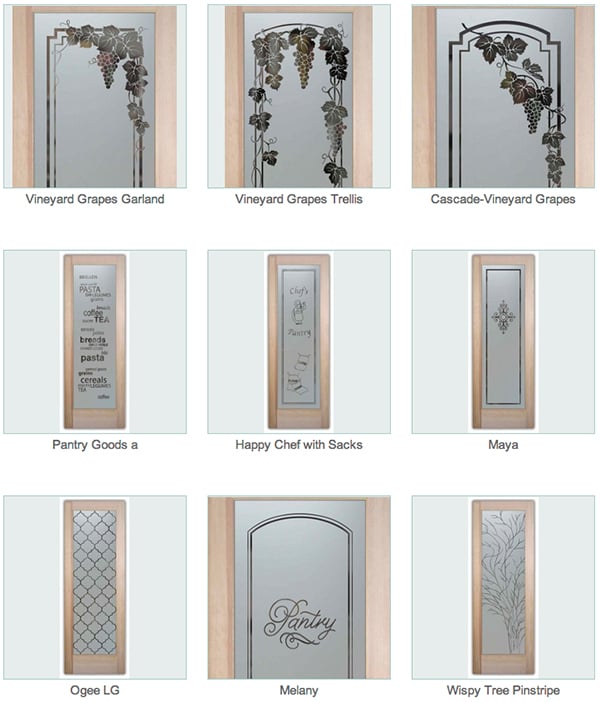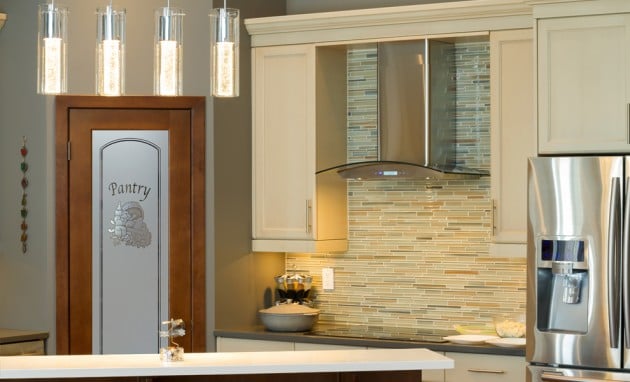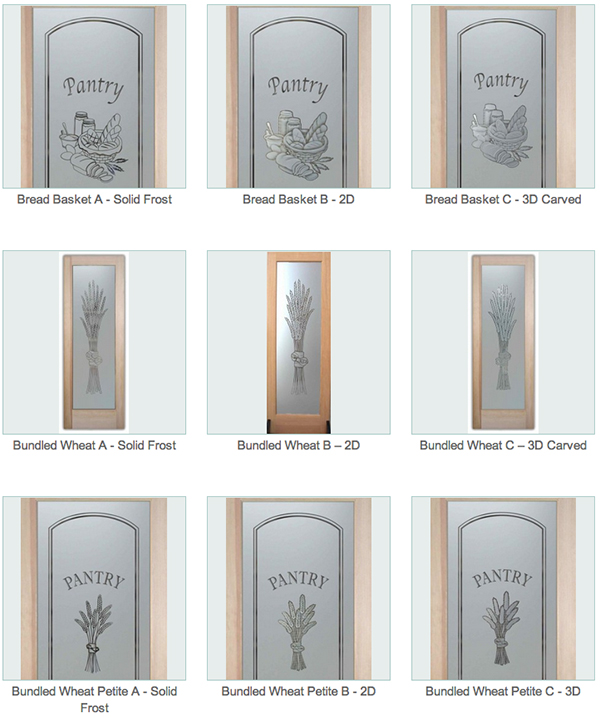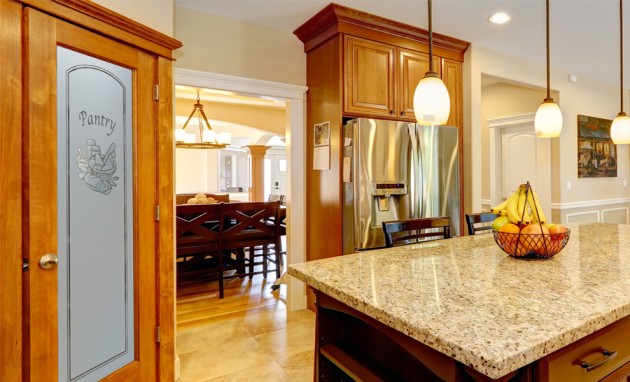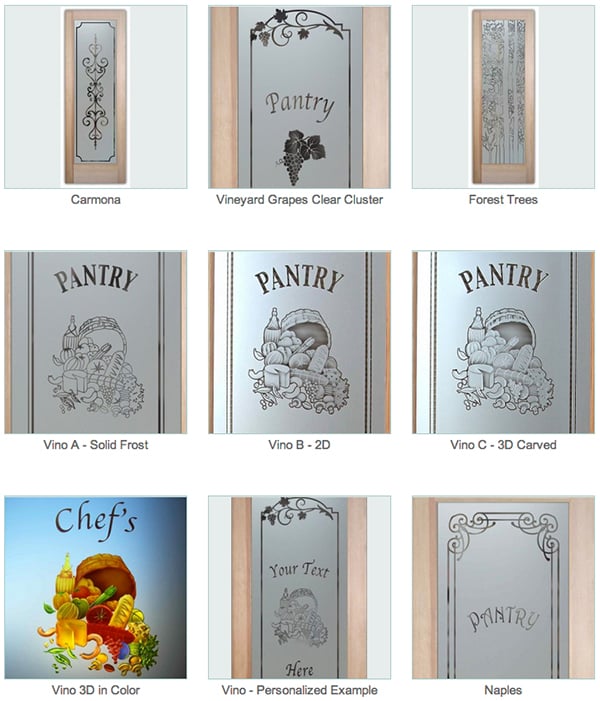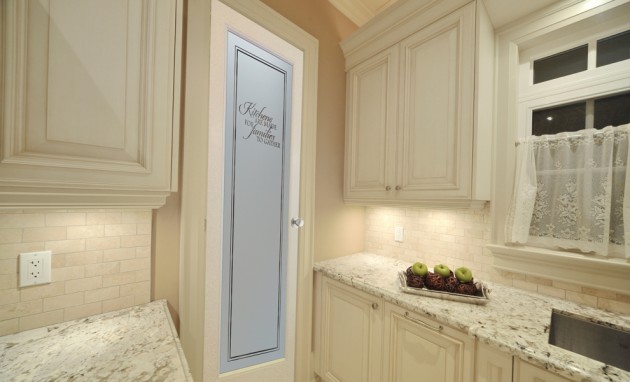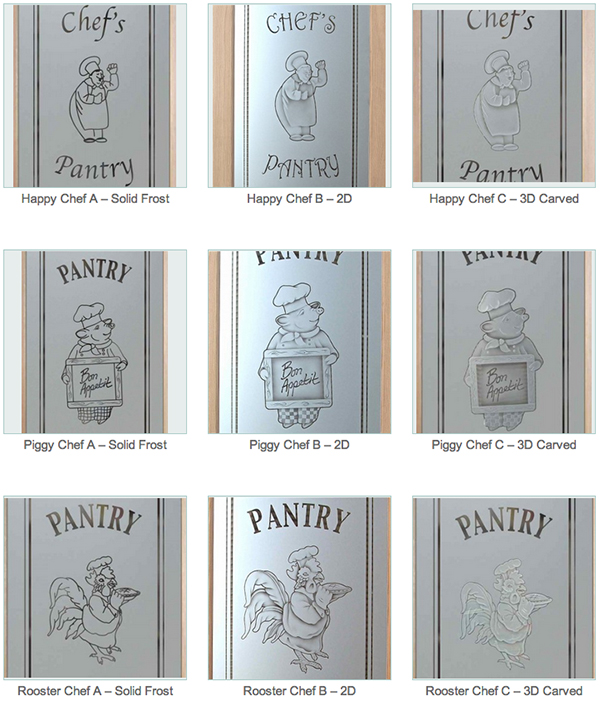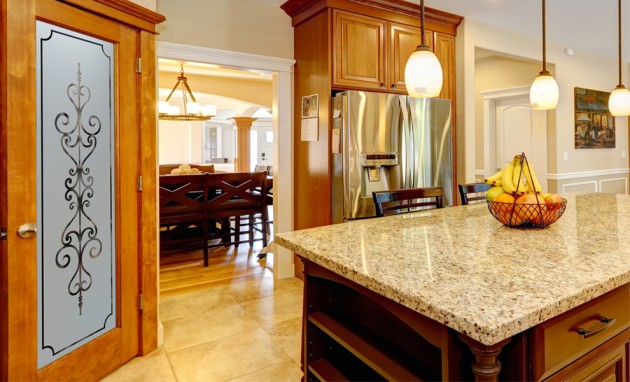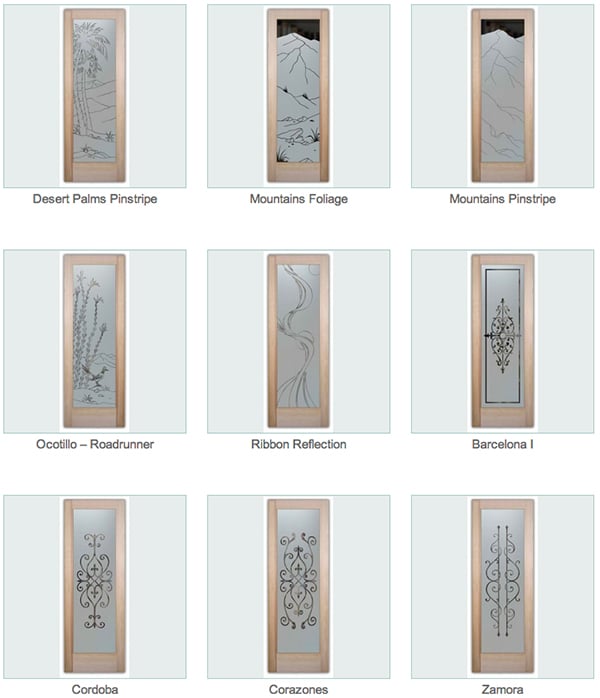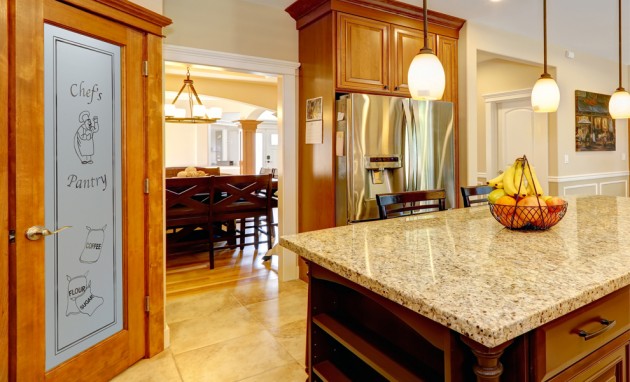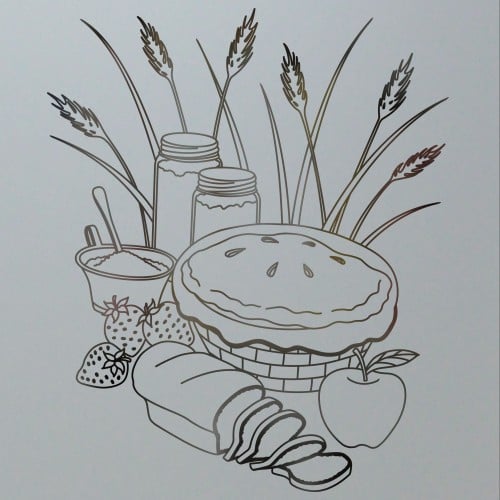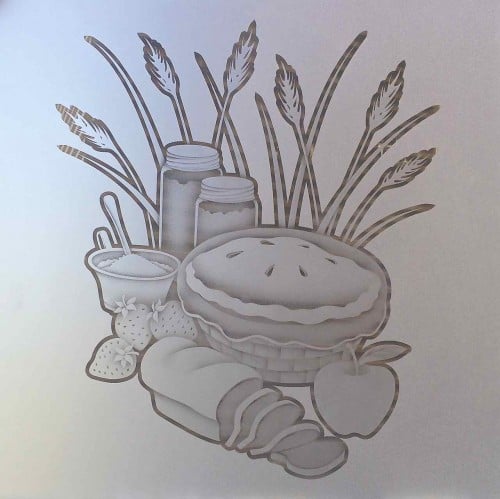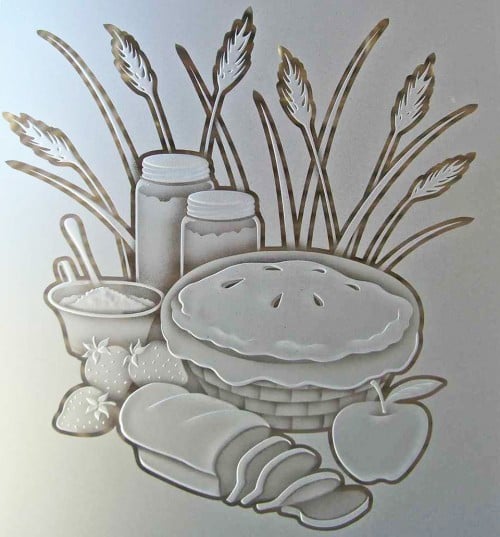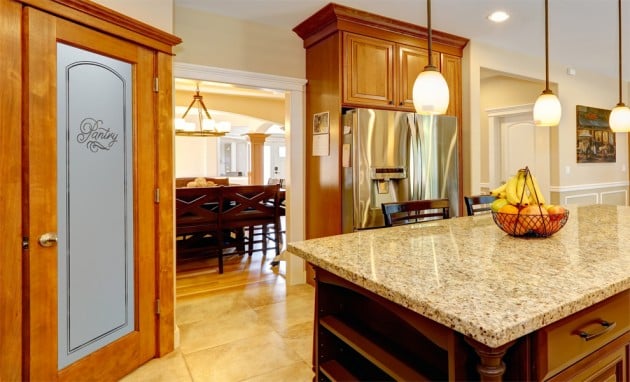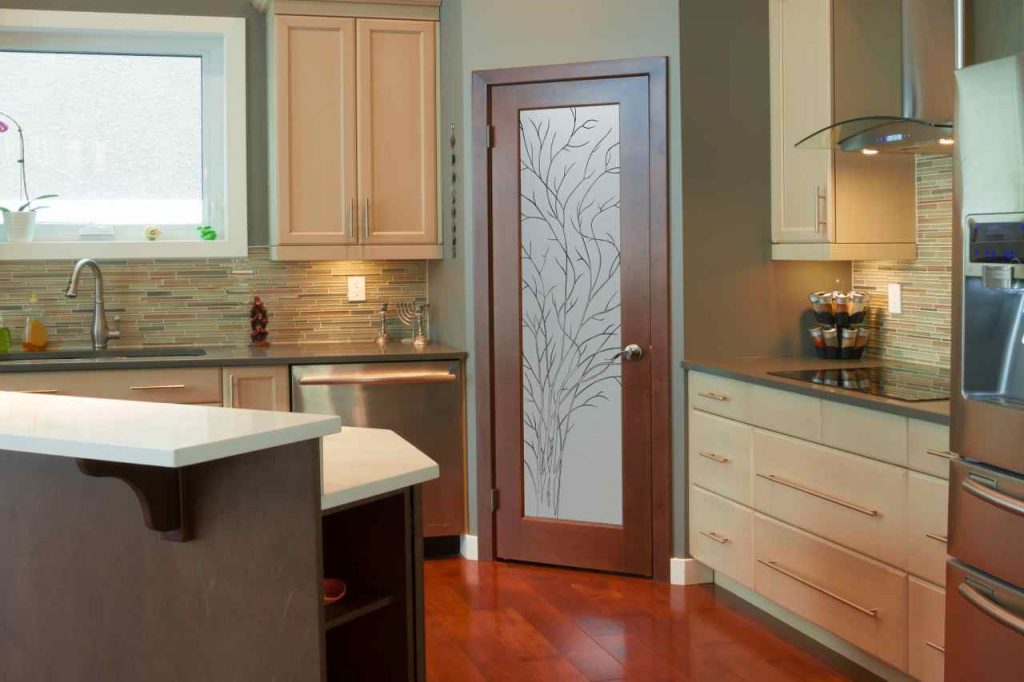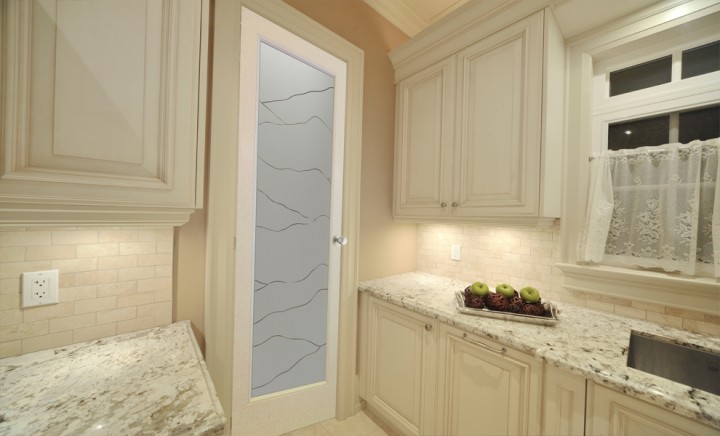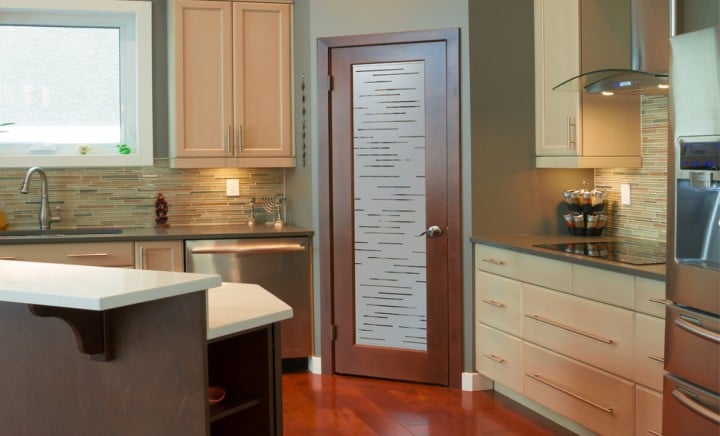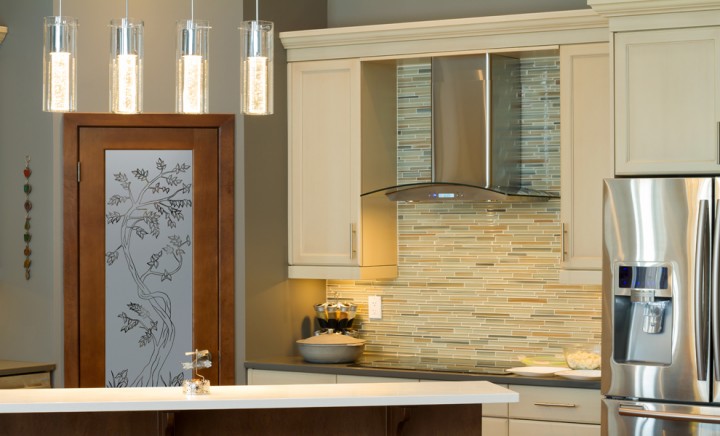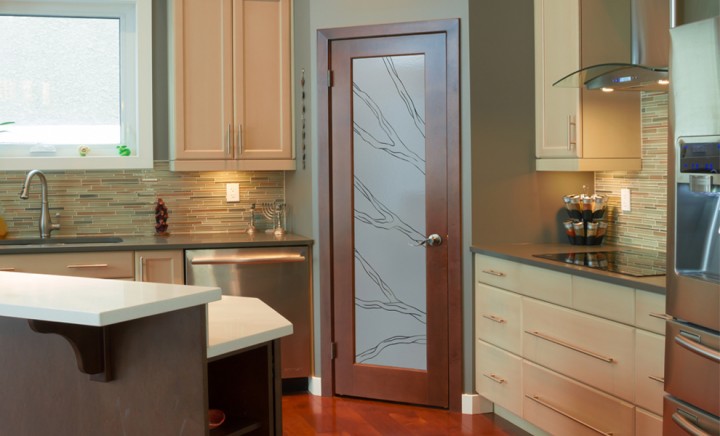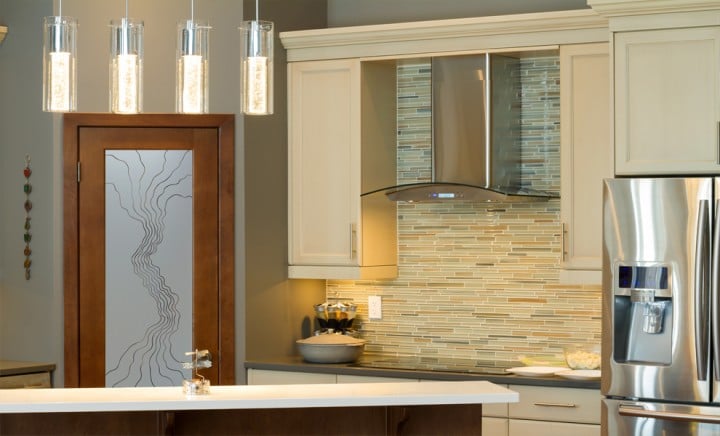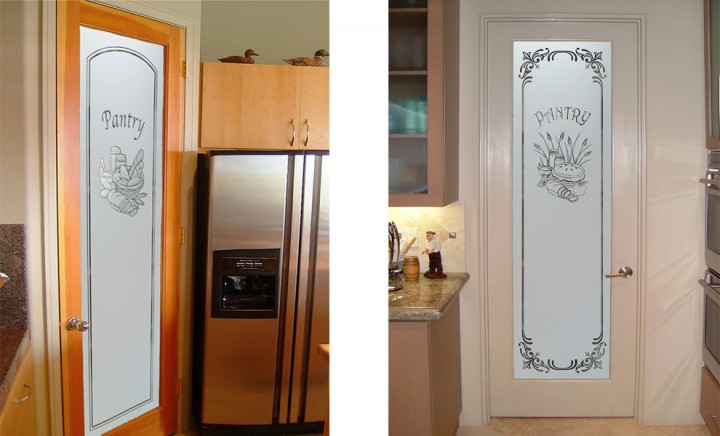 Ever feel like if you've seen one interior glass door, then you've seen them ALL! The variety of Glass Pantry Doors offered by Sans Soucie is endless and filled with designs that are leading the way in today's Art Glass! Their attention to detail is one of the many reasons that they are set apart from the competition! Every pantry door that Sans Soucie offers is as individually unique as you and your family. The style of your home should be reflected through every door you design. Contemporay, Traditional or Modern, customers are being inspired by Sans Soucie's Art Glass Gallery and discovering that there's nothing that can't be executed. Their design, quality and precision is something that beautifully combines both art and functionality!
With their unique Sandblasting Techniques you as the customer have multiple options to choose from when creating your one of a kind Pantry Door! Various privacy levels, frosted, carved or painted designs, and even different wood frames, are some of the features you get when hand crafting your pantry! Check out their Door Designer and see how easy it is to turn your dream glass door into a work of art!
Want to be reminded of the gorgeous wine hills of Napa Valley- Done! Or maybe you're wanting to bring warmth back to you home with delicate touches of coffee mugs filled with love! Upgrade your kitchen with one of a kind doors that were created with your own special touches! Hundreds of designs, from Simple to Extravagant, with little privacy to a lot. Whatever your style Sans Soucie is sure to deliver a huge variety!