Unique Art Glass Partitions create Open Spaces
Take a look at this stunning art glass partition, created the glass etching and carving featuring Sans soucie's "Tree in the Meadow". Custom designed for our client, the tree is carved into low iron starphire clear glass and was created to provide semi-privacy to an area. The glass being low iron has less of the teal green hue seen in regular glass, making it more crystal clear. Photographs taken at our studio shown here don't do it justice, but you can at least see the detail in the beautiful etching and carving. The glass 1/2" thick and was packaged and shipped out of state. Look closely and see the beautiful details in the tree trunk areas, and in the small flowers n the hill side.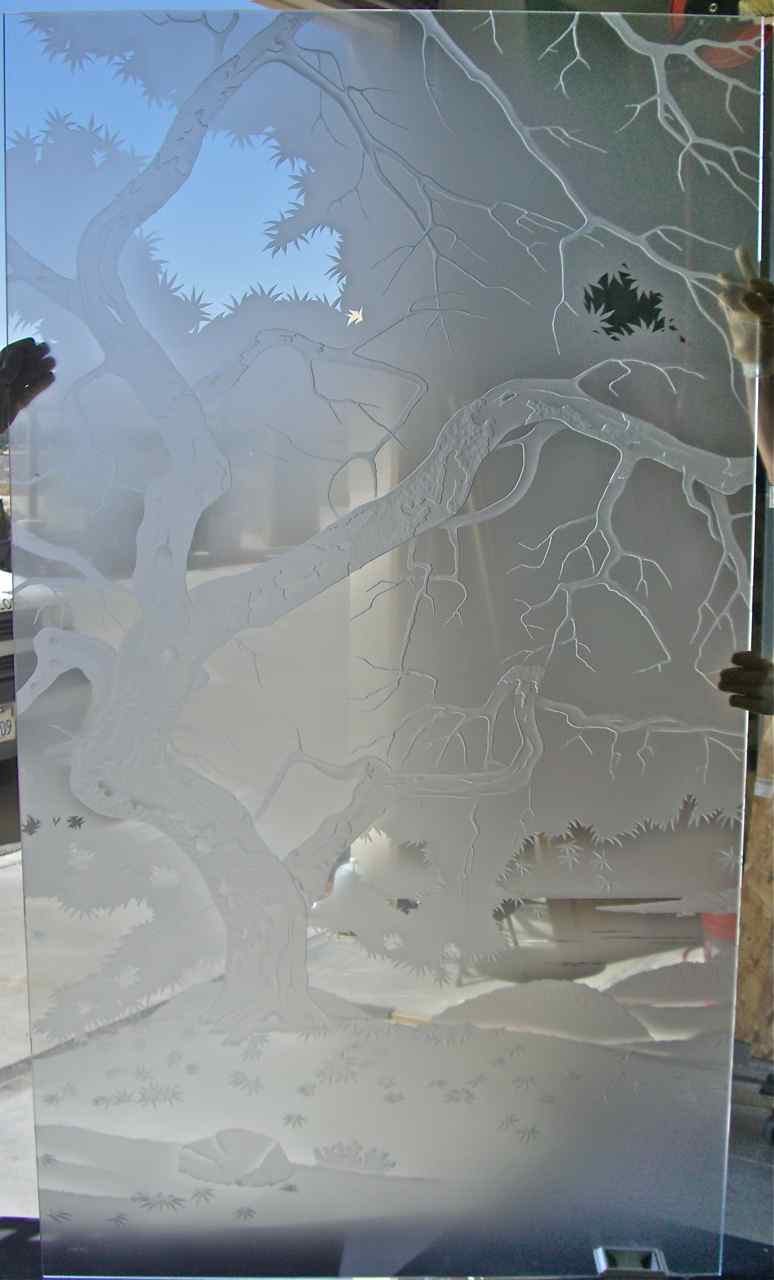 Sans Soucie's "Tree in the Meadow" art glass divider features a beautiful variation of different textures and design elements, requiring several different techniques. The glass is surface etched and shaded, well as deep sculpture carved and a The panel will not only provides a beautiful and interesting custom glass element to the area, but the textures and finishes that were applied, also obscure the glass, providing privacy.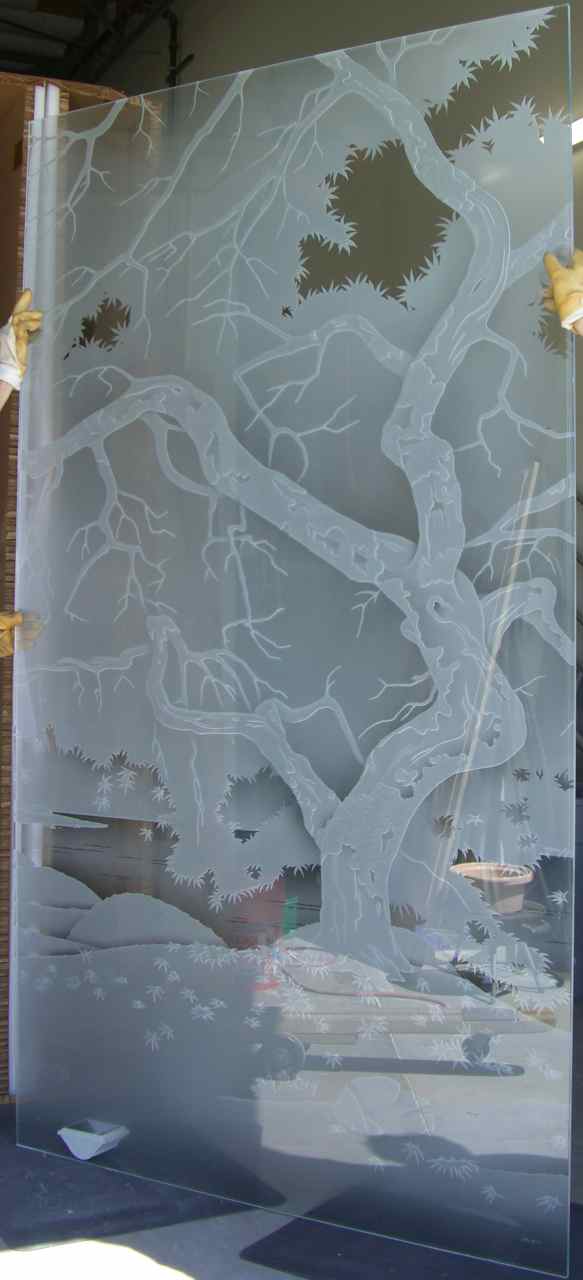 See our FAQ's to learn more about our various sandblasted etched glass effects as well as our Glass Partitions Gallery and our Tree Designs Gallery. Sans Soucie also creates dozens of other exquisite art glass products such as glass doors, mirrors, shower doors, and more. Glass ships worldwide at reasonable prices!