Frosted Glass Panels and Doors with Abstract Art
The abstract design is unique in the way it lays on Sans Soucie's glass products. The frosted glass designs provide a stunning appearance on any kind of glass. It provides needed privacy and can transform any mirror into a piece of art.
Most abstract pieces are a visual language that expresses the artists emotions and feelings at a certain time period. Each stroke and color is a representation specific to the artist. Abstract art is all about the artist departing  from reality in depiction of imagery in art.
Check out these abstract designs on multiple glass canvases: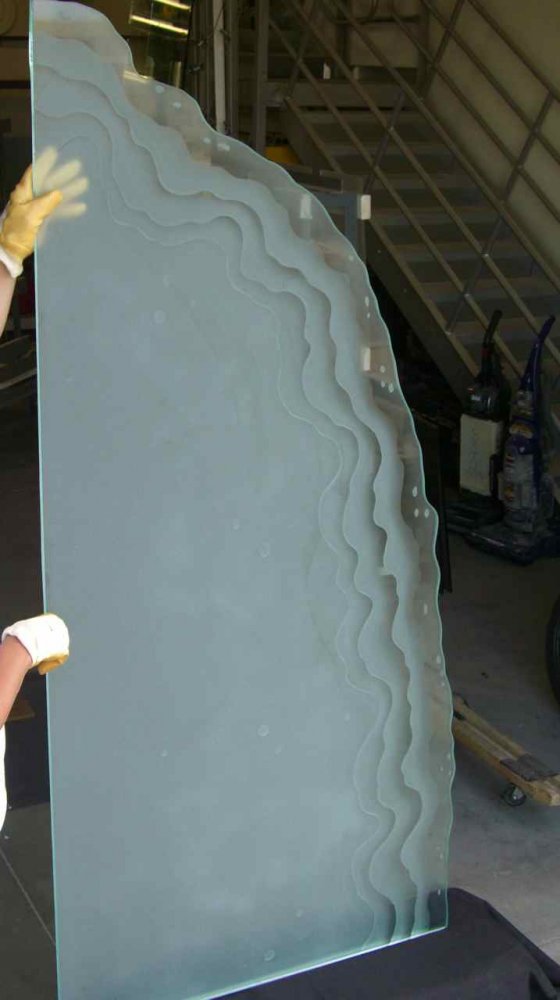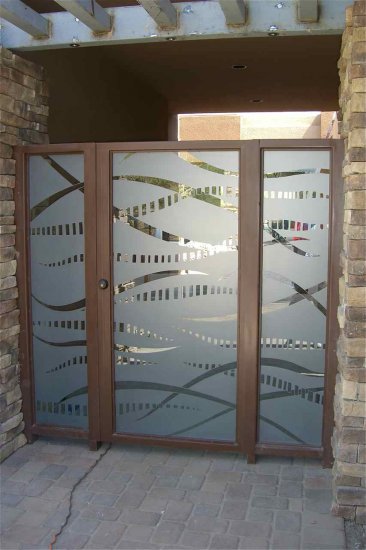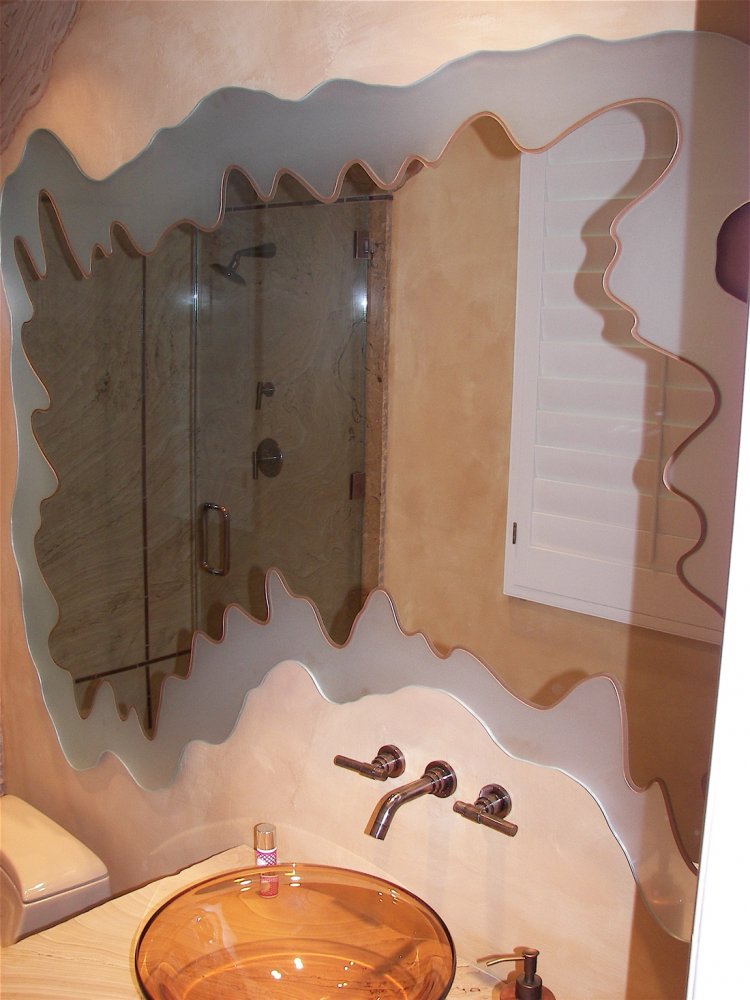 Adria's Bath Mirror