Glass Pantry Doors-Design it your way!
Sans Soucie Art Glass offers an amazing online tool to design and customize your own Glass Pantry Door! The online designer is fun and easy to use. Select from several different designs, sandblasting effects, privacy preferences, colors, shapes and more! Truly, buying a pantry door… just got FUN! Who would have thought?
Not only is it convenient, easy and fun! Our Door Designer provides a way for you to create the exact door that suites your style. The live view feature on the site allows you to see what you are adding or removing from your door… as you do it! BEST part yet, you can do it from your own home! The online door designer allows you to create, order and have your door promptly shipped to you without ever needing to leave your house! Our friendly staff is also available to help answer any questions you might have.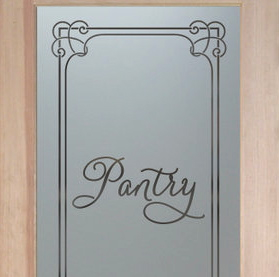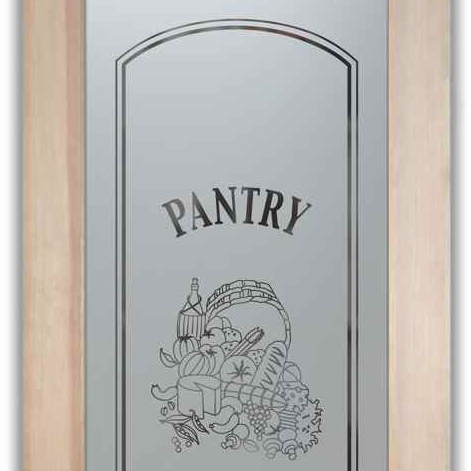 AVAILABLE:
• Any Size
• As Glass Insert only or
• Pre-installed in a Door Frame
• Slab or Pre-hung
• Entry and Interior Doors & Glass
• 8 Wood species and Fiberglass Doors
• Shipping is $99, or $149 to some Eastern states
• ETA will vary 3-8 weeks depending on glass and door type