Glass Front Doors – Custom Designed Etched Glass
Glass Doors YOU Customize!  ENTRY OR INTERIOR 
Glass Front doors – Interior Glass Doors – custom designs in any Decor!  Available any size as Entry or Interior.  8 woods, 2 fiberglass, slab, pre-hung or glass insert only.  Choose from our collection or let us create a new design!
Select any Door below to Customize & Buy!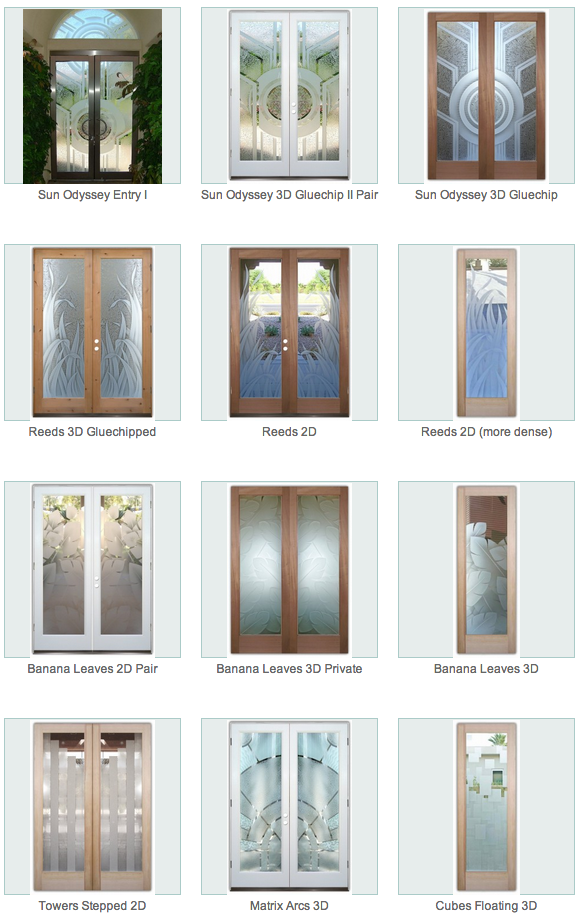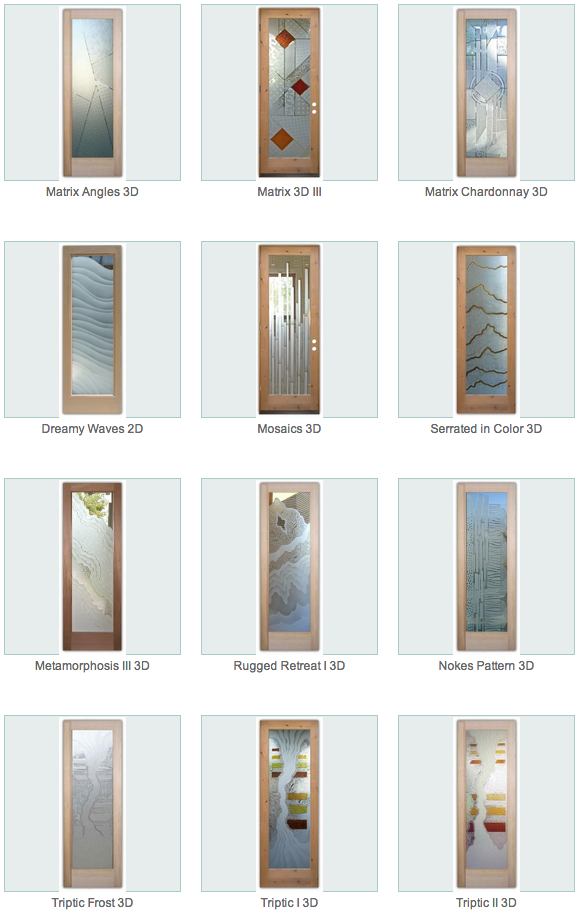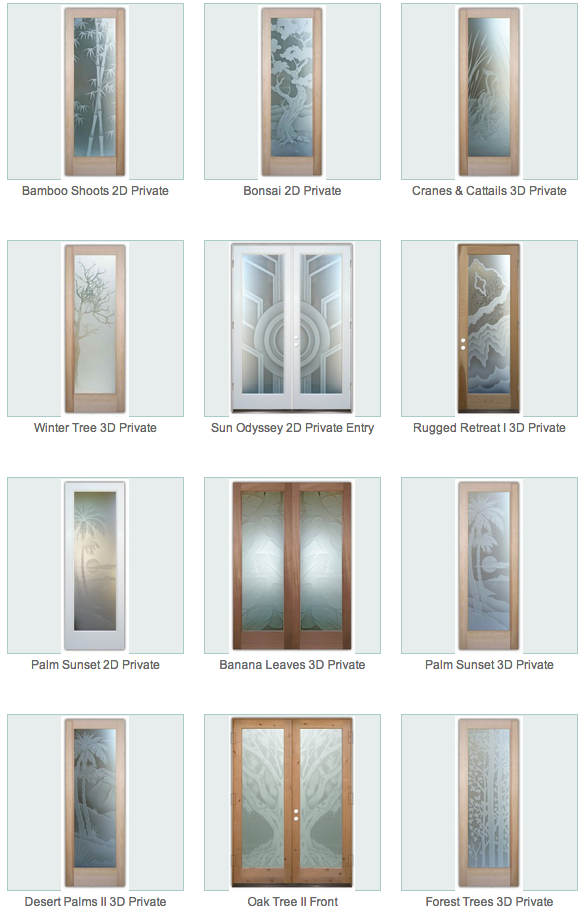 Etched and carved exterior door glass from Sans Soucie Art Glass will create the perfect look to compliment your home or offices decor. Exterior door glass can be etched frosted and 3D carved to meet your preferred privacy level. Whether you prefer a lot of privacy or a little we got you covered with our endless design possibilities. Click here and choose the perfect custom exterior door glass for your home or office.
Sans Soucie Art Glass has been specializing in custom designed decorative etched glass, frosted glass, 3D carved and stained leaded glass for luxury homes and commercial projects since 1976.
Known for high quality craftsmanship and versatility, our etched and frosted glass doors turn any glass product into an exquisite Work of Art Captured in Glass. Creating unlimited design styles for frosted glass doors, interior glass doors, all glass front doors and glass door inserts, pantry doors, laundry room and wine cellar doors, bathroom windows, custom glass showers and shower doors, glass partitions, glass panels, glass signs, glass wall art pieces, glass dining tables,glass shelves, glass counter tops, sculptures, decorative mirrors and more.