Glass Entry Doors with Custom Carved Designs
Frameless Glass Doors
First impressions count! Whether it's front entry or interior glass doors, the first focal point of an entry into a home, business or office, are the DOORS! Let Sans Soucie Art Glass transform the ordinary into the extraordinary with one of their signature frameless glass doors! Choose from our huge collection of designs or let us create a new design according to your specifications!
• Any Size, Any Design
• Entry or Interior Doors
• Worldwide Shipping
• Custom made to Order
• Sandblast Etched & Carved Glass
Some of our more popular designs for exterior frameless glass entry doors provide privacy through beautiful carved , frosted glass. Heres a couple of great examples of carved & etched glass frameless glass entry doors that will definitely impress. Perfect for any home or business.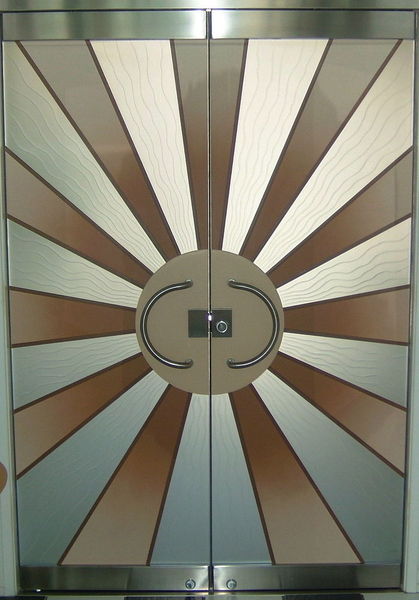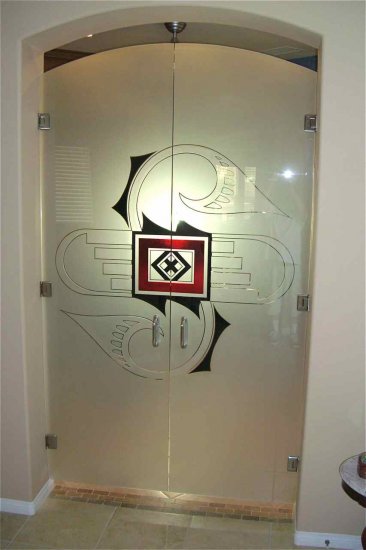 With many designs to choose from in a huge array of design styles such as abstract,landsapes, geometric contemporary, foliage, trees, tropical and portraiture designs, everything by Sans Soucie is a custom made, hand crafted work of art.