Glass Pantry Doors with Custom Frosted Designs
Find just what you're looking for in a glass pantry door by Sans Soucie Art Glass!  With dozens of designs available, you mix and match borders, designs and fonts to come up with the perfect look for your kitchen!
CLICK AN IMAGE TO MIX & MATCH YOUR DESIGN!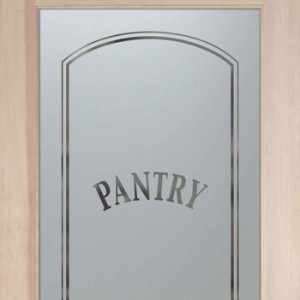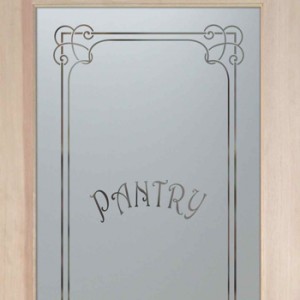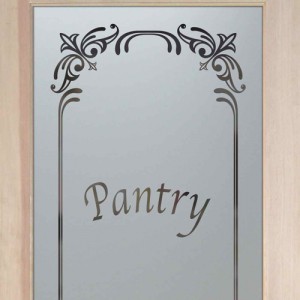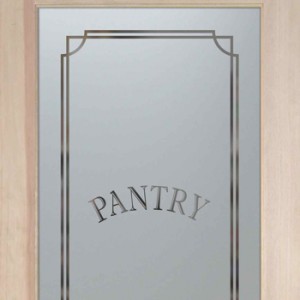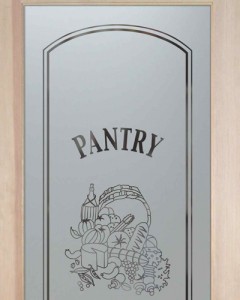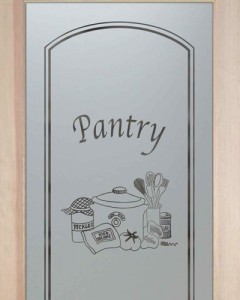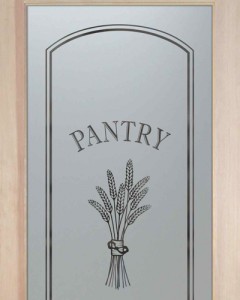 These two classic glass pantry doors are perfect for ALL kitchen styles! The clean lines and text add a pop of personality to any home!
To see all of our glass door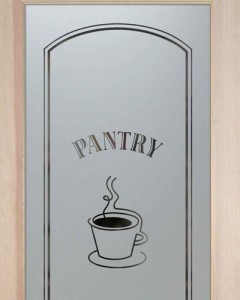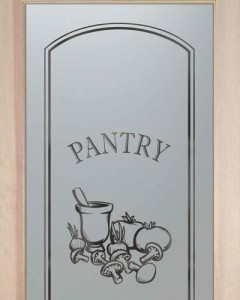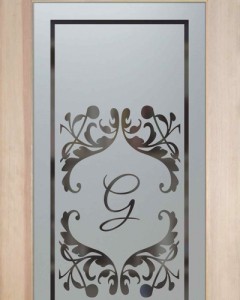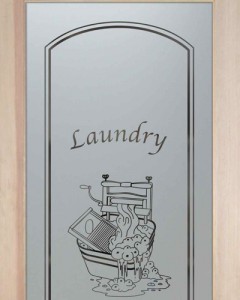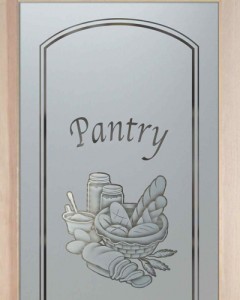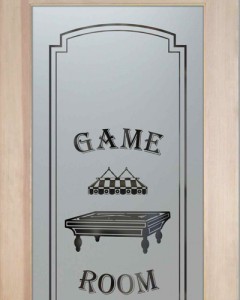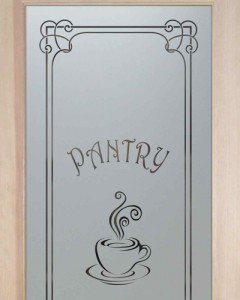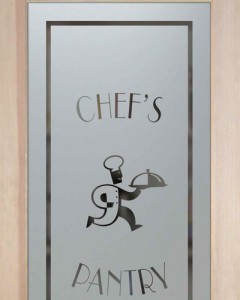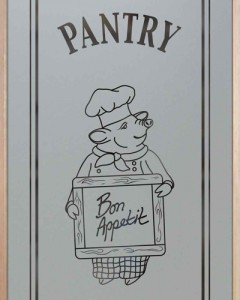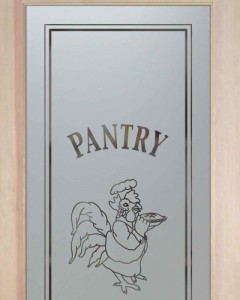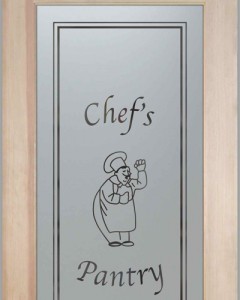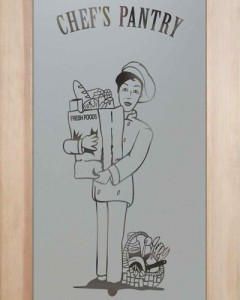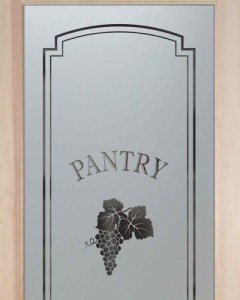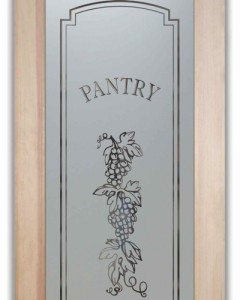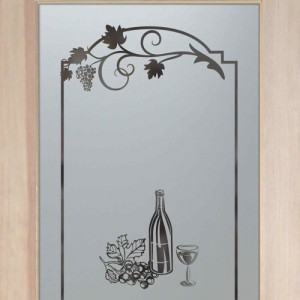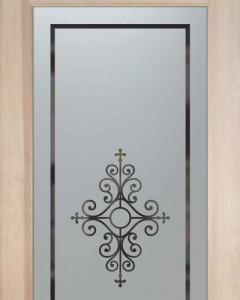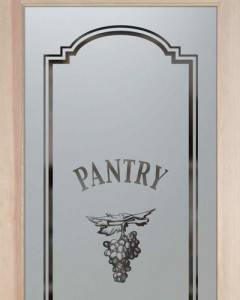 designs click HERE
Shipping is only $99 to most states.  Doors are available as a slab door only or prehung, in Douglas Fir, Mahogany, Cherry, Knotty and Clear Alder, Maple and Oak!
With our brand new line of Solid Frosted Door Glass Designs, Sans Soucie Art Glass comes in a broad price range.  Our higher-end door glass is Dimensional and 3D Carved, requires a much higher level of skill to create and will on average range in price from $700 to $1500.  Our new line of Solid Frosted or Solid Etched Door Glass starts as low as $315 and average at $400.  Our Solid Frosted / Etched Glass Doors are available in negative sandblast and our new privacy glass line.