Check out these etched glass doors! The glass is sandblasted leaving the design deeply carved into the glass. The different patterns and textures leave a beautiful contemporary etched glass door. The painted glass can be done in any color to match your home! Sans Soucie Ships all across the United states for only 99$*
Inside our Online Galleries, you can view hundreds of pieces by Type of Technique, Piece or Design Style. Take a virtual tour of our showroom and read the bio of our principal artist, Chauncey W. Gannett. There's even a page with Pricing Examples. Read about some of our Commercial Commissions and even Request a Quote. For further details, and to request a custom quote, Contact Us.
Brand new to our site, is our innovative and easy to use Pantry Door Designer where you purchase a complete French style glass door from Borders and Kitchen Pantry Door Designs, specify if you'd like to include text and even choose your preferred font style!
Check out some options we've put together in our Pantry Doors Gallery! Select an image, click on the teal green bar beneath the photo to "Customize and Purchase" and you'll go right into the designer where you'll have a blast mixing and matching various options, till you come up with just the right look for your kitchen!
Also available in the door designer is a over a hundred "overall" or complete designs, suitable for pantry doors or any type of door! Check out some samples below! Grouped by design motif, Sans Soucie has created custom designs in styles such as Abstract, Foliage, Trees, Tropical, Geometric, Grapevines and Ivy, Patterns, Theme Rooms,Traditional Classic and Wrought Iron or Ironwork designs in glass. The solid frosted, decorative glass doors start as low as $399, with the average price at $480. Shipping is only $99 to most states ($125 to some East Coast areas), and arrives right to your door step within 2-5 business days depending on your location.
If you already have your door frame and you just need the glass, there's an option for "glass only" as well.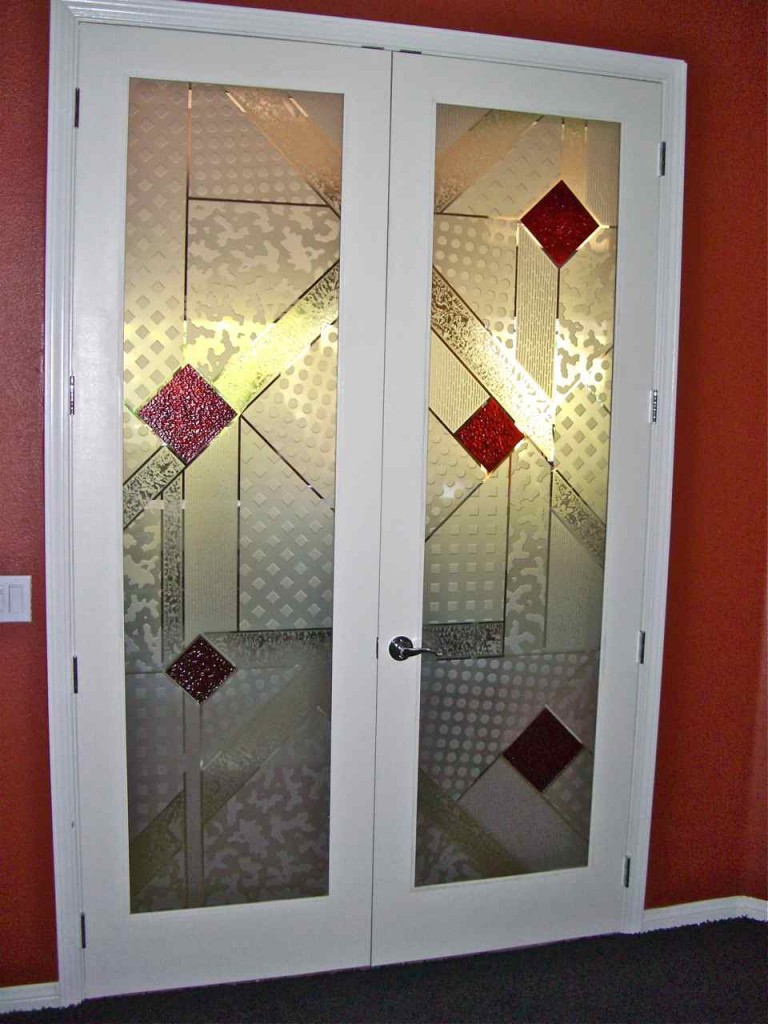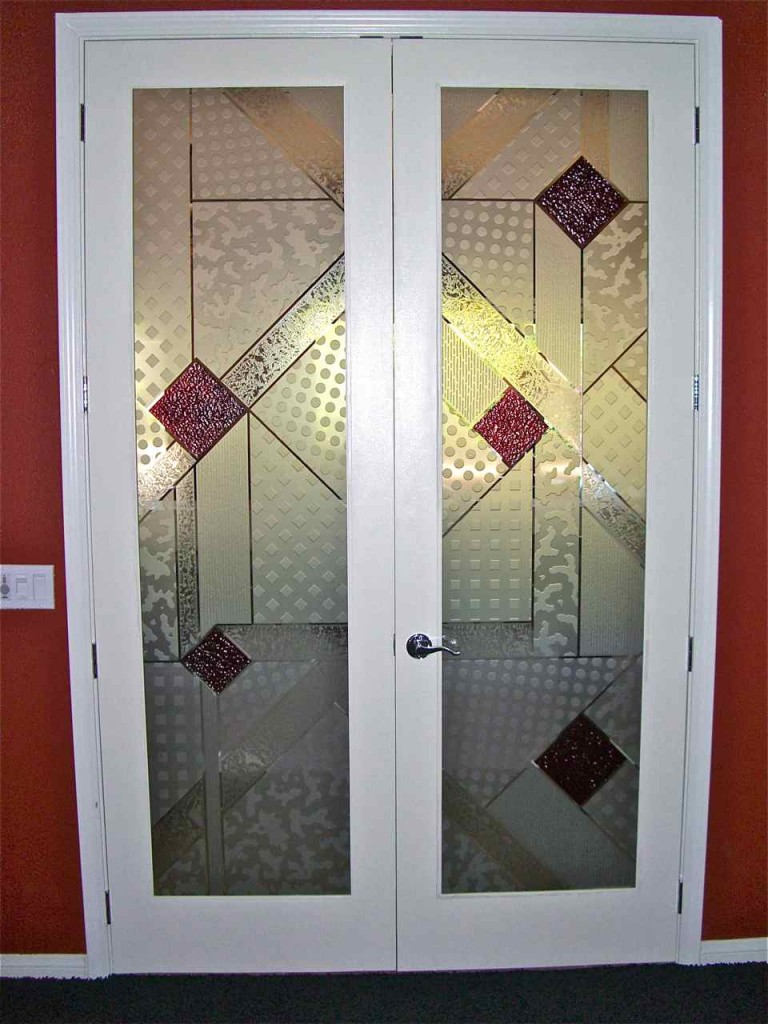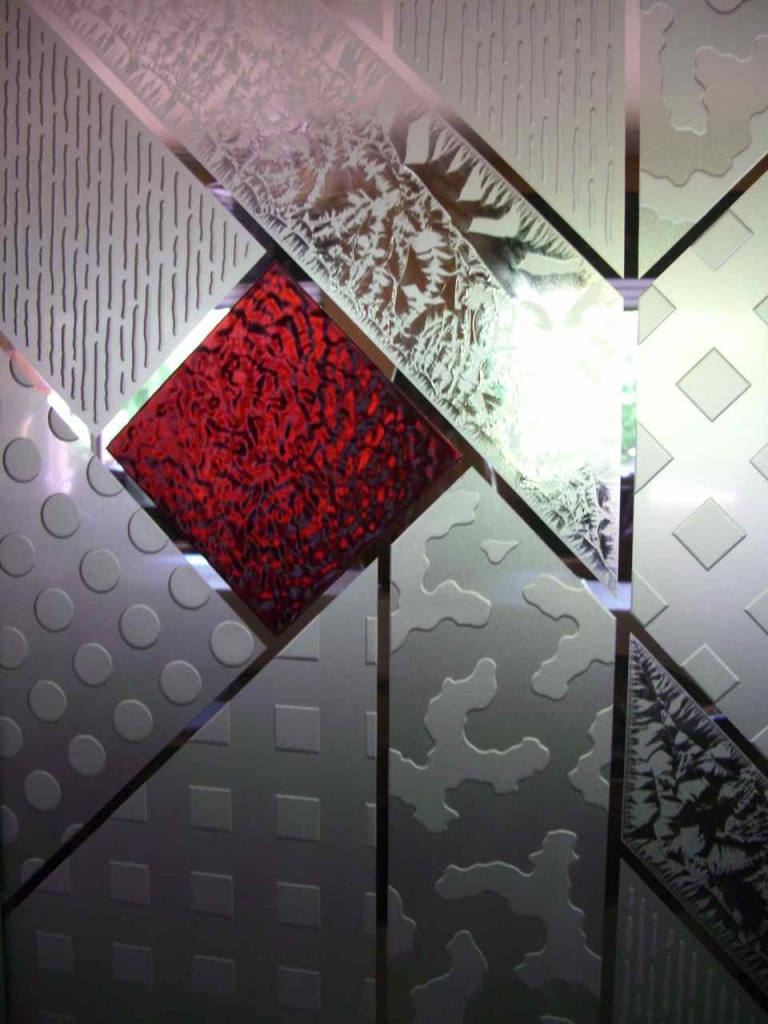 *For most states