Pantry Doors Glass Design: Bundled Wheat Petite
Creators of custom kitchen pantry doors with decorative etched and frosted glass, Sans Soucie has a collection of 20 designs available in three different sandblast glass etching effects.  Visit Sans Soucie's Pantry Door Designer and mix and match from a wide variety of border styles, designs and personalize your text and font style!  The live, interactive door designer features a preview image where the design will change and update as you make your selections.  Complete with shopping cart and secure check-out system, select from 8 different wood species, book or prehung doors, and coming soon you'll be able to chose double doors and glass only, if you already have your door!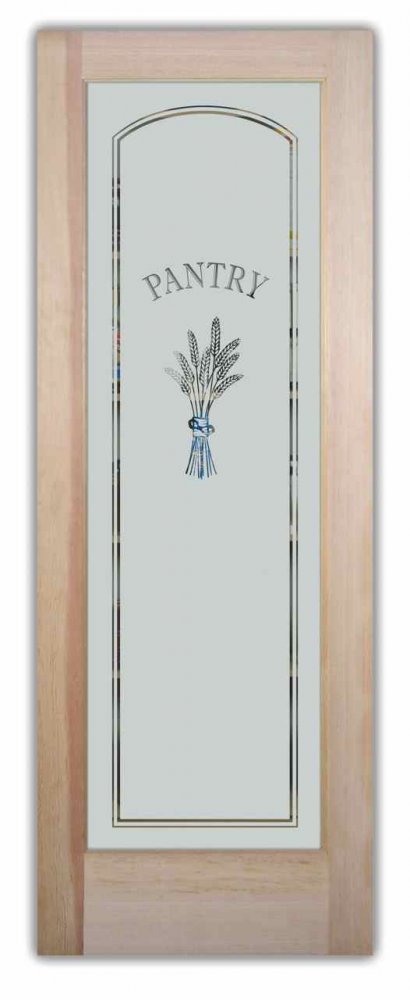 Featured here is our Bundled Wheat Petite design.  You'll notice the differences in the three sandblast effects.  (See our YouTube Video for more info. about Sandblast Effects).  Prices starting at just $379, shipping is just $99 and $125 to FL, Me, MA, NH, RI and VT.