Frosted Glass Doors – Tree Designs
Sans Soucie Art Glass can create any type or style Tree Design for etched and frosted glass doors and door glass. All designs are custom and so the landscape scene can be altered or changed to suit your tastes and preferences. Frosted glass areas within the design are specifically designed to provide the level of privacy needed in the glass. Depending on the type and location of the door, the scene can have additional mountains, hills or types of foliage in the foreground.
Trees shown on the door glass below include:
Take a look at some of these beautiful doors, featuring door glass that has been sandblast frosted and 3D carved with a variety of tree species. A couple even include painted door glass!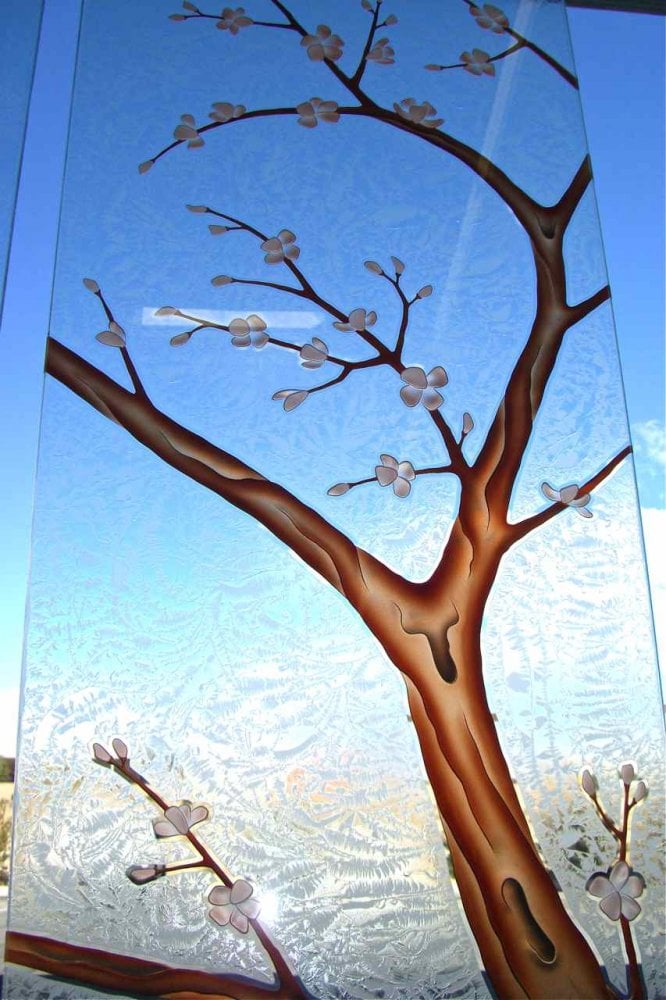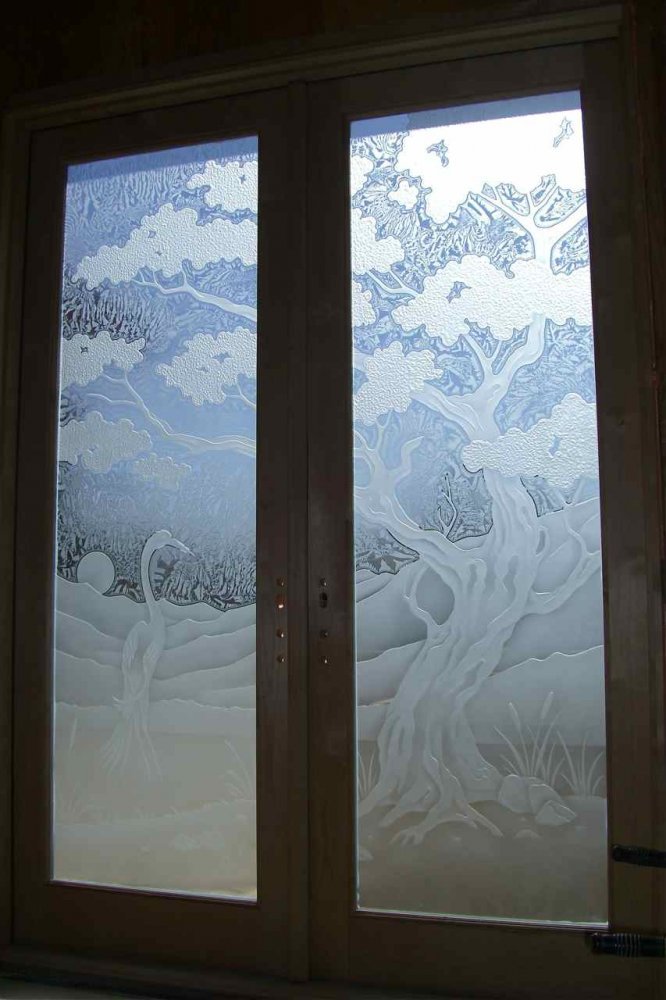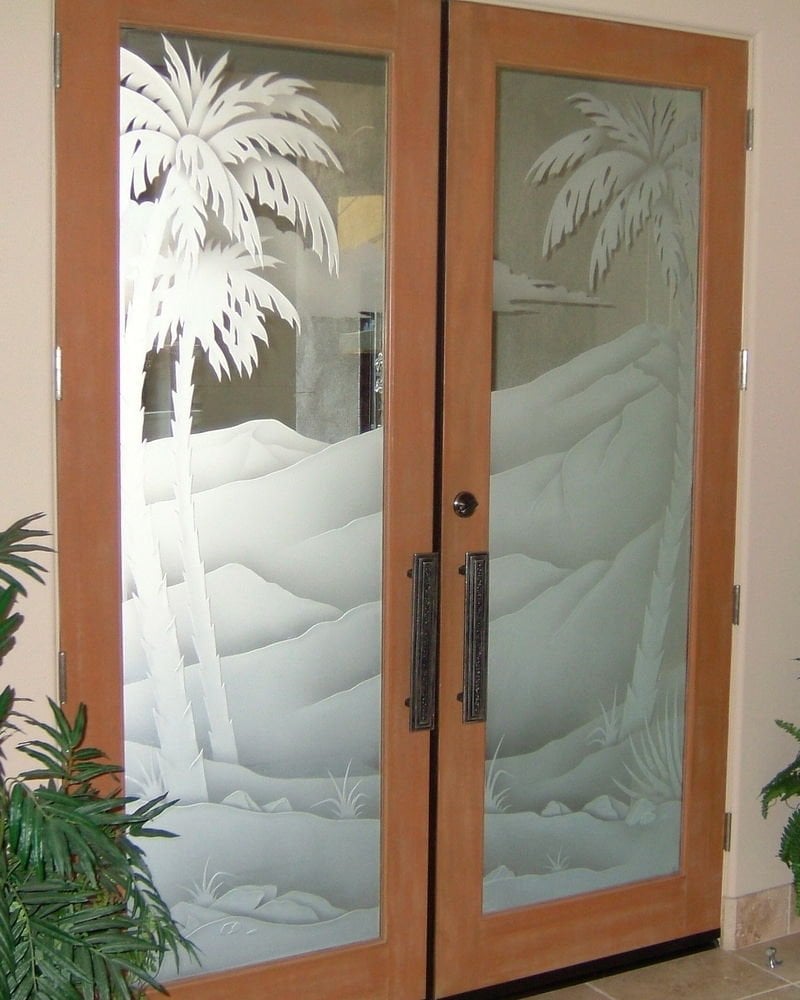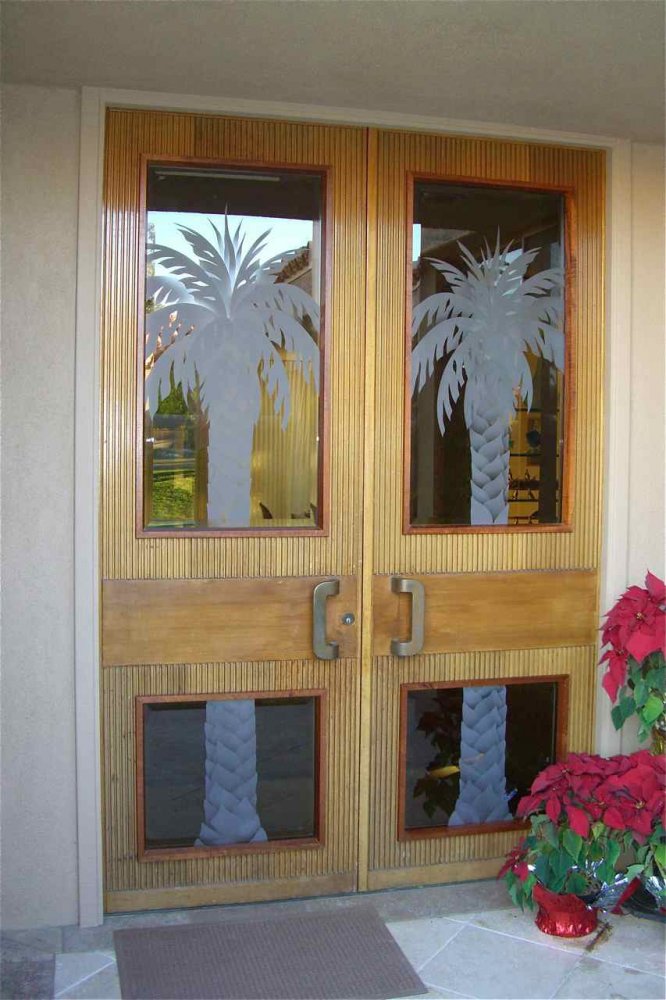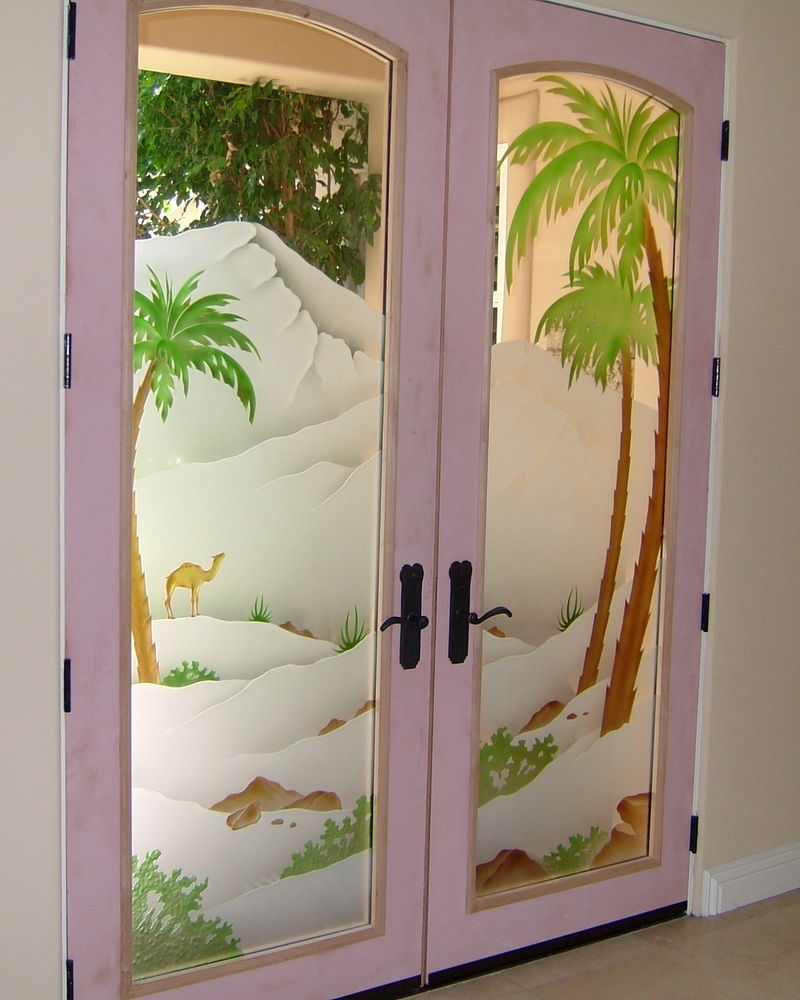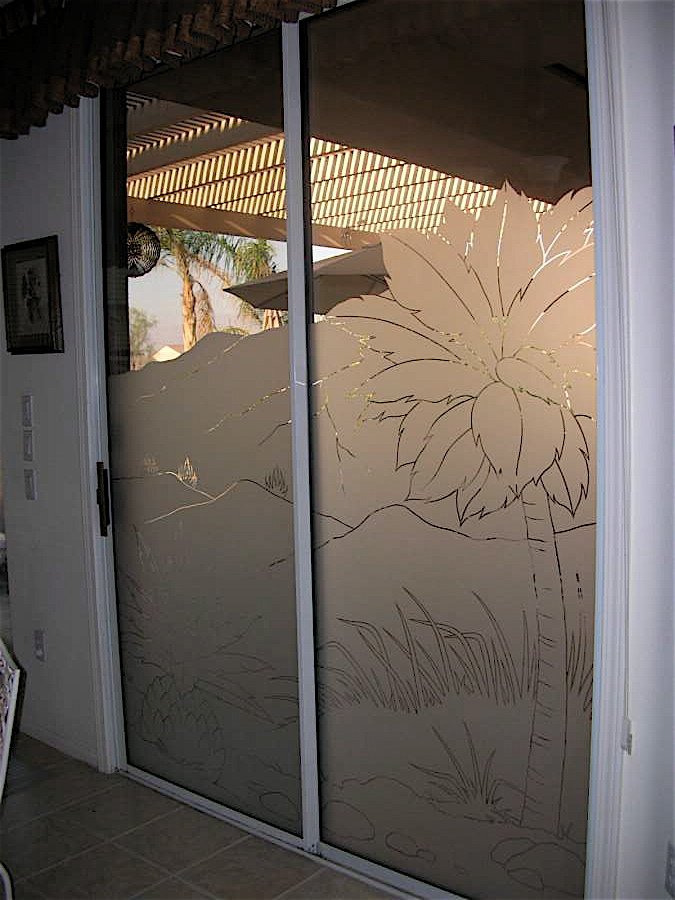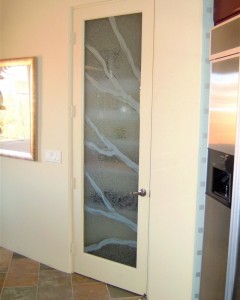 Take a look inside our Custom Door Glass Gallery to view dozens of examples. You can choose from any of the designs in our galleries, or let Sans Soucie create an all new design, specifically created just for you.
Also, check out our brand new web tool "Pantry Door Designer" at sanssoucie.com!
This new web site feature, is a highly innovative, yet simple to use, interactive web tool that allows you to "mix and match", selecting from dozens of decorative borders, design elements and font styles, designing your own door, LIVE! On Screen! Complete with check out system, the preview image changes and the price updates as you make your selections! You can even insert your own custom text! Create and view hundreds of design combinations, till you've come up with just the right Design for your new Pantry Door, perfectly suited to YOUR tastes, coordinating with YOUR Kitchen Decor! Whatever it may be!
Inside our Online Galleries, you can view hundreds of pieces, by Type of Piece or Type of Design. Take a virtual tour of our showroom and read the bio of our principal artist, Chauncey W. Gannett. There's even a page with Pricing Examples. Read about some of our Commercial Commissions and even Request a Quote. For further details, and to request a custom quote, Contact Us.