Shower Panel & Glass Shower Doors by Sans Soucie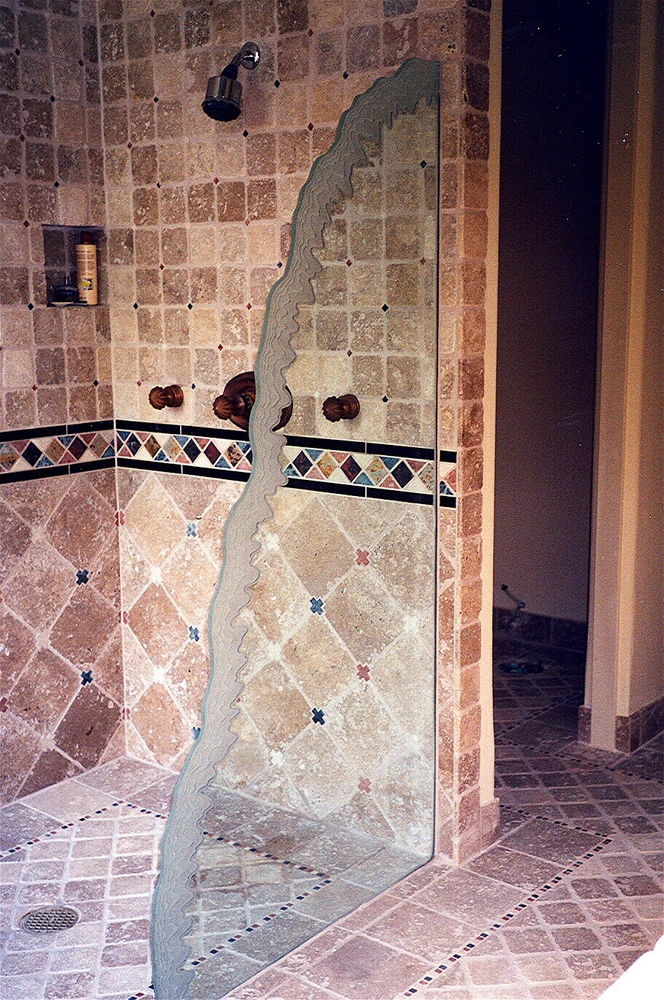 Sans Soucie Art Glass creates a wide variety of Shower Panel and Glass Shower Doors of all shapes and sizes, with decorative etched & frosted glass designs to compliment any decor.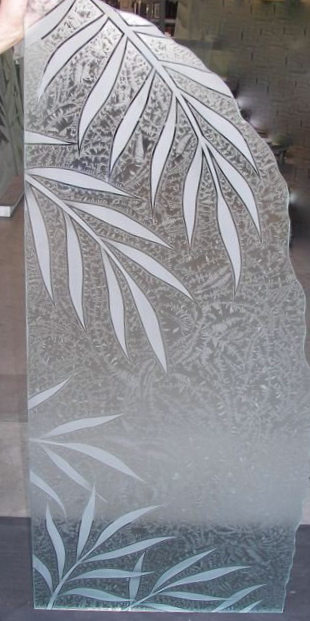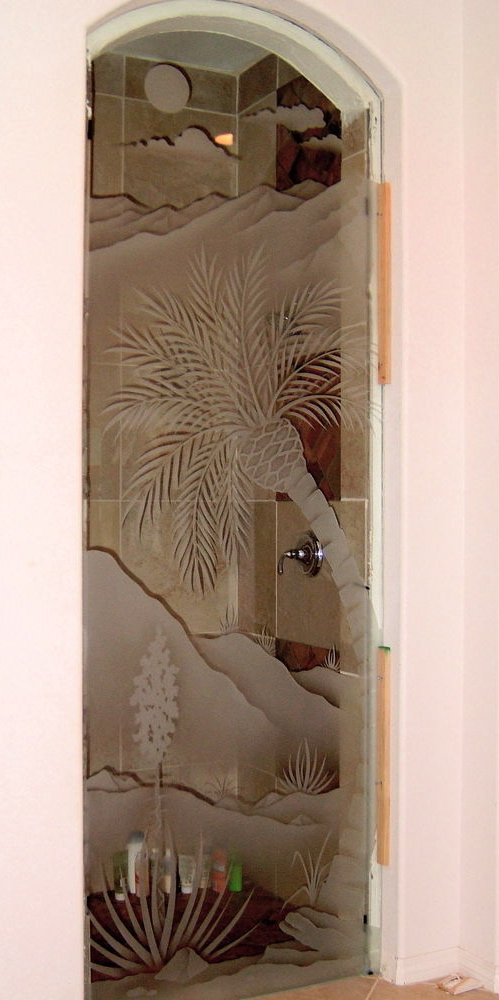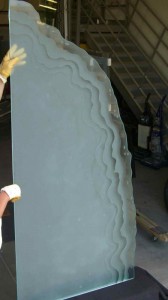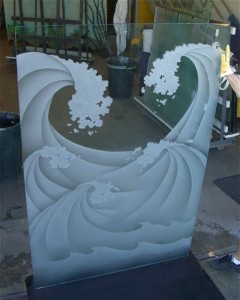 Free standing shower panels often feature a custom chiseled irregular edge that really gives it that freeform custom look, but a pretty polished edge is also beautiful finish. The shapes vary greatly, depending on of course the size of the shower, the decor and the look our client is after.
As with all our glass products, the design we apply is both decorative and practical. Our designs are specifically planned to create the level of obscurity desired, at the various heights that may be desired.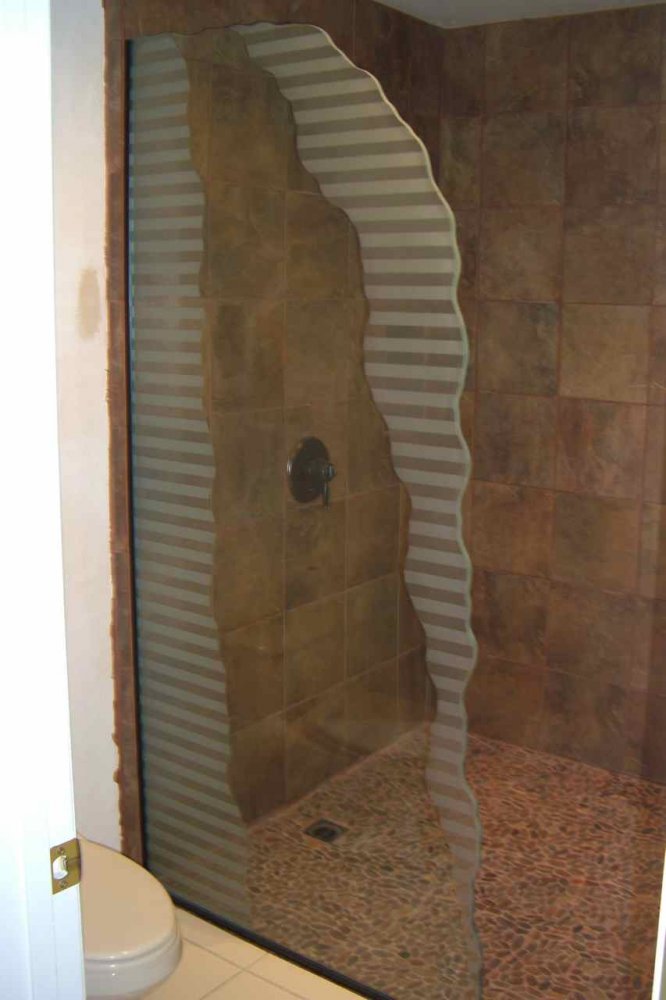 A custom shower panel is a great alternative to an enclosure if the space is small, but very large panels are also very popular, again, just depending on th layout of the bathroom and the size you're working with.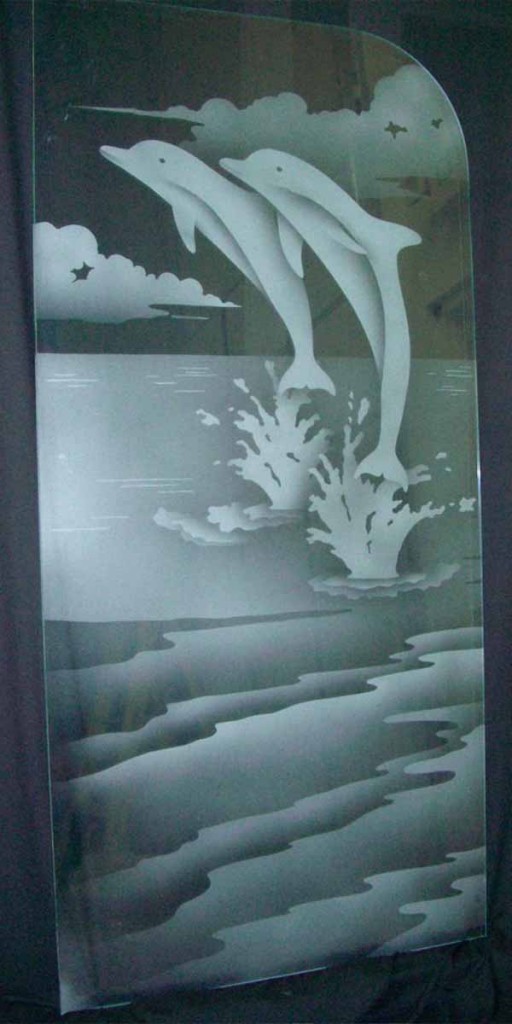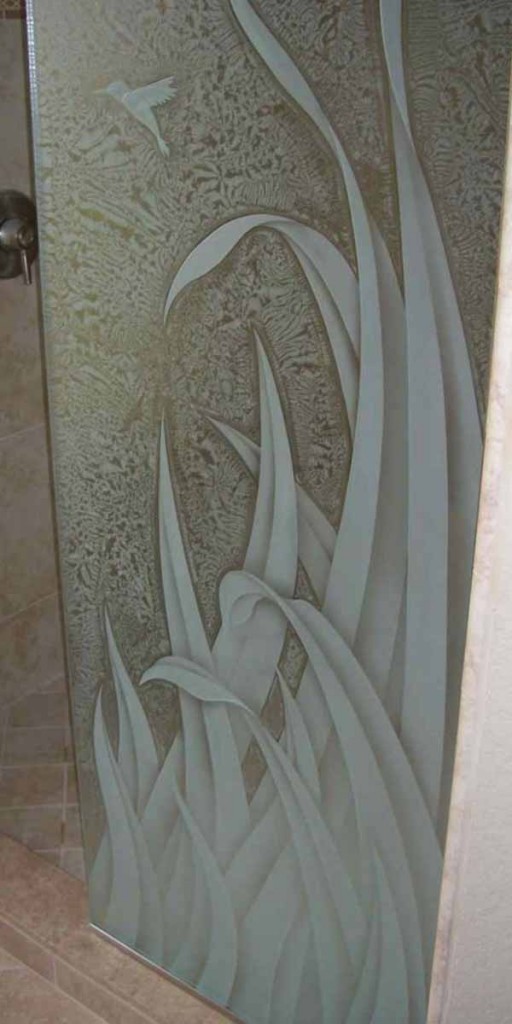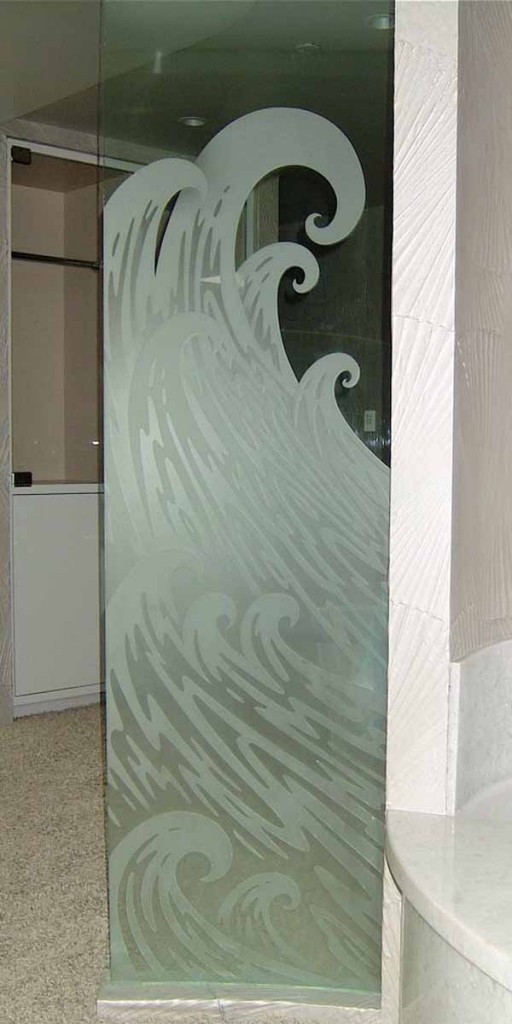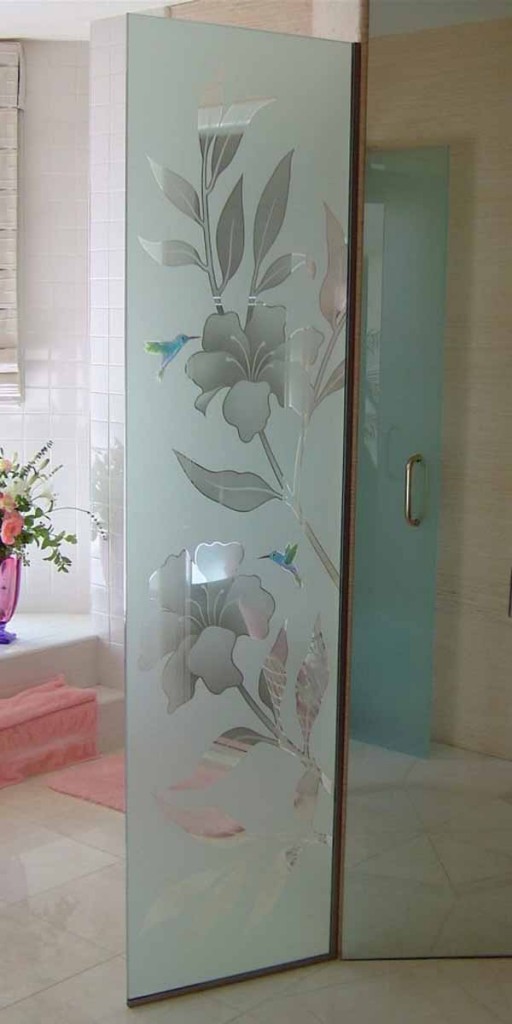 We've featured a number of examples here in the blog. Click on any of these photos for an enlarged view and additional information.
Take a look inside our Custom Gate Glass Gallery to view dozens of examples. You can choose from any of the designs in our galleries, or let Sans Soucie create an all new design, specifically created just for you.
Inside our Online Galleries, you can view hundreds of pieces, by Type of Piece or Type of Design. Take a virtual tour of our showroom and read the bio of our principal artist, Chauncey W. Gannett. There's even a page with Pricing Examples. Read about some of our Commercial Commissions and even Request a Quote. For further details, and to request a custom quote, Contact Us.