Exquisite Frosted, Carved Hand Painted Glass Doors by Sans Soucie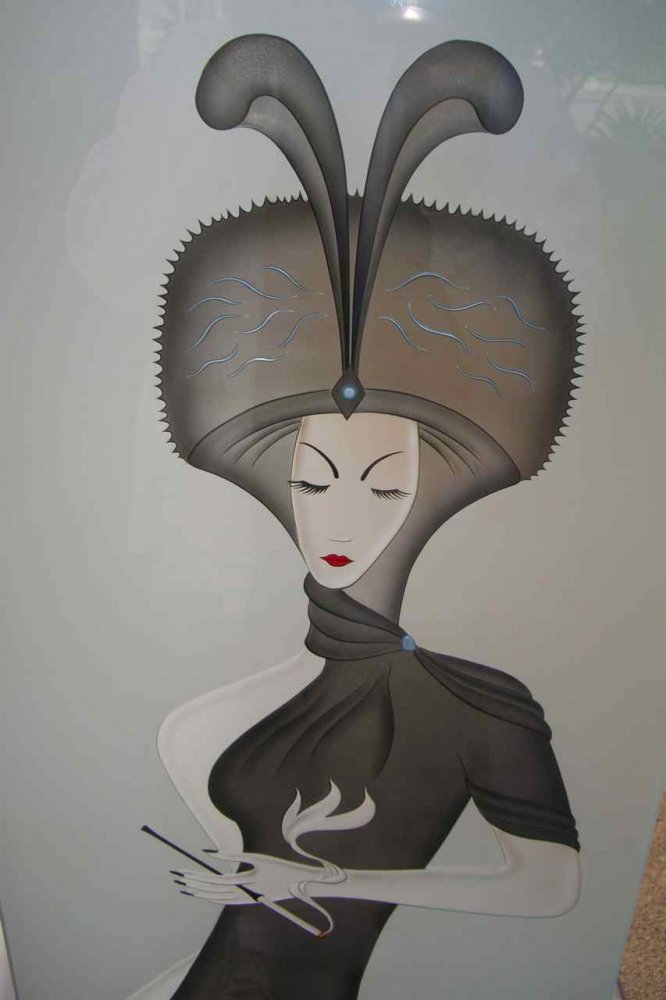 This week, Sans Soucie Art Glass shipped this stunning pair or interior door glass inserts, that are frosted, dimensionally carved and hand painted glass, in an "Erte woman" style, portraiture design.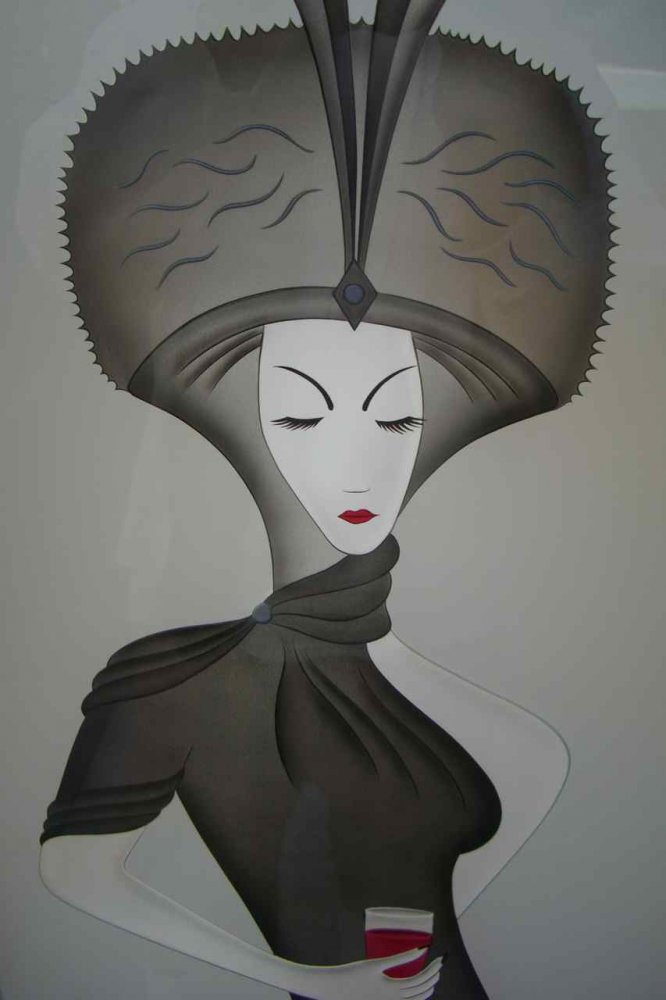 Each panel is 16-1/4″ x 68-3/4″ and is 3/8″ thick. The glass backbround is frosted, with the woman dimensionally carved and hand painted. Details in the fur hat are painted blue, and the red wine, lips and cigarette tip really "pop" and add the perfect finishing touches.
This glass was shipped and will soon be installed inside a Manhattan, New York apartment.
Visit our Portraiture Designs Glass Gallery to see more glass pieces like these.
Inside our Online Galleries, you can view hundreds of pieces, by Type of Piece or Type of Design. Take a virtual tour of our showroom and read the bio of our principal artist, Chauncey W. Gannett. There's even a page with Pricing Examples. Read about some of our Commercial Commissions and even Request a Quote. For further details, and to request a custom quote, Contact Us.