Etched Glass Window for Privacy & Decorative Effect
When most people think of the term "etched glass window" they likely picture in their mind a white, frosted glass effect on the glass, which of course is completely accurate. There are, however, different forms of and techniques for achieving etched glass. At Sans Soucie Art Glass, we use a number of various related terms that help us to be more specific with our clients, about the different effects we apply to the glass and various techniques we use. For example, etched glass can be SOLID, and/or it can have SHADING. In this article, we're going to show examples of both.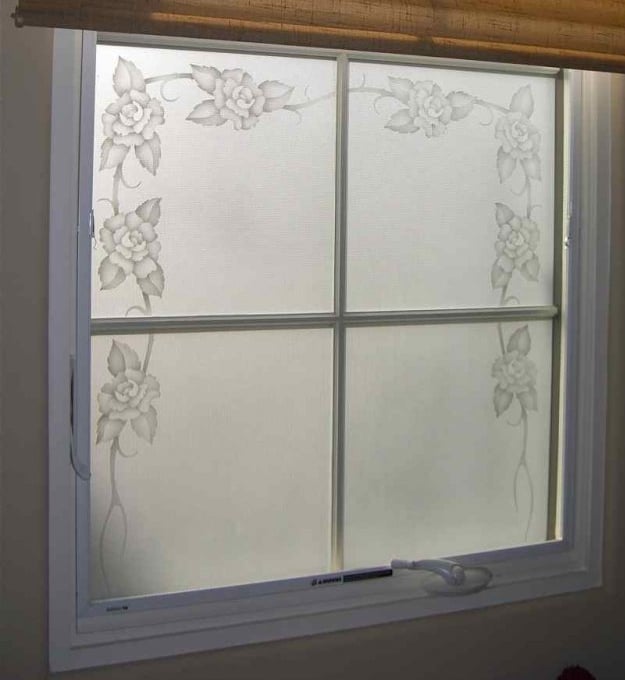 SOLID ETCHED GLASS can be achieved through both acid etching, as well as etching the glass by sandblasting. At Sans Soucie Art Glass, our primary method of etching the glass is by sandblasting. The simplest form of what we do, would be a simple, solid etching of the glass, over the entire surface. We do this on a regular basis for door or window glass, where all that's needed is a nice, frosted white privacy glass for a window or door.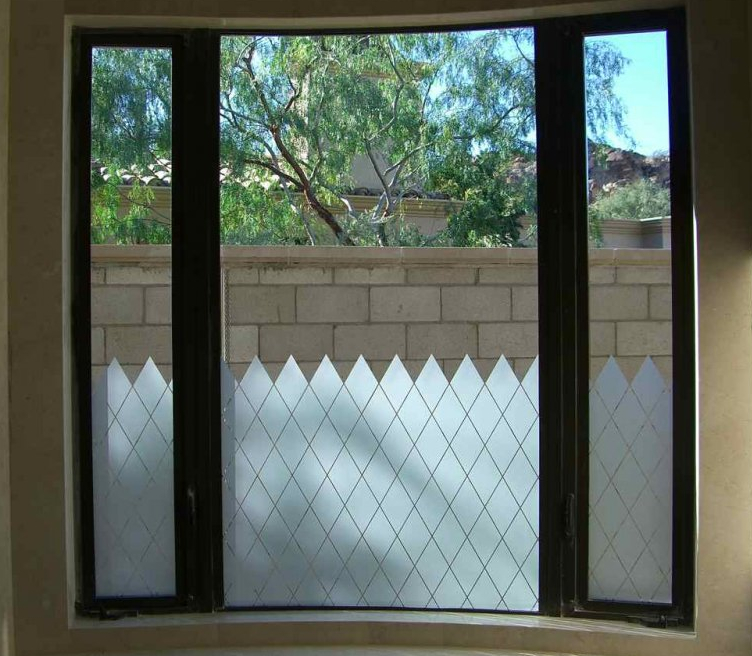 A text, or a company logo) that's left CLEAR on the glass. (As seen on the glass panel partitions at the Long Beach Renaissance Hotel, "Renaissance Waves", below. The background has been solid frosted and the waves are left in clear glass. This would be referred to as a "solid etched glass design").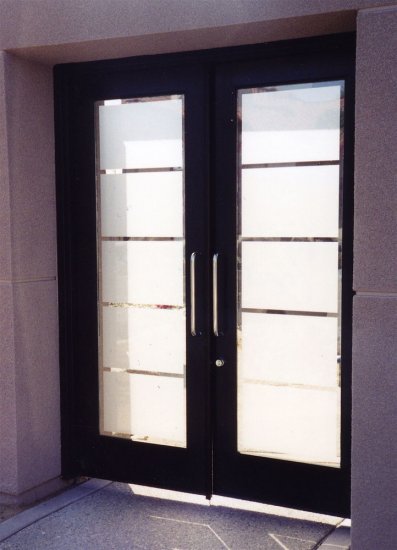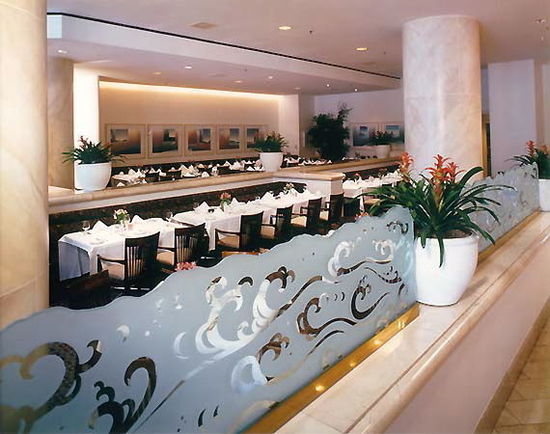 I went through our Windows Gallery this morning, and searched out some of the best examples I could find of a simple, true, "etched glass window" and have posted them in this blog. I'm also demonstrating by placing photos next to one another, of what a SOLID etched glass looks like, verses an etched glass design that also features SHADING. Take a look at the photos of the etched glass mountains: The first photo shows a SOLID ETCHED GLASS technique, the second shows mountains that have been ETCHED AND SHADED. The solid etched, will provide a bit more privacy than the mountains with the shading. "Shading" the glass, is where the sandblast artist leaves a degree of clear glass, lightly fading out the white frosted glass at the edges of design elements. This really creates a beautiful, two dimensional look, EVEN tho this glass is not CARVED. Carving (as seen in the photo of the ROSE) is where the glass is actually sculpted with a design. The artist sandblasts longer and creates a 3 dimensionally, sculpted "relief" texture into the glass.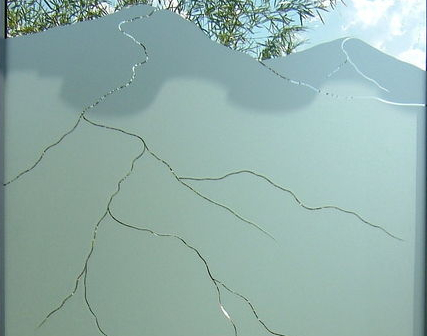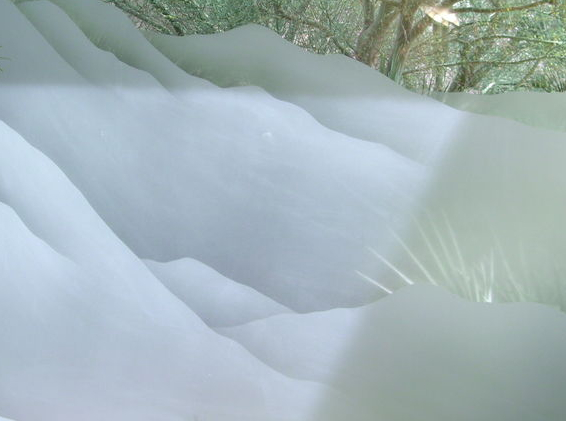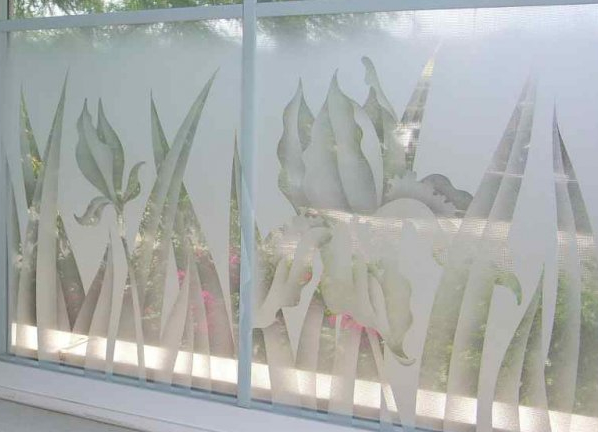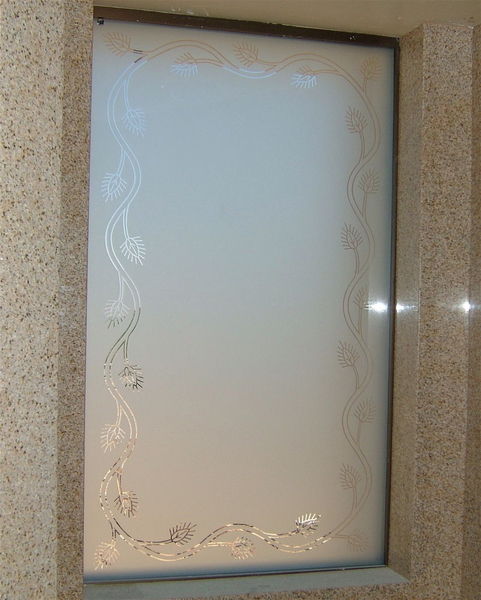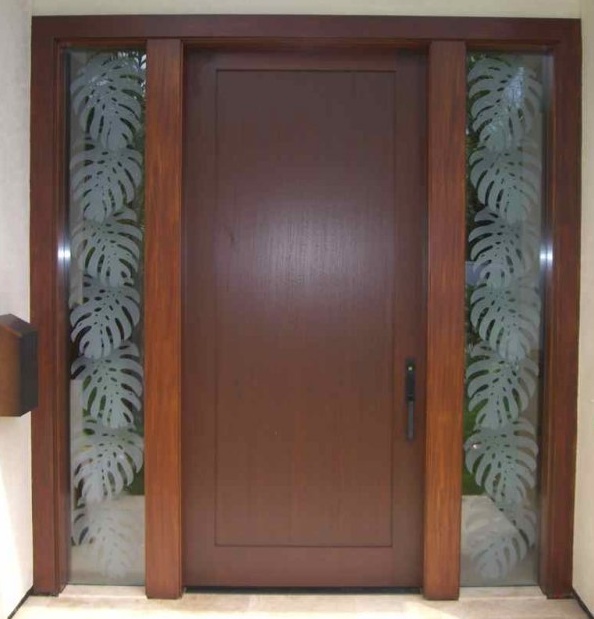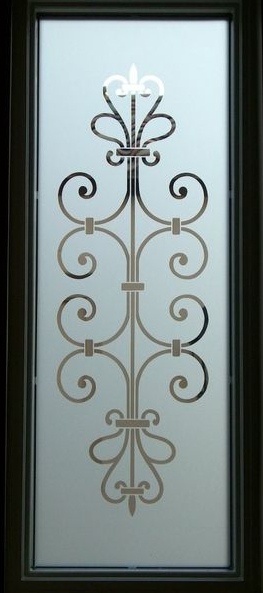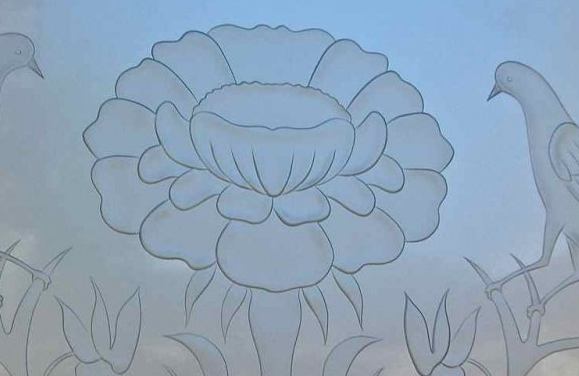 Click on the links below to see a collections of etched glass windows, using the various techniques:
Thank you so much for visiting our blog, and be sure to visit our web site for a lot more great information and hundreds of examples of our work!
CHECK OUT OUR VERY POPULAR YouTube VIDEO OF ETCHED GLASS WINDOWS!!