Glass Dining Table: Cherry Blossom Tree Design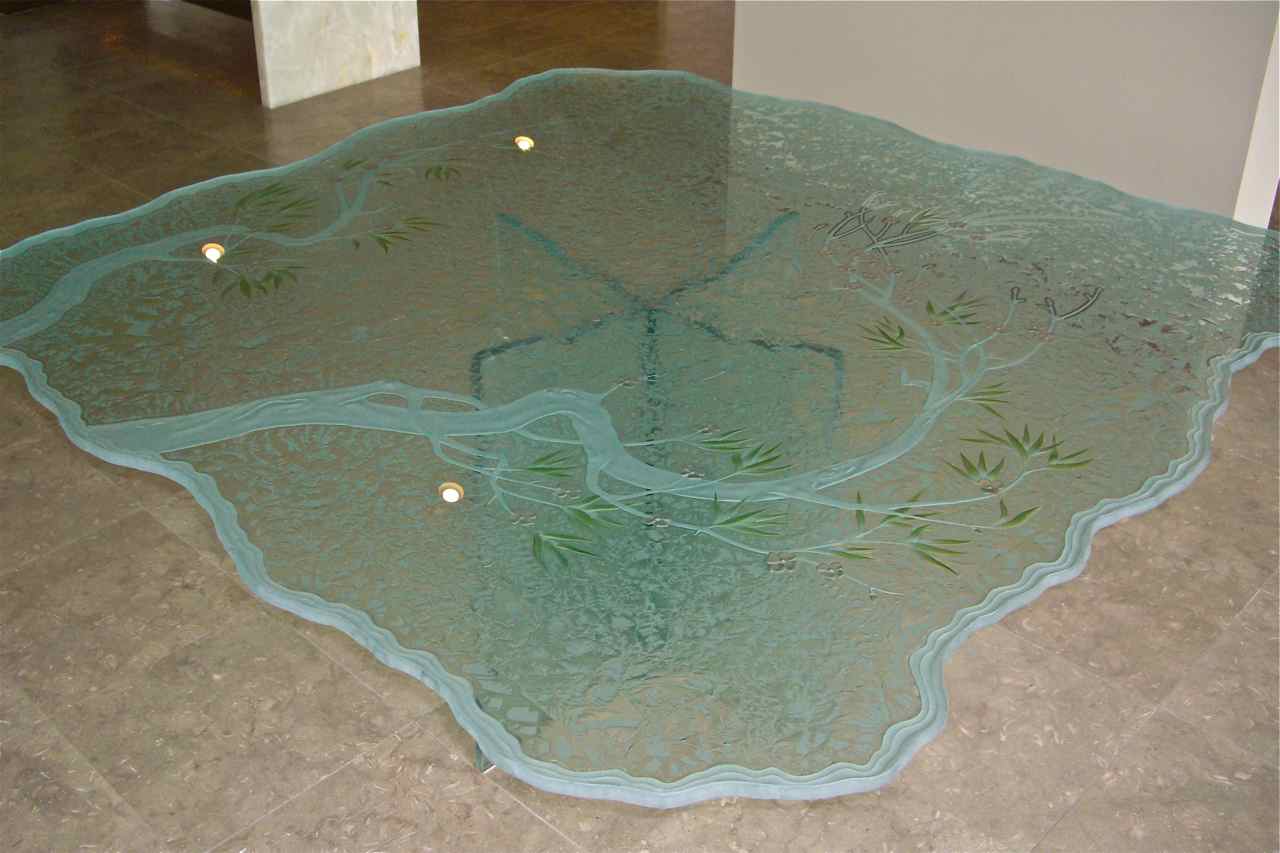 We just finished and delivered this gorgeous Glass Dining Table top that includes a custom glass base to match, delivered and set up inside a home at PGA West in La Quinta, California.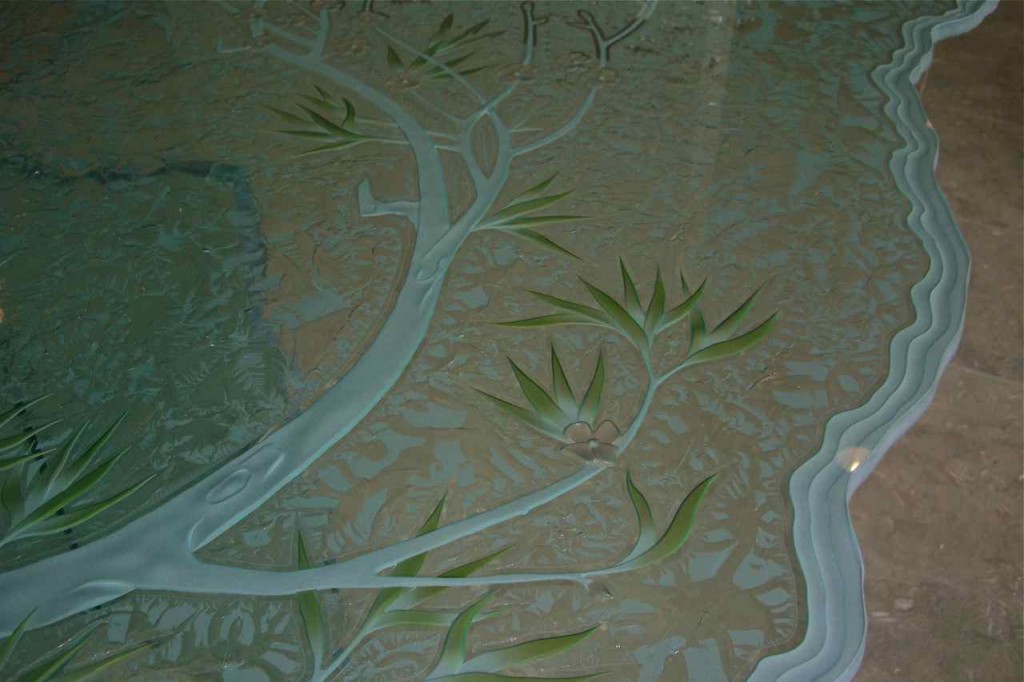 The glass table top is 68″ x 68″ and is 3/4″ thick regular clear glass. This custom design is an exquisite work of art glass, featuring a Cherry Blossom Tree Branch running across and around the edge of the glass. The design is 3-dimensionally sculpture carved and features colored glass as well. A soft green was added to the carved leaves and the cherry blossom flowers were painted with a light pink. The background area is gluechipped.
For an additional custom element, we carved our "Shoreline" edge around the outside perimeters of both the top and the glass table base. The Shoreline Edge features 3 to 4 waves, with a chiseled irregular outside edge.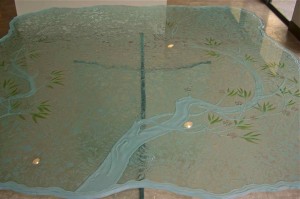 The design coordinates perfectly with the asian, oriental-feel of the decor in this home that's being newly renovated and remodeled by contractor "All Shapes & Sizes" of Palm Desert. Our client is sure to get "rave reviews" for years to come!
View dozens of asian or oriental theme custom glass designs at our online Gallery where you'll see not only additional bamboo glass designs and Dining Tables, as well as Living Room & Coffee Tables and custom Glass Counters & Shelves. We also specialize in custom glass backsplashes.