Sans Soucie Art Glass on YouTube

Did you know that Sans Soucie Art Glass has its own YouTube Channel featuring a handful of great videos?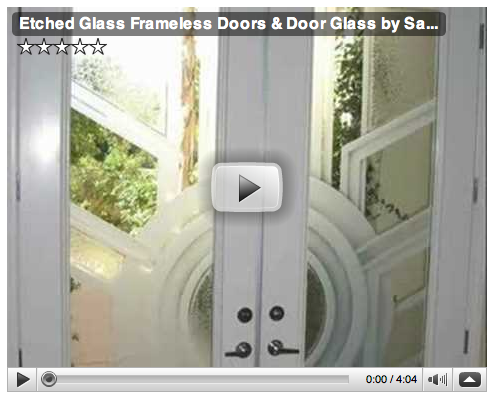 That's right! You can view a number of great videos featuring our different types of products like "Etched Glass Frameless Doors and Door Glass by Sans Soucie", a full length video about our glass inside the Bank of America Tower, New York, and the Presidential Seal we carved for the USS George HW Bush (CVN 77) Aircraft Carrier. Our videos will focus on things like certain high profile projects, and our various types of products.
Not only do they display examples of our work, but the videos are also educational and informative, and in many cases go into detail about the different types of techniques we use to achieve our different effects. We have plans for many more on the horizon that will be used as great tools and will soon be featured on the Home Page of our web site.
For now, visit our YouTube Channel where you can currentlyl choose from 9 different videos. Our latest features a sampling of custom etched and carved glass SHOWER ENCLOSURES.
Hope you'll check it out! ENJOY!